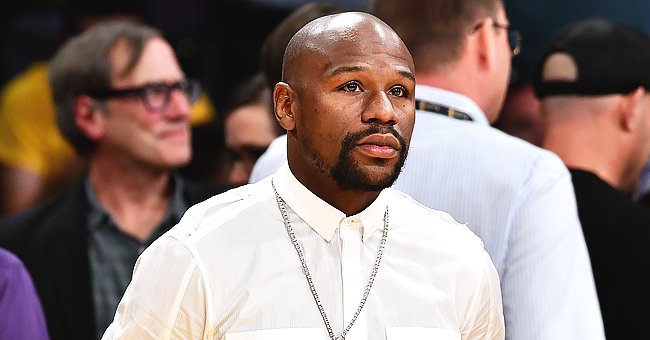 GettyImages
Glimpse inside the Personal Life of Floyd Mayweather's Look-Alike Son Zion

Former professional boxer and boxing promoter Floyd Mayweather is the proud father of his look-alike 19-year-old son, Zion, who he shares with his late ex-girlfriend, Josie Harris.
Being the son of a man as famous and successful as boxing champion Floyd Mayweather, Zion Mayweather, just like his siblings, has found himself occasionally in the public eye rather than under the radar.
With a sizable Instagram following of about 230 thousand, the 19-year-old has a considerable platform where he can give glimpses into his personal life and share his interests.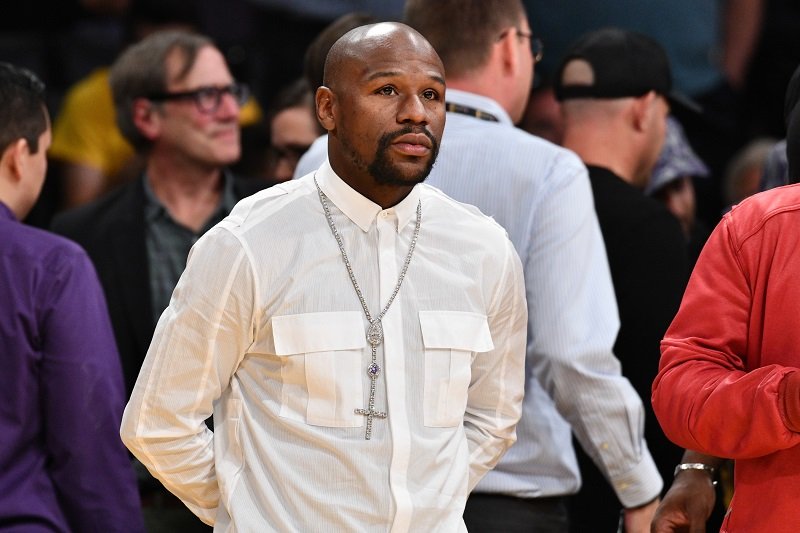 A photo of Floyd Mayweather Jr. at an event on November 11, 2018. | Photo: Getty Images
SHOWING OFF HIS STYLE
Zion's 230k followers often get to see his fabulous style. The 19-year-old, who seems as eccentric as he is charming, loves to show off his love for jewelry and his casual, laid-back style.
HE LIKES GREAT FOOD
As a growing 19-year-old, it is expected to find that Zion is a big fan of great food. In July, the young man shared photos of himself eating food with some friends.
Later on, he revealed that the food was rather bland and that he complained to the food outlet about it. His caption read:
"Spilled rice on my car/ 1 unhappy customer."
FLOYD HAS FACED BACKLASH
Early in April, Mayweather's daughter, Iyanna "Yaya" Mayweather, was reportedly arrested for felony aggravated assault with a deadly weapon.
The 20-year-old was apprehended after she attacked a young woman, Lapattra Lashai Jacobs. Jacobs, who is rapper NBA Youngboy's baby mama, was at his house when Yaya walked in.
Yaya, who has been dating the young rapper on and off, was infuriated, and after harsh exchanges, she ended up stabbing Jacobs with a knife in her arms.
After Yaya pleaded guilty and was released on a $30,000 bond, her father started to receive a lot of criticism. People claimed that his kids were not raised well. Seemingly responding to the backlash, Mayweather posted a video of him training with his son, Koraun, and wrote:
"Never claimed to be perfect, but I strive to be the best father possible. #DaddyDuties."
HE IS VERY VOCAL
With a platform as large as his, Zion has grown to enjoy sharing his opinion about many things. These include his taste in music and artists that he likes and does not like.
In April, the former boxer's son took to his Instagram to diss young rapper Never Broke Again (NBA) Youngboy and his fans. Youngboy, who has a very large and loyal fanbase, came for Zion's father.
He called Mayweather unsettling names after his girlfriend, Yaya, was arrested. Although the championship boxer ignored the insults, Zion was not as lenient.
Zion reportedly shared several embarrassing photos and memes of Youngboy and his fans doing ridiculous things. He later reportedly referred to the rapper's fans as people who have mental illnesses.
ZION HAS A BLENDED FAMILY
Being one of his father's four biological children, Zion comes from a blended family. Mayweather's four kids have the same dad and two different mothers.
Besides Zion, his brother, Koraun, and his sister, Jirah are the children of the boxer's longtime ex-girlfriend, Josie Harris. His daughter, Iyanna, is the product of a brief relationship that he had with Melissa Brim.
FANTASTIC BIRTHDAYS
After amassing so much wealth and fame, it makes sense that Mayweather would enjoy spending the said wealth on his children. The 43-year-old enjoys buying extravagant gifts for his children during birthdays and special occasions.
For Zion, this has meant many things over the years, including luxury cars and exclusive artist performances at his birthdays.
When Zion turned 16 in 2017, Mayweather went all out to make the day special with a performance from rapper Young Thug as well as a brand new Mercedes C-Class Coupe, which reportedly cost over £30,000 at the time.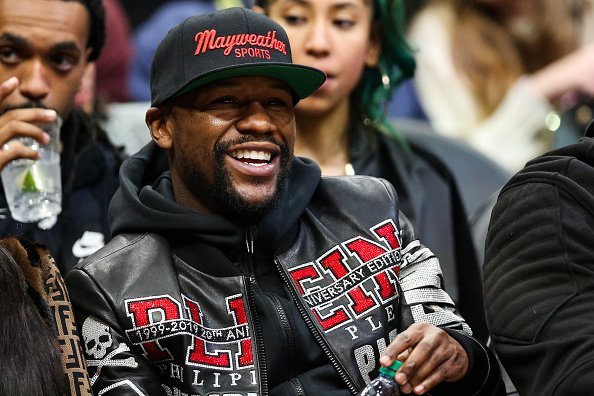 Floyd Mayweather at a game between the Atlanta Hawks and the Milwaukee Bucks at State Farm Arena on December 27, 2019 in Atlanta. | Photo: Getty Images
LOST HIS MOTHER RECENTLY
On March 10, 2020, tragedy struck Zion's family. His mother, Harris, was reportedly found dead in a vehicle in the driveway of her Southern California apartment residence.
Although Harris and Mayweather had several run-ins and contentions, legal and otherwise, the former boxer was still grief-stricken with the sad news. He shared a photo of him and Harris with their arms wrapped around each other on Instagram and captioned it:
"My angel."
Although Zion's Instagram page does not hold any posts regarding his mother's death, fans found a way to express their condolences. They dropped comments on an old photo of his family, which he posted in 2014.
Please fill in your e-mail so we can share with you our top stories!