Christina Aguilera Defies Age as She Celebrates Her 40th Birthday
Singing sensation Christina Aguilera turned 40 years old on December 18, and she had the most touching and inspirational words to commemorate her new age in a post she shared on Instagram.
On December 18, sensational singing icon, Christina Aguilera turned 40 years old and she had plenty of wonderful things to say about her new age.
The blonde bombshell took to Instagram with a sizzling hot photo of herself and a long note explaining how she feels about her new age. Her caption read: "Arriving at 40 ?"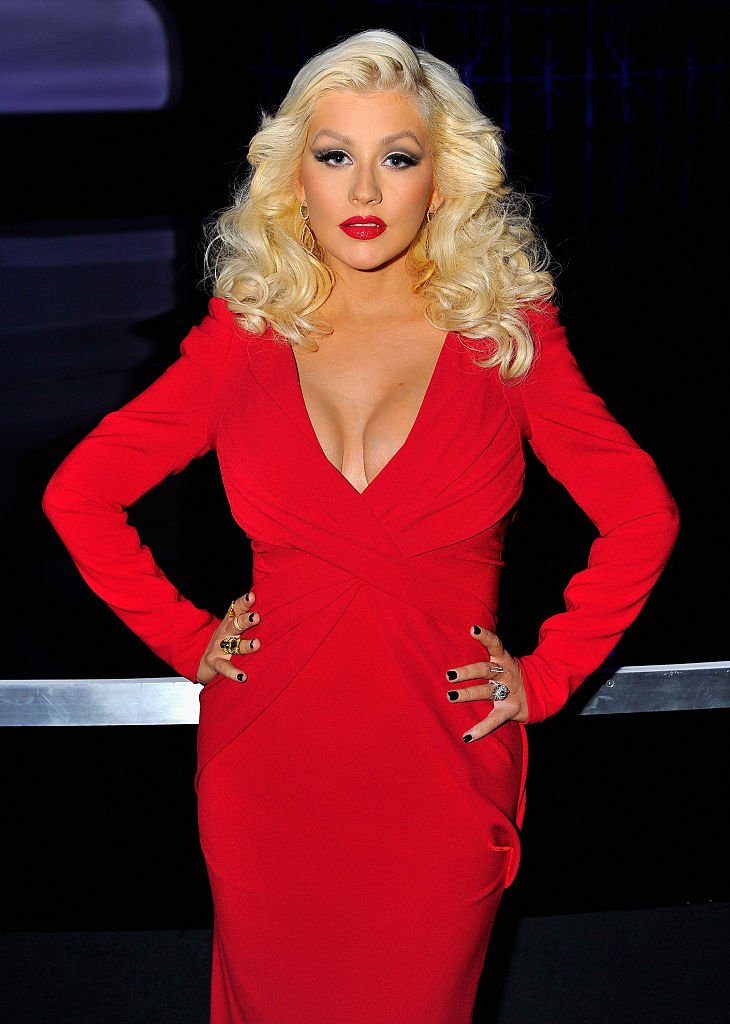 The photo showed Aguilera looking unforgettable in a black power suit. She wore nothing beneath her jacket, showing off lots of skin with the plunging v-neckline created by the jacket.
The singer had her signature blonde locks in a high braided ponytail. With a straight face and an unmistakable smouldering gaze, Aguilera looked incredible.
On the next slide, she began her inspiring message. The "Burlesque" actress revealed that she was embracing her new age rather than focusing or buying into the stigma around getting older.
She admitted that she had always embraced the concept of ageing. Aguilera added that she has always been an old soul who appreciates the wisdom, knowledge, grace, and beauty that comes with each new year of life.
She acknowledged how challenging the year has been and shared that she was humbled and blessed to have made it here despite all. Aguilera then opened up about her hopes for the future for clarity and new intentions.
A new age is not the only thing of importance that this iconic goddess, Christina Aguilera, is celebrating this month.
She was ready to live her best life and her fans were 100% behind her as they trooped to the comments to shower her with praise and support. 40 has never looked better!
Before her inspirational post, Aguilera shared a video of her doing a powerful catwalk to Megan Thee Stallion's "Body," in a ravishing black bodysuit and a long platinum blonde ponytail.
The eye-grabbing strut signified how she was ready to go all in for her new age. A new age is not the only thing of importance that this iconic goddess is celebrating this month.
The songbird appeared on "Late Night With Seth Meyers," two days before her birthday, to perform a classic holiday song that she first covered in 1999, "The Christmas Song." She shared a glimpse of her outfits for the performance on Instagram and wrote:
"Tonight on @latenightseth."
The stunning blonde was dressed elegantly in a season-centric plaid pantsuit as she belted out the lyrics of the classic song in front of a decorated tree. 
Aguilera's cover of "The Christmas Song" appeared on her 2000 holiday album, "My Kind of Christmas." She got to celebrate the 20th anniversary of the album earlier this month with a sweet post on Instagram.
After being a singer for many decades, Aguilera certainly has a lot of stories and experiences to tell — her challenges, her successes, and her fails.
In June, she even revealed that record label executives tried to get her to change her last name early in her career because it was too ethnic.
Aguilera did not budge then and until now, she has continued to become a force to reckon with as a singer.  Thanks to her resilience and immense talent, she is the Christina Aguilera everyone knows and loves today.