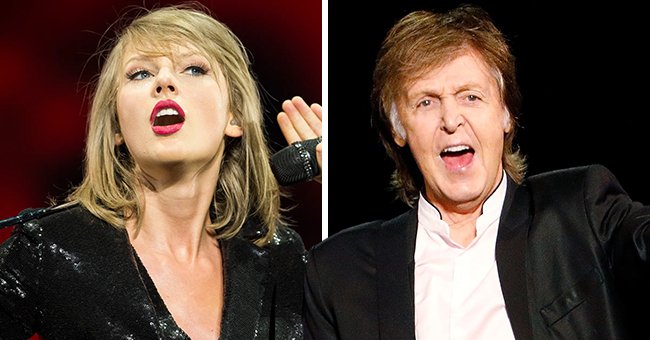 Getty Images
Paul McCartney and Taylor Swift Support Each Other in Their Album Release This Month

The music industry is pretty cut-throat, and it can sometimes be easy to get caught up in the race to make sales. However, Taylor Swift and Paul McCartney are showing that friendship transcends all the competition.
With the year winding down to a close, Taylor Swift and Paul McCartney, two incredibly talented artists, recently put out projects for their fans. Still, they had time to support each other as they set out to rule the charts once again.
On Saturday, McCartney, who has been making music for decades, took to Twitter to congratulate Swift on the release of her new album, "Evermore." The British singer shared a snap featuring him and Swift having fun on the set of a photoshoot.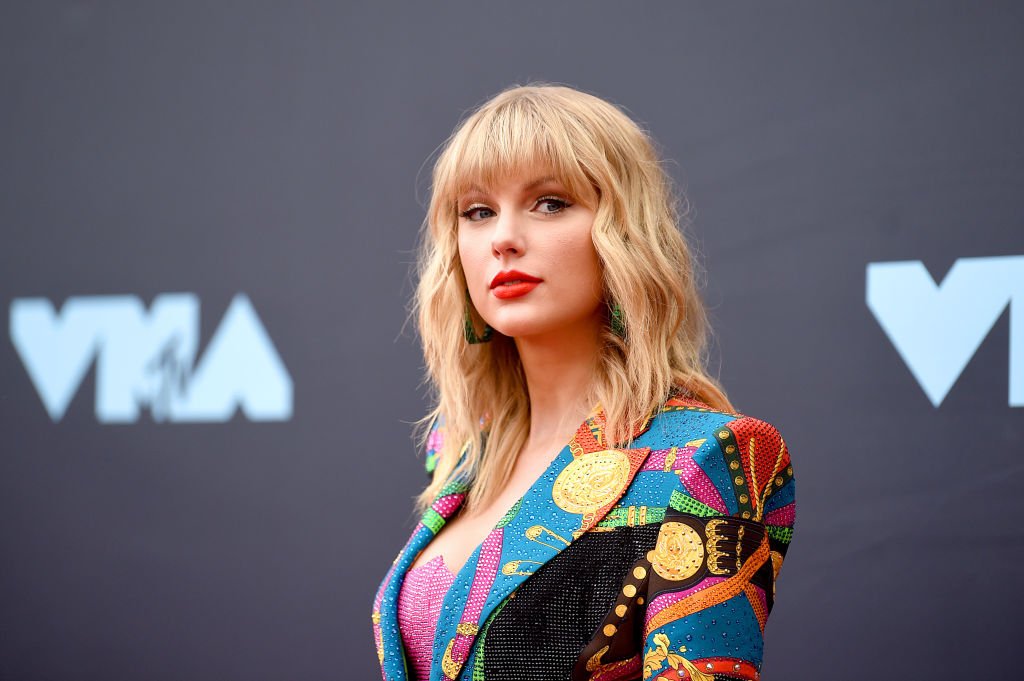 Taylor Swift at the 2019 MTV Video Music Awards at Prudential Center on August 26, 2019 | Photo: Getty Images
While Swift was seen sitting down, McCartney tried helping her out of her boots. The picture showed a friendly version of both musicians, who appear to be pretty close friends too. Marking the post with characteristic British humor, McCartney captioned it:
"Congratulations to my friend @TaylorSwift13 (and her boots) on her wonderful '#evermore' album charting at #1[...]"
Swift was quick to return the favor. Replying to the post, she encouraged everyone to purchase and stream McCartney's new album, "McCartney III."
Swift added a hint of humor to the post as well, explaining that McCartney was the only reason why she managed to get those boots off that day.
Swift also moved her album release for him.
The photoshoot in question appeared to have been one from a Rolling Stone interview earlier this year. Swift and McCartney are seen on the magazine cover looking decked up in some urban gear.
Per reports, Swift's outfit for the shoot was designed by McCartney's daughter, Stella. Swift and Stella McCartney have also collaborated in the past, so she appears to be pretty close with the McCartneys.
Besides encouraging people to stream McCartney's album, Swift also moved her album release for him. Reports confirmed that Swift was set to release "Evermore" on the same day as "McCartney III."
However, as McCartney said on "The Howard Stern Show," he and Swift had a discussion about how best to approach the issue of release dates. They decided to get out of each other's way.
McCartney also reportedly said on the show that Swift had told him about "Evermore" since the pair did the Rolling Stone interview. On the flip side, the album's release was a total shock to her fans.
Despite moving the release date, "Evermore" appears to still be a success already. Per reports, the album sold a million units globally in its first week. "Evermore" has now become the third album from Swift in less than two years to hit the milestone.
Please fill in your e-mail so we can share with you our top stories!