These Snaps of Savannah Guthrie's Cute Kids Playing in Snow Will Warm Hearts
In a series of heartwarming photos, American broadcast journalist, Savannah Guthrie, showed off pictures of her kids looking adorable as they played in the snow.
Savannah Guthrie shared a series of photos that featured her kids playing in the snow on a moonlit night. The pictures showed the star's two children, Vale and Charles, enjoying fun moments in the glorious white expanse of icy delight.
The first shot showed the "Today Show" co-anchor, Guthrie's daughter, Vale, half engulfed in the powdery snow, with her colorful, furry head warmer covering her face.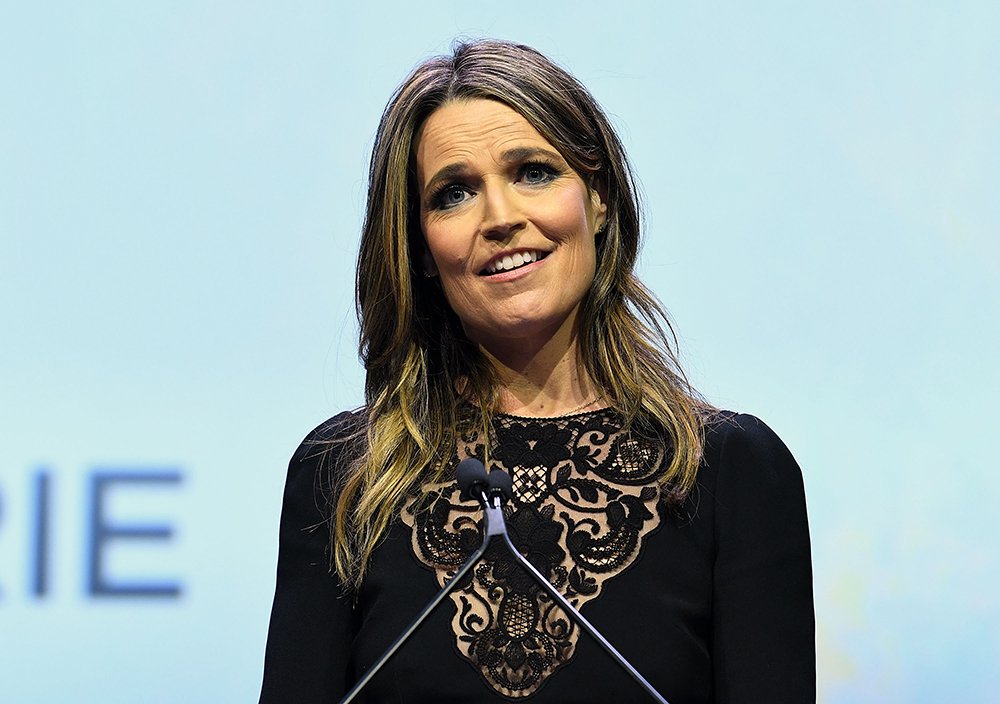 In the second pic, Charles could be seen sliding happily through the snow, looking cozy in his black sweater and matching head warmer. Two other pictures showed a dreamy collection of winter pines, looking captivating from a distance.
One of them appeared cut out of an iconic painting, with yellow streaks of moonlight visible from afar, adding a special effect to the photo. Captioning the post, she wrote:
"Happiness is a moonlit snowy night."
Following the heartwarming post, fans took to the comment section to pour out sweet words to TV personality Guthrie's kids, referring to them as "cute" and "adorable."
Others complimented the mother of two, for her ability to enjoy a good time with her children, whom she shares with her husband of six years, Michael Feldman.
Witnessing the miracle at a later age made parenthood a challenge for the lovebirds.
Guthrie and Feldman began dating in 2009, following the broadcast journalist's divorce from her first husband, Mark Orchard. Their engagement followed four years later, legalizing their union the next year.
Guthrie has been open about her instant connection to her husband right from their first meeting in 2008. During an interview, the star admitted her husband won her over with his skillset.
According to her, being a handyman despite his white-collar background went a long way in facilitating their love story. Eleven years down the line, the duo is still going strong, enjoying their life together as parents of two.
As most may recall, the broadcast journalist welcomed her first child, Vale Feldman in August 2014. Guthrie announced her pregnancy in March that year, two days after her wedding to Feldman.
The couple, both in their forties at the time, expressed their happiness over becoming parents. Witnessing the miracle at a later age made parenthood a challenge for the lovebirds, but they soon learned to handle it head-on.
Two years later, they became parents again, welcoming their son, Charles Max Feldman, thus completing their beautiful family of four. Both Vale and Charles have become the center of their parents' lives, as the couple is determined to groom the kids into beautiful adults.