Here's How Kevin Jonas Honored Wife Danielle on Their 11th Wedding Anniversary
The oldest of the three Jonas Brothers, Kevin Jonas, is now a loving husband who recently celebrated another year of love with his soulmate and the mother of his two beautiful daughters on social media.
33-year-old singer and actor Kevin Jonas recently marked his 11th wedding anniversary with his 34-year-old wife Danielle, and he paid tribute to their lasting love in a social media post.
On December 19, 2020, Kevin took to his Instagram feed to share a joint portrait of him and Danielle on which they pretend to be using each a paid phone in the very same place when the two first met, as he explained in the post's caption.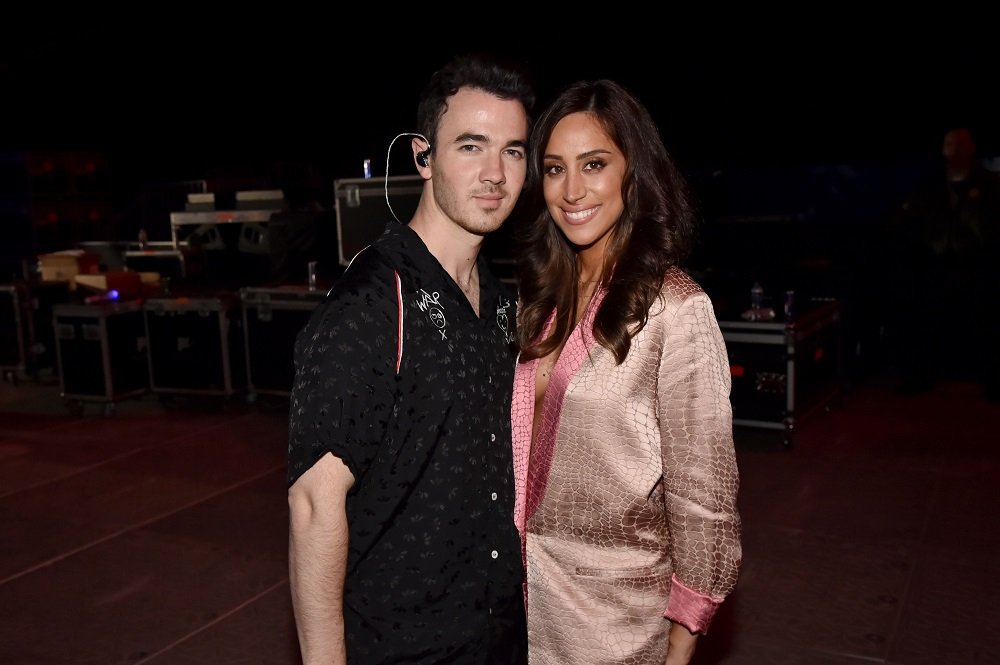 "I'm so happy you had to make that call 11 years ago," Kevin wrote, making a reference to the situation that allowed his and his beloved wife's paths to cross more than a decade ago.
Kevin added that he thanked God every day for having given him "the gift" of a lasting love with whom he shares two children He ended the caption by hoping for him and Danielle to celebrate another hundred anniversaries together.
But of course, Kevin's tributes to Danielle didn't end with an Instagram post, and he revealed on his Instagram stories that he had decorated the home he shares with her with candles, balloons, and festive lights.
He also set up a special spot in the household to spend a romantic and comfortable day with the mother of his children, creating a temporary space with pillows and blankets near the fireplace, where the two enjoyed popcorn and a movie.
FANS REACT
The post was very well-received among Kevin's many fans and followers on social media, with more than 440,000 people hitting the like button in support of the husband and wife, and several people taking to the comments section.
"Crying. You both are my favorites forever!!! Happy anniversary," wrote a loyal fan. "I don't think you'll live for 100 more years sorry kev you've got maybe 50," another user joked.
There was also a fan that became really intrigued, as all of us, about what really went on between them on that fateful encounter by a paid phone, and he or she prompted the singer to elaborate on his and Danielle's meet-cute.
DANIELLE ALSO CELEBRATED IN SOCIAL MEDIA
Danielle, who apart from an actress is an entrepreneur with her own jewelry collection, also took to her Instagram profile to publicly celebrate another year of love with her husband, sharing a picture of the two.
The mother-of-two opened up on the post's caption about how she considered Kevin to be her other half, and the person with whom she feels at home and whole, and promising that she will always love him.
Kevin and Danielle met during a vacation trip to Bahamas in 2007, only months before Kevin and his brothers's band, Jonas Brothers', found fame after making a career-changing deal with Disney.
It was Kevin who actually pursued Danielle, even though the two lived in opposite extremes of the US –him in Los Angeles and she in New Jersey-, and he succeeded in winning her heart, with the two becoming engaged two years later.