People: Christina Anstead's Ex Ant to Spend Holidays with Older Kids in UK after Their Split
The former "Wheeler Dealers" co-host Ant Anstead is finally making his much-sought trip to the other side of the Atlantic from the US to reunite with his older children after months apart due to the pandemic.
41-year-old English TV host and car specialist Ant Anstead became a household name in the US in 2017 when he joined the car-themed documentary series "Wheeler Dealers" and moved to the country.
Most recently, Ant has been making headlines mostly because of his divorce from 37-year-old TV personality Christina Anstead, following less than two years of marriage, something that took Ant by surprise.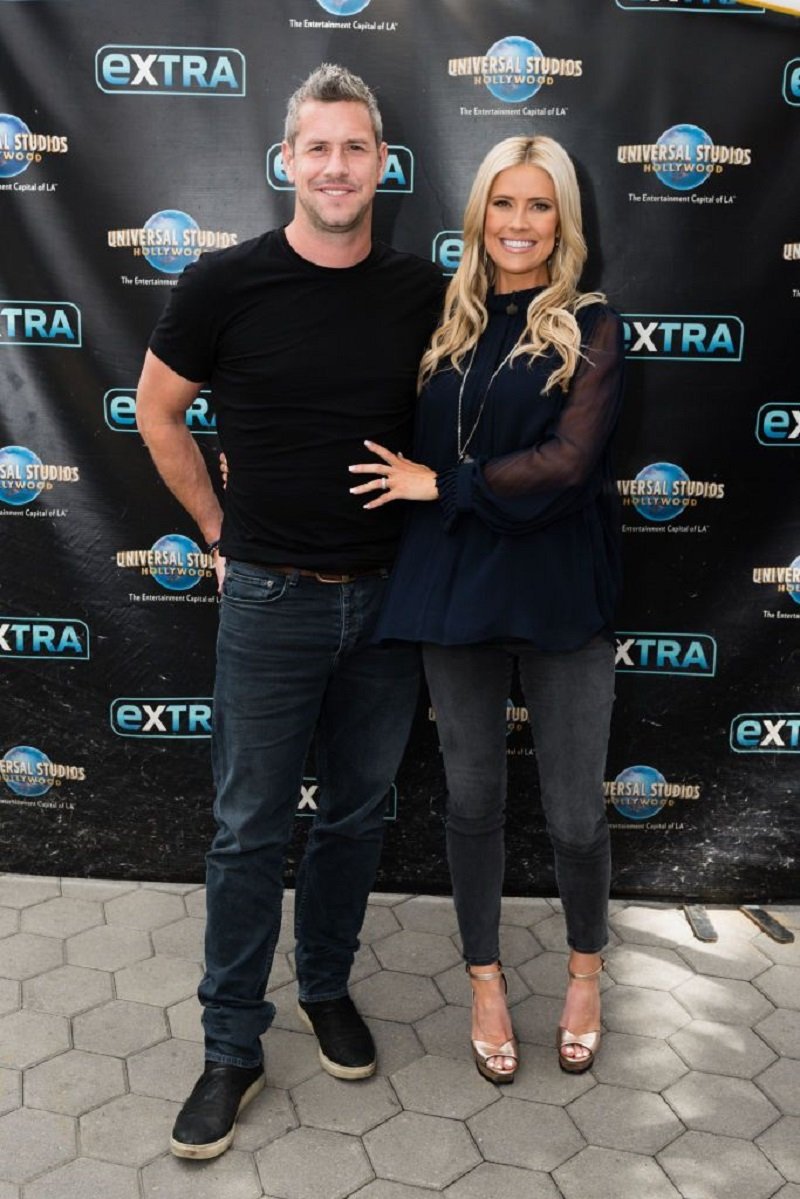 FROM HIS FIRST MARRIAGE
Before marrying Christina, with whom he shares 1-year-old son Hudson, Ant was married to Louise Herpert back in England for 12 years, and their union resulted in two children, 17-year-old daughter Amelie and 14-year-old son Archie.
Still underage, both of Ant's older children still live with their mother, and while Ant is still very close to them and used to go see them several times a year, with the children often traveling back and forth between the two countries.
However, 2020 made it very difficult for Ant and his older children to see each other in person, since due to the COVID-19 pandemic, travel restrictions forbid Ant to go to the UK or his children to enter the US.
Ant has made the most of it by constantly communicating with Amelie and Archie via video chat, but he has admitted to being increasingly frustrated about the situation, but fortunately, he will make it up to them this Christmas.
In a December 16 interview with People magazine, Ant announced that he was finally allowed to travel back to his home country to meet with his teenage children, with whom he is going to be spending the holidays this year.
In the same interview, Ant shared that he still has the best of relationships with his first ex-wife, and he referred to her as a "very, very close" friend with whom he has no problems when it comes to co-parenting.
MISSING CHRISTMAS WITH HUDSON
He added that he sometimes had Herpert as his co-conspirator when he wanted to treat his children with a surprise visit to the UK, but as much as he would have loved to do that on this occasion, the pandemic took that possibility away for now.
As much as Ant is thrilled to finally reunite with his two English children during this special time of the year, it doesn't come with some sacrifice on his part, the biggest of which is missing Christmas with his and Christina's son Hudson.
Nothing compares to actually spend the Holiday next to one's children, especially when they are so little but, Ant knows that he has also a responsibility with his older children and he made sure to spend quality time with Hudson before his trip.
Back in September, it surfaced that Ant and Christina had split, after the latter made the surprising announcement via her Instagram account, and Ant is still going through the process of starting his life over as a twice-divorced man.