Look inside Gorgeous Celebrity Kitchens — Housewives' Dream at Christmas Time
Kitchens take center stage during the holiday season. It is the time when favorite recipes are prepared for the annual family reunions. Here are celebrity kitchens that may inspire your kitchen makeover.
Celebrities are known for splurging on their homes. From mansions to lavish apartments, their homes symbolize the pinnacles of their success. Their homes also boast of gorgeous rooms, not least kitchens.
From Jennifer Lopez to the Beckhams and Chrissy Teigen, many celebrities have a penchant for gorgeous kitchens that are the envy of housewives and husbands alike. Here are some of the celebrity kitchens you would love to see.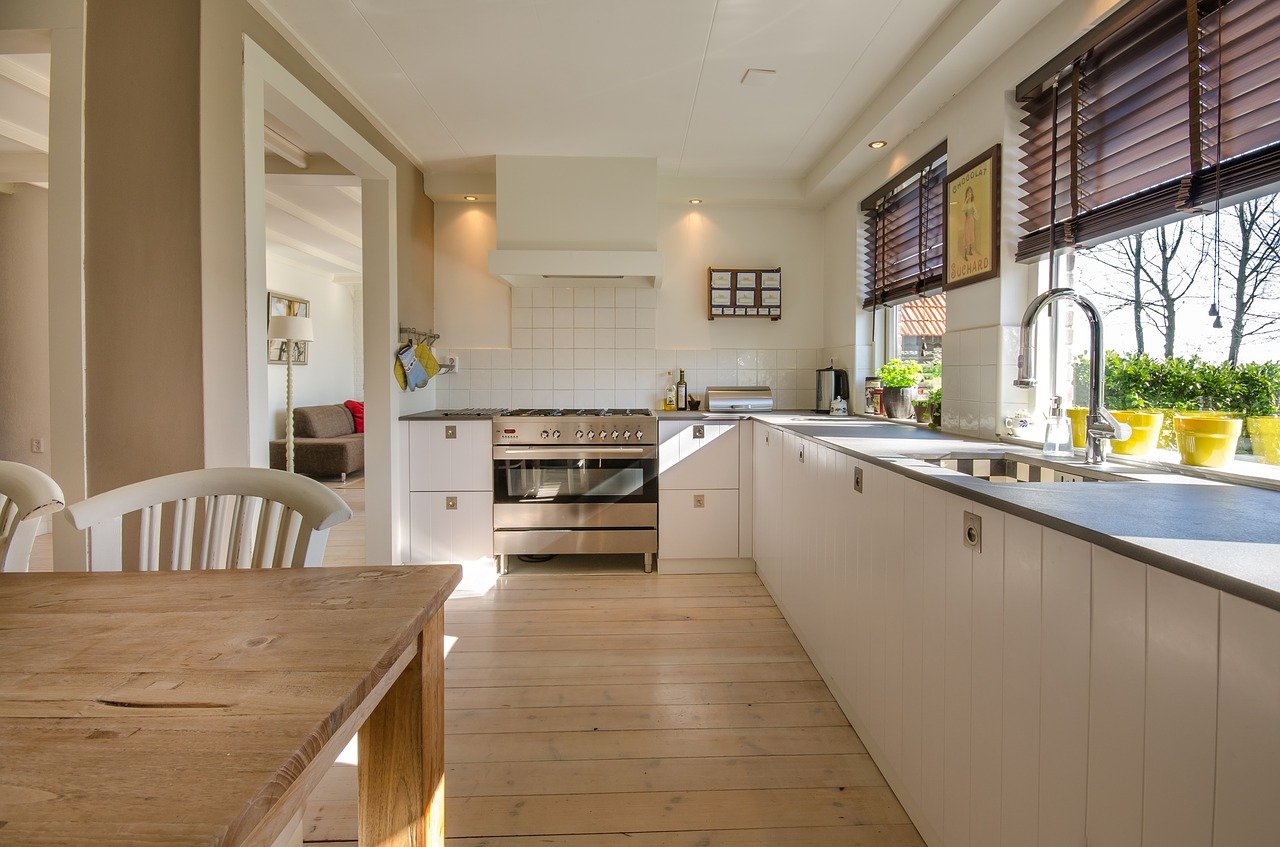 JENNIFER LOPEZ
Jennifer Lopez is known for her stellar performances on stage and in movies. Recently, the "Jenny from the Block" hitmaker wowed millions when she performed at the Super Bowl Halftime Show alongside fellow Latin pop star, Shakira.
Considering her massive success, it's not surprising to see the multi-talented singer's exquisite kitchen at her Hamptons home. Her kitchen features marble worktops and cream wooden cabinets.
THE BECKHAMS
Power couple Victoria and David Beckham have a beautiful family and an equally gorgeous home. The success in their respective careers is evident in their splendid kitchen at their London home. 
Their lovely kitchen is fitted with state-of-the-art appliances and featured sleek black cupboards. It also boasts of open wooden shelving, flat-screen television, and a Dualit toaster.
English actress Michelle Keegan and her husband Mark Wright are living their best lives in their beautiful home in Chigwell, Essex
CHRISSY TEIGEN
The kitchen is one of Chrissy Teigen's favorite parts of their house, as evident in photos of the pantry shared by RíOrganize, a professional home organizer company based in Orange County, California.
Ria Safford, the company's founder, led the makeover of Teigen's pantry. "We restructured the layout to make more sense for their needs," she said, adding that the process also required investment in containers.
CATHERINE ZETA-JONES
"Chicago" actress Catherine Zeta-Jones lives in a $4.5 million mansion in Westchester County, New York, with her husband Michael Douglas and their children Dylan and Carys.
The couple acquired the 1930s Georgian-style property in 2019. The actress has been sharing glimpses of their splendid home on social media, including its kitchen which features marble worktops and dark wooden fitted cabinets.
MICHELLE KEEGAN
English actress Michelle Keegan and her husband Mark Wright are living their best lives in their beautiful home in Chigwell, Essex. They also want only the best-looking and most functional kitchen. 
The spacious kitchen boasts of wooden cabinets and stone worktops. It's a space perfect for preparing festive dinners, with its glossy gray floor tiles and an integrated wine fridge.