Fans Wonder Why Goldie Hawn Wore a Mask to Decorate Christmas Tree in Her Living Room
Goldie Hawn is getting ready for Christmas and setting up her giant tree with all the thrills and frills. However, some followers were perplexed as to why Hawn would sport a nose mask inside her home. 
Goldie Hawn might be Christmas-ready throughout the year as "Mrs Claus," but away from the big screen, the star recently set up her tree as Christmas draws closer.
This she confirmed in a new post on her Instagram page where she filmed herself propping her giant tree with vibrant lights. In the post, Hawn stood on a ladder while showing off her luxurious living room.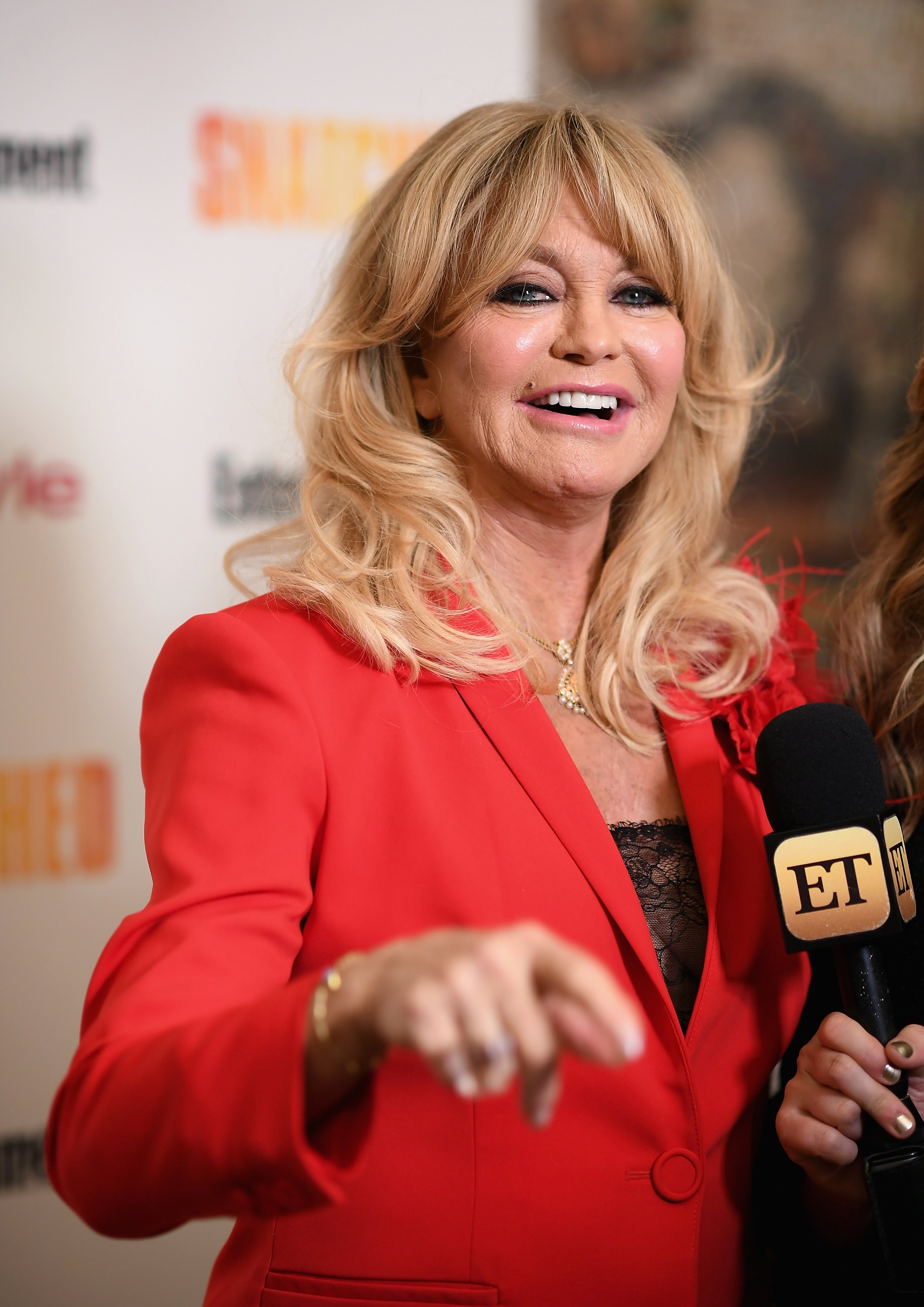 The actress who starred in "Christmas Chronicles" alongside her spouse, Kurt Russell, rocked a casual but chic all-black outfit as she sported her shoulder-length blonde hair. 
Hawn matched her black tank top and pants with a facemask put in place while she worked on the tree. The only visible jewelry on the star was a pair of slender drooping earrings. She wrote in her caption:
"Happy holidays. Wishing all of you a peaceful, healthy and joyful Christmas."

While Hawn set up her tree, she spoke to fans, and her voice was muffled due to the mask. Although the star seemed to be showing that she was a stickler for safety amid quarantine, many fans were dissatisfied that she used a face mask indoors.
Therefore there was no need for marriage, as the duo decided to stay together. 

One person exclaimed while asking Hawn why she had to use a mask inside her home. More fans on the timeline shared the same sentiment as they inquired from the movie star about her precaution.
Hawn's decision to stick to using her face mask despite being indoors is best known to her, but when it comes to Christmas, she makes sure to enjoy the holidays to the fullest. 

Hawn and her long-time partner, Russell, earlier set Christmas in motion with their collaboration on Netflix's family drama, "The Christmas Chronicles 2." The movie marked their first act together since their work in 1987's "Overboard." 
While Hawn and her man gave TV lovers a warm Christmas movie to fill up the holiday spirit, the pair made it known that they were expecting a wonderful Christmas present as their 7th grandchild was due to be born on Christmas Day! 
Think about enduring Hollywood relationships, and think about Hawn and Kurt Russell. The pair have been together for over three decades, and although many thought they lived as man and wife, the pair never got married and stayed satisfied as partners. 
Once when asked about their decision not to walk down the aisle, the actress noted that she and Russell felt the need to have independence and still be partners. Therefore there was no need for marriage.