Steph Curry's Baby Son Canon Jack Shows Cute Top Knot and Wishes Happy Holidays —See the Video
Basketball star Steph Curry's two-year-old son, Canon Jack, recently stole hearts with a sweet video that his mom, Ayesha Curry, shared on her Instagram page.
Golden State Warriors basketball player Stephen "Steph" Curry and his wife, author Ayesha Curry, have famously adorable kids who regularly melt fans' hearts on television screens and social media.
Recently, Ayesha shared an endearing video of the couple's youngest son, Canon Jack, who looked cute while riding on his mom's back.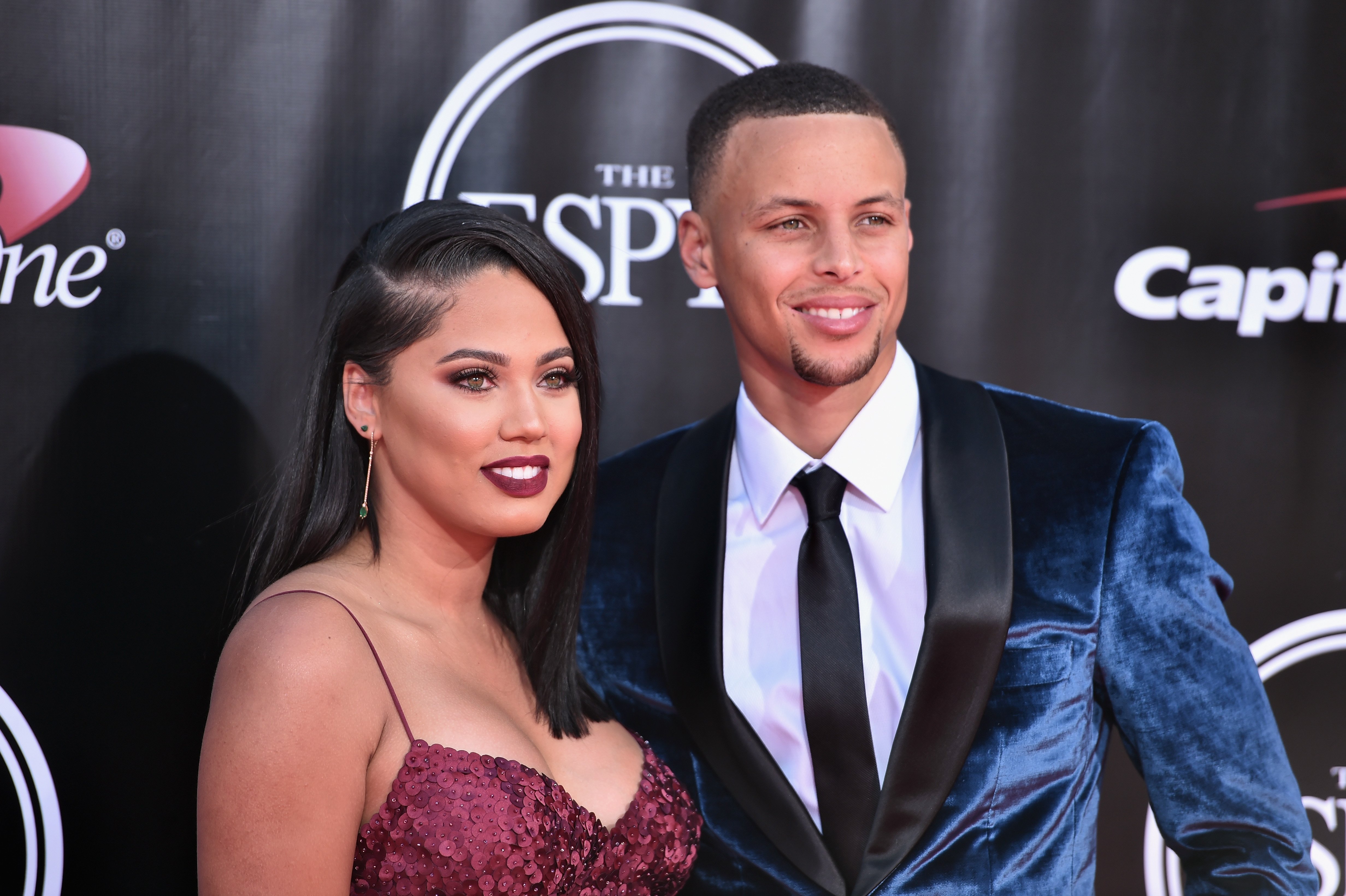 In the video, Canon was dressed in a yellow knit sweater and a cute top knot, revealing his entire face as he sat comfortably in a baby carrier on his mom's back.
Canon could be heard sweetly wishing fans a happy holiday one syllable at a time. His gorgeous mom Ayesha registered a happy expression on her face that radiated through the black face mask that she had on.
Fans couldn't help but swoon over the adorable toddler and took to the comments section to express their impressions and respond to the excited toddler.
One fan commented, "He's just so full of JOY! This kid is so adorable," while another wrote, "I love Canon Jack. He had such a personality. And he's so stinking adorable."
Some fans were surprised that Ayesha was carrying her large toddler on her back, but the cookbook author is used to his big size and embraces it. She has even joked that he is a Viking because of his size compared to the couple's two other kids, Riley and Ryan.
However, his size comes into good use as the toddler occasionally joins his dad, Steph, during his workouts. The doting dad has even posted some comedic videos of the workouts on his Instagram page.
No matter what Canon is doing on his social media videos, he is sure to keep fans entertained as well as his parents who waited to have a son for seven years. Ayesha told People:
"It's so funny. His name was the first name we picked out, and we picked it out on our honeymoon."
The loving mom said that the couple chose the name because it was unique and aligned with their faith, and because of its French meaning, "young wolf." Ayesha and her family consider themselves a wolf pack.
Canon's middle names came from more traditional sources as he was named Wardell after his dad and several men in his bloodline who have shared the same name.