Former NBA Player Reggie Miller Has 2 Kids with Partner Laura Laskowski — Check Out His Family
NBA legend Reggie Miller, who made it into the NBA All-Star team five times, shares two children with Laura Laskowski. They have been together for almost two decades.
Arguably one of the NBA's greatest long-range shooters, Reggie Miller was drafted by the Indiana Pacers in 1987 and spent his 18 years in the league with the same team.
He retired in 2005 with over 25,200 points scored and, ever since, he has been working as a basketball analyst. Miller's career is nothing short of impressive, but his love life is quite interesting, too.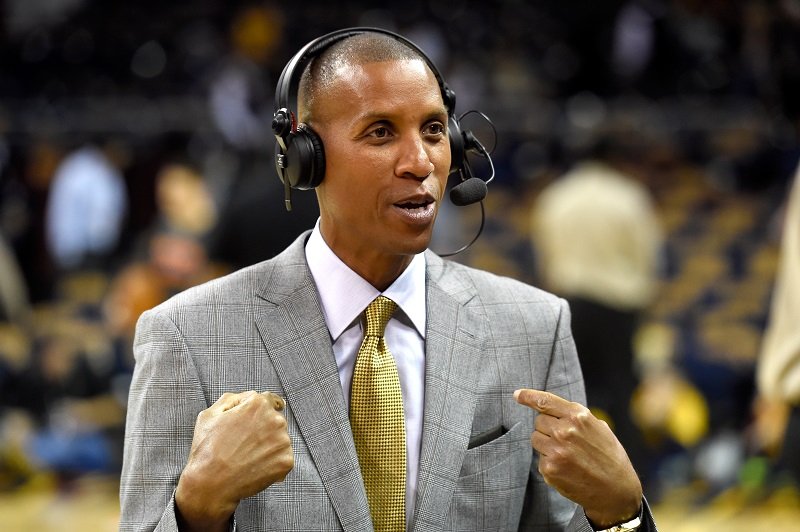 MILLER AND STAVROU'S RELATIONSHIP
The former NBA player married actress Marita Stavrou in August 1992, but sadly, the ex-couple parted ways in April 2001. They didn't have children together, and their messy breakup made headlines.
Stavrou accused Miller, who filed for divorce in 2000, of hiding a portion of his fortune during the legal process as a way to reduce the money she was supposed to get from the settlement.
Their kids' names were kept secret for a while.
It is important to point out that Stavrou and Miller had signed a prenuptial agreement and, as a result, she had already received $5 million. Still, she was very serious about her accusations.
Things got so difficult for Miller that some of his former teammates had to get involved in the process and were called to court for questioning. The details of the divorce settlement were never revealed.
MILLER AND LASKOWSKI'S RELATIONSHIP
After Miller and Stavrou finally parted ways, he found love again in Laura Laskowski. The couple, who prefers keeping the details of their relationship under wraps, shares two children.
Their eldest kid, a boy named Ryker, was born in September 2013, while their youngest, a girl named Lennox, joined the family in May 2016. Their kids' names were kept secret for a while.
Still, the former NBA player is a proud dad who sometimes shares photos of his children on social media. About a month after his daughter's birth, he shared a picture of the girl's hand resting on his chest.
In August 2020, Miller uploaded a slideshow with photos and videos taken during his 55th birthday party, and it's hard to tell who enjoyed it the most between him and his children.
Then, in September, Laskowski shared images of Lennox proudly posing next to a sign that read, "1st day of Pre-K." In the second image, the sign read, "Homeschool and Kumon," referring to the Kumon method of teaching.
Even though Laskowski and Miller have been in a relationship for over 17 years, it is unclear if they are married. They still make up a beautiful family, though.