Halle Berry Amuses Fans with Her Naughty Elf on a Shelf — Check It Out
Actress Halle Berry made her fans laugh when she shared several pictures showing how naughty her Christmas elves have been. 
The "elf on the shelf" has taken a whole new meaning on the internet this Christmas season as it has been turned into a meme by many celebrities. Actress Halle Berry got very creative with hers and shared the results with her fans on Instagram. 
She shared multiple pictures of her elves being naughty. The first picture was of an elf sitting on a shelf with a note beside it showing it had been naughty and burned down Barbie's townhouse.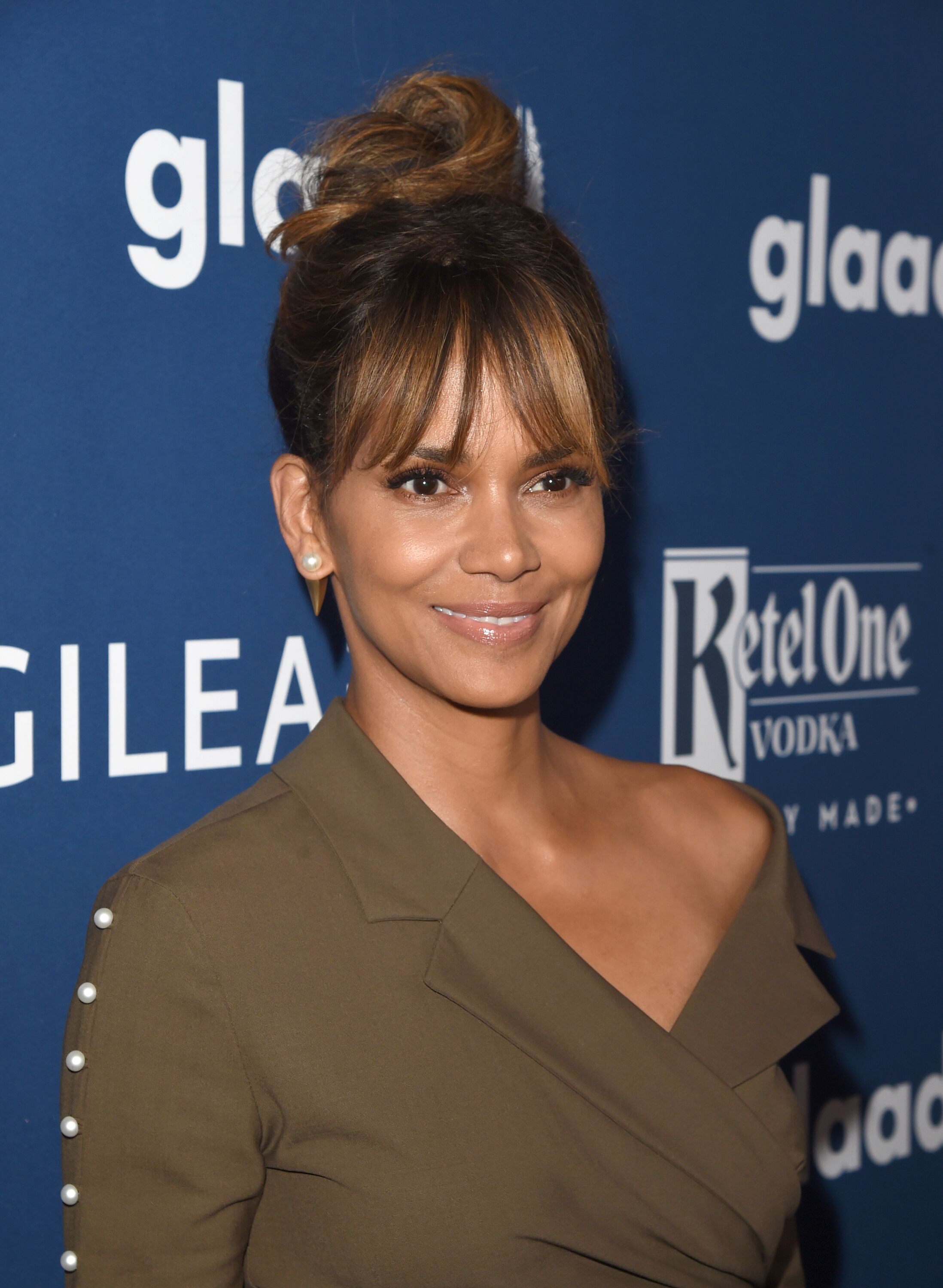 Evidence of the elf's naughtiness is seen with the burned matchsticks in front of him, an open matchbox, and a burning matchstick in his hand.
The second picture showed two elves playing with sugar cubes, while the third picture showed another elf peeing into wine glasses at a Lemonade spot. 
In the fourth snapshot, two elves were playing inside an oven with popcorns and seemed to be throwing the popcorns out. The next photo showed one of the elves pooping on some plants. 
The sixth picture showed two sick elves with a note above them asking for help as the milk had gone bad. An angry-looking milk jar with a facemask is also beside them. In the next photo, two elves are splashing tomato ketchup on the wall. 
The last picture showed four elves on a toilet seat stained with their mess. The naughty elves left a note telling Berry's kids that they are on the throne and had all taken a wiz. 
Berry is also known to be defensive of her kids and showed that side of her earlier in the year when she fired back at an internet troll.
In the caption to the post, Berry said her "Elf On A Shelf" family is as mad about 2020 as everybody else. She added the hashtag, "Tis The Season To Be Naughty" to her caption. 
Many of the actress's fans found the post hilarious and commented on it. One fan said the post is brilliant and represented the best use of the elves they had ever seen.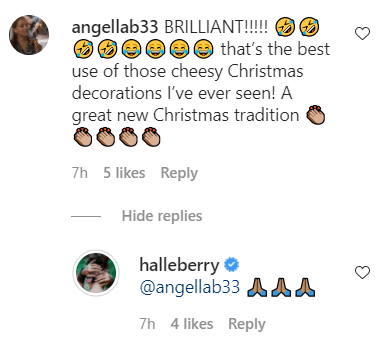 One fan thanked Berry for making them laugh, saying they need it. The fan prayed for the actress and wished her and her family well for the holidays. Berry responded to the comment and wished the fan well. 
Another amused fan said the post is very funny and noted Berry must have a lot of free time on her hands to come up with it. Replying to the comment, the actress said she does not have the time but has kids.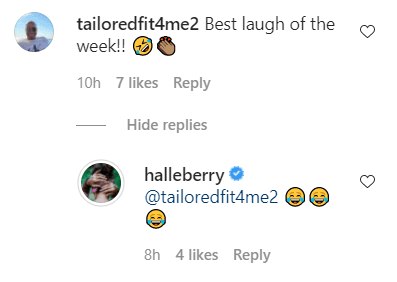 Berry is a mom of two children, daughter Nahla, 12, and son, Maceo, 7, who she is most proud of and tagged them as her greatest achievement. 
In a 2019 chat with InStyle, the "Monster Ball" actress said her kids don't care who she is outside of the house and just discovered how famous she is, after which her son began screaming her name out in public.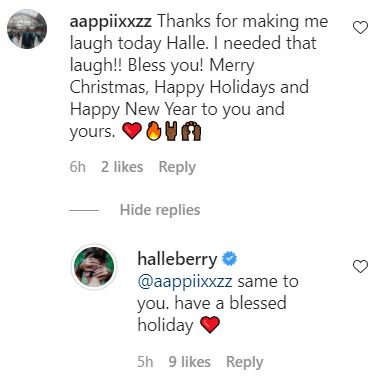 Berry is also known to be defensive of her kids and showed that side of her earlier in the year when she fired back at an internet troll who questioned her decision to allow Maceo to wear heels, telling the troll to have a laugh and some compassion. 
Berry has endured many heartbreaks and failed relationships in her life but seems to have found the perfect man in her new beau, singer, and producer Van Hunt, whom she gave a shoutout to recently via an Instagram post. 
She shared a picture of herself clad in a t-shirt with his name on it. The actress, her kids, and her man look set to have a great Christmas celebration. Hopefully, to them, the Christmas elves would be nice.