Jordyn Woods Poses Next to Lavish Red Sports Car Showing off an Expensive Birkin Bag
American model Jordyn Woods showed off her incredible style in a new picture post that showed her posing next to her exotic sports car, donning a chic outfit.
If there were ever any doubts about Jordyn Woods being a fashionista, she erased them with her post on Instagram on Tuesday. The image showed her slaying with her looks.
Woods shared two pictures that showed her clad in a chic outfit, posing next to her luxurious red sports car. She wore a white crop top which she matched with red print pants.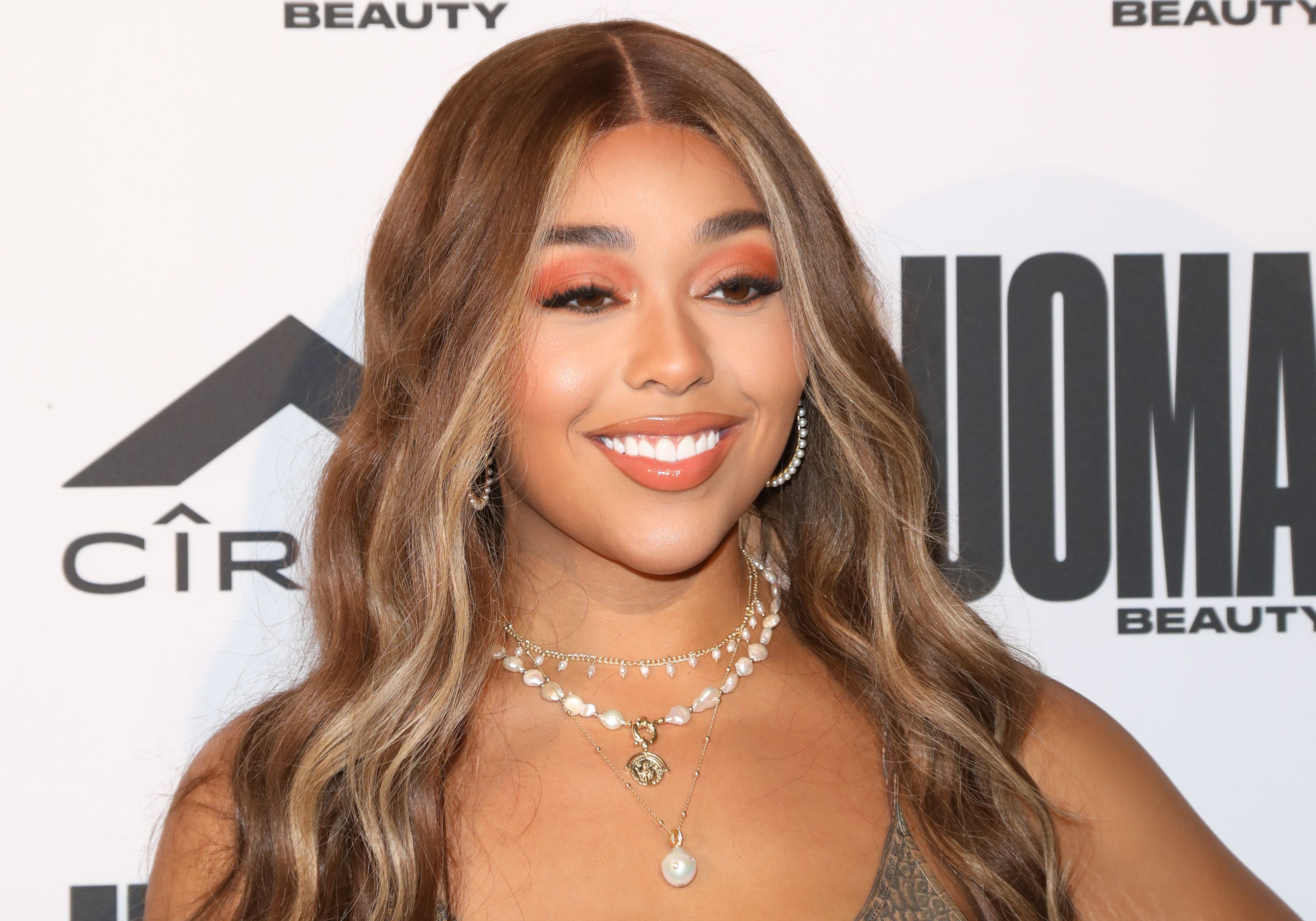 She matched her outfit with white-and-red Nike sneakers and accessorized with white-and-black Chanel shades. Woods also wore bangles on her right wrist and carried a red Birkin bag.
In the first picture, she posed in front of her sports car, while the second snapshot showed her posing beside it. In the caption to the post, Woods wrote:
"they talkin [sic] to me like I'm slowin [sic] down... ?."
Woods' recent post came a day after she made another post where she shared a picture that showed her in the driver's seat of her exotic car. In the photo, she wore a gray hoodie and red jogger pants.
Her red Birkin bag was on the car's passenger seat. Woods opened the roof of her car and placed her left hand on top of the windscreen, while her right hand rested on her lap.
Woods had always loved Birkin bags and showed a glimpse of this when she starred in rapper Gunna's music video...
In the caption to the post, she wrote, "get in loser, we're going crystal shopping ❤️." Her fans hailed her, with many of them calling her endearing names in the comment section of the post.
Woods is known for her glamorous looks and is never shy to post pictures of herself on Instagram. Earlier this month, she showed off her freckles and long eyelashes in stunning makeup-free selfies. 
She also enjoys showing off her lavish assets on social media and celebrated the purchase of a new $200k Bentley in June, sharing pictures of herself and the new ride on her Instagram page.
When Woods celebrated her 23rd birthday in September, her rumored boyfriend, NBA and Minnesota Timberwolves star, Karl-Anthony Towns, gifted her with lavish Birkin bags, which she also showed off on social media. 
Woods had always loved Birkin bags and showed a glimpse of this when she starred in rapper Gunna's music video for the song, "Baby Birkin," from his album, "Drip or Down 2."
In the video which took place at a carnival, Woods posed near a fortune-telling machine and on a carousel and held a Hermès Birkin bag.