Niecy Nash Turns Heads in Snake-Print Jumpsuit with Deep Neckline in New Snaps
Actress Niecy Nash recently sent her Instagram page ablaze with a sizzling hot picture of her in a low-cut snakeskin jumpsuit showing off a lot of skin.
Niecy Nash is a stunning woman, and she sure knows how to flaunt it. In a recent post on her Instagram, she showed her fans that she looks sensational in just about anything, including a snakeskin outfit. She captioned:
"JoyFULL ????? thank you @jstayready_ @chrisamore_ @paintedlovenails for standing in the gap for my Nola glam ?… "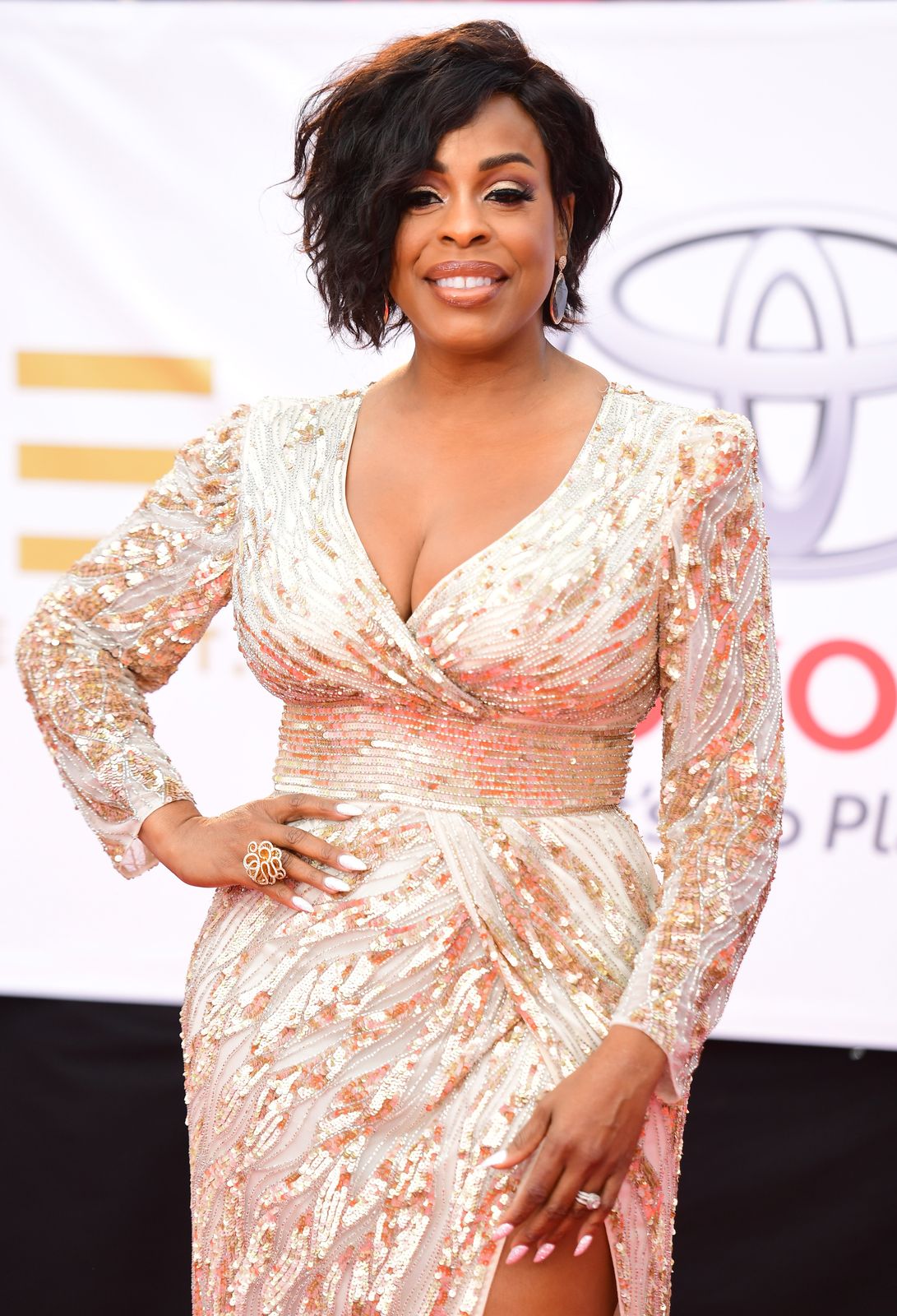 Nash looked absolutely fabulous in a stunning multicolored snakeskin jumpsuit. The jumpsuit featured a very risky plunging neckline that showed off her sensational generous curves. She shared a closer look at her outfit on her Instagram story.
The actress cinched the jumpsuit at the waist with a matching snakeskin belt and paired it with a gorgeous green headscarf. For this look, Nash went all out with accessories. The actress opted for gold heart-shaped earrings and gold rings.
On her neck, she rocked a nameplate necklace that spelled out the word Queen. Nash had her makeup perfectly and fully done, with her fingers looking perfectly manicured and done in bright red.
Nash's fans and followers did not hesitate before assembling in the comment section. They gushed over her eye-grabbing beauty and complimented her style as they showered the post with likes.
Fans would have had no idea that the actress who seemingly radiates beauty has also suffered from insecurities like everyone else.
At 50 years old, Nash seems to have discovered not only the secret to lasting youthfulness but also the secret to ultimate body confidence and positivity.
However, fans might be surprised to find out that she has not always been this confident, and it has taken a long walk to get to this state.
In 2017, the actress admitted that she had been hard on herself in the past concerning her body and looks. She shared a series of selfies in a swimsuit and then candidly captioned:
"I APOLOGIZE to myself! I bought a new swimsuit and tried it on last night, then proceeded to Drag Myself? pointing out every 'flaw'..."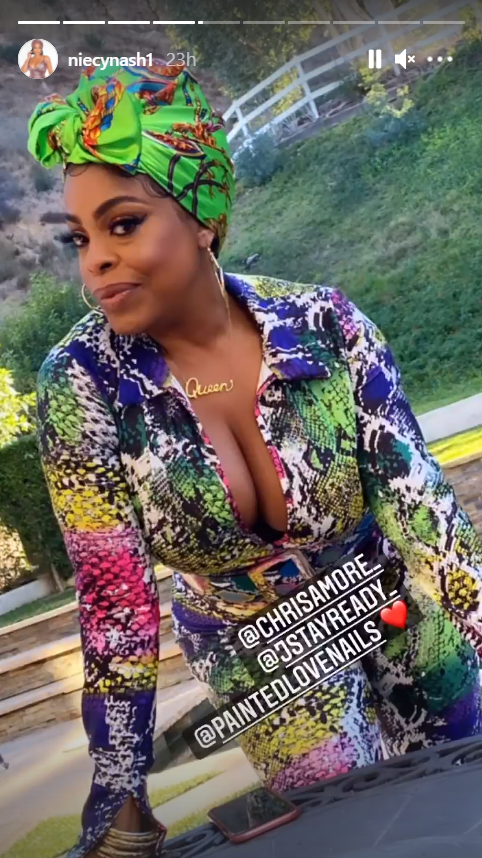 She then chastised herself for being so negative and went on to talk about the positive things about her body. Nash gracefully admired every inch of her body, turning what was once a self-loathing conversation into a conversation of loving words.
Fans would have had no idea that the actress who seemingly radiates beauty has also suffered from insecurities like everyone else. In 2019, she revealed that her favorite way to do self-care is by being quiet and relaxed. 
She added that she loves to have at-home massages and facials. Earlier this year, it seemed that not much had changed since that 2019 interview.
Nash shared that those tips were still her go-to, with the addition of vacation on an island somewhere stepping out of a coconut. The 50-year-old is a relatively fresh newlywed as she tied the knot with her wife, Jessica Betts, on August 29.
While fans cannot be certain that she is still enjoying the afterglow of being a blushing bride, something is certainly keeping this beauty radiant.