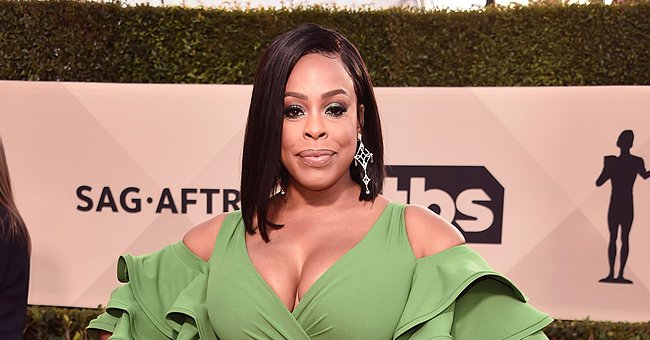 Getty Images
'Claws' Star Niecy Nash Pours Her Curves into a Cleavage Revealing Jaguar-Printed Jumpsuit
American comedian and actress Niecy Nash showed off her curves and cleavage in a jaguar printed jumpsuit she wore in a recent Instagram video and it got fans gushing.
Niecy Nash was in high spirits in a new video she shared with fans on her Instagram page as she showed off a new outfit her friend Shun Melson got her.
In the video, Nash wore a tight jaguar print jumpsuit that featured a deep neckline, showing off her cleavage. She also carried a Gucci purse which she hung around her waistline.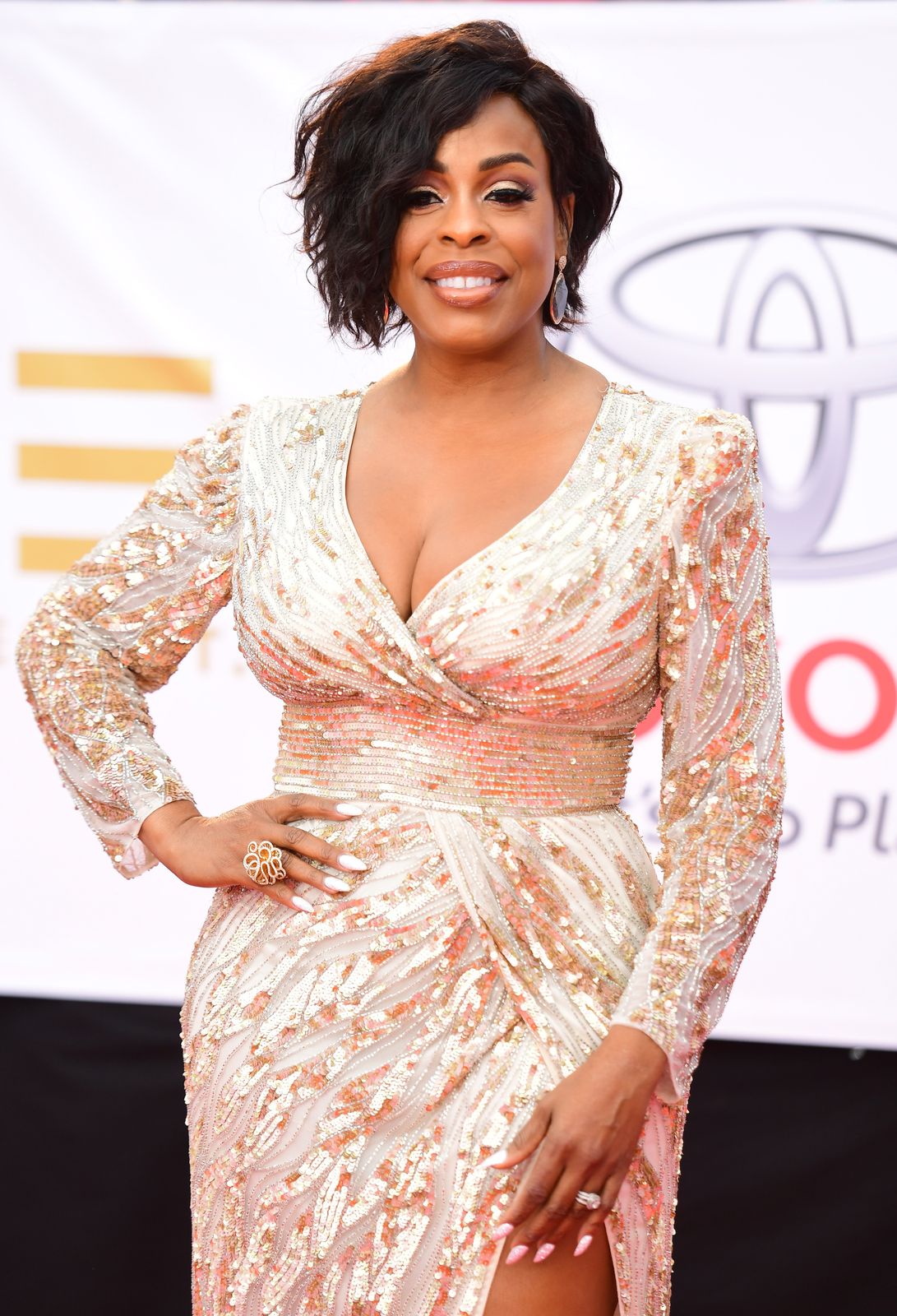 Niecy Nash attends the 49th NAACP Image Awards at Pasadena Civic Auditorium on January 15, 2018. | Photo: Getty Images
Nash also wore a black duster coat, which Melson gifted her. She was grateful for the gift and showed her appreciation in the video, saying Melson outdid herself with it.
She said the outfit was more than just a duster. Then she turned around to reveal the duster's back, which had "Mrs. Betts" inscribed on it.
After turning around, the excited Nash shook her backside sideways, visibly pleased with her new dress. Nash took to the caption of the post to blow Melson kisses.
Melson reacted to Nash's post with, "Yessssss Mrs. Betts??‍♀️??‍♀️." Of course, fans took to the comments section to express their admiration for the dress. A fan said they loved Nash's energy, while another admired the comedian's long black hair, saying they wanted it for themselves.
After her mother went into depression over her brother's death, Nash thought of ways to help her since she had no money.
In August, Nash made headlines when she announced that she married singer, Jessica Betts. Following her surprise announcement, some tabloids wrote that she has finally come out as part of the LGBTQ community.
However, Nash disagreed with that notion. In a reported interview, she said she did not feel like her marriage was about coming out of anywhere. Instead, Nash saw it as her going into herself and being honest about who she loves.
She further said she is not limiting herself on what love is supposed to look like, adding that for her, marriage had nothing to do with gender but had everything to do with the soul.
Since revealing their marriage, Betts and Nash have been opening up about their relationship. During an appearance on "Good Morning America," the couple opened up about when they knew they were made for each other.
Nash said she loves someone when she wants to love them, adding that love is about being an amazing person and that Betts is the most beautiful soul she has ever met in her life. She said,
"I just love who I love when I love them and it's as simple as that."
Betts said she knew they had something when they first met but fell in love with Nash when she found out she desired nothing else but her.
Nash is a hilarious character, which is evident in many of her television roles. In an interview with NPR's Sam Sanders, she revealed she knew comedy was in her bones when her brother was killed in 1993.
After her mother went into depression over her brother's death, Nash thought of ways to help her since she had no money. It then dawned on her that she could make her mom laugh.
After this clarity, she started performing daily for the latter at the foot of her bed. She has, however, come a long way from being that girl that wanted to make her mom happy, to becoming the huge star she is today.
Please fill in your e-mail so we can share with you our top stories!