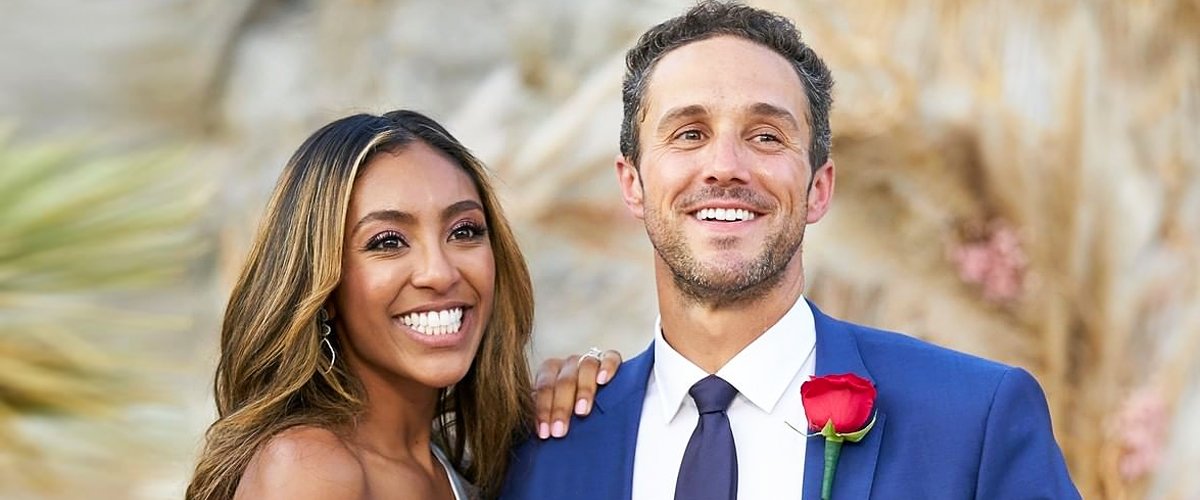 instagram.com/bacheloretteabc
Zac Clark Battled Addiction — Get to Know Tayshia Adams' Fiancé

"The Bachelorette" star, Tayshia Adams, landed herself "all she ever wanted" following the completion of the show's sixteenth season, which wrapped off with her engagement to Zac Clark.
The grand finale of the sixteenth season of "The Bachelorette" concluded in December 2020, with the show's lead, Tayshia Adams picking Zac Clark over other finalists.
In the thrill of the moment, the last man standing, Zac Cark, popped the big question, crowning the season with his engagement to Adams.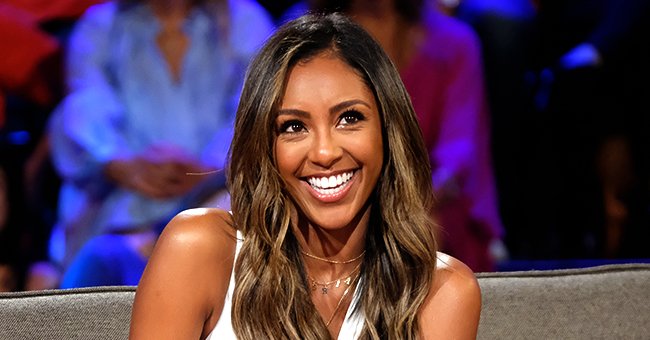 Tayshia Adams during taping for the season finale of "Bachelor in Paradise" on August 27, 2019 | Source: Getty Images
The bachelorette's engagement to Zac Clark put the prospective groom's name on every lip, with most eager to gather the juicy details about the handsome guy lucky enough to win the reality star's heart.
Among the details uncovered about Tayshia Adams' new fiancé was his past addiction to drugs and alcohol and his arduous journey to recovery.
Aside from his history of addiction, his stint on "The Bachelorette" and his engagement to Adams, what else is known about the show's lucky winner?
WHO IS ZAC CLARK?
Zac Clark is a 36-year-old addiction specialist from Haddonfield, New Jersey. As the co-founder of Release Recovery, "The Bachelorette" alum dedicates his life to helping people recover from addiction, having gone down the path before.
Clark, a former college baseball player, once had dreams of pursuing a sports career but developed other interests over time. As per his Instagram account, Adams' fiancé still nurtures his love for sports.
He participated in the New York City Marathon six times. The addiction specialist has been married once before, in his twenties, but the marriage ended in a divorce.
CLARK'S BATTLE WITH ADDICTION
Clark has been open about his addiction to prescription medication and alcohol. While addressing a gathering in Alvernia University in 2014, the former addict warned against the lying tactics of addicts eager to lay their hands on their substance of abuse.
Their romance ended for good in October 2020, leaving the star questioning her chances of finding love once again.
He recounted how he kicked off his habits, from his first swig of alcohol to his eventual dependence on prescription drugs, pot, and heroin. Maintaining the habit led the icon into a life of lies, both to his family and the doctors.
Clark did everything to lay his hands on drugs, including buying Aderral from girls with ADHD and exaggerating certain health conditions to get the doctors to prescribe painkillers.
THE RELAPSE AND RECOVERY
The former college athlete experienced a relapse following a surgical procedure to remove a brain tumor. His post-surgery treatment involved the use of morphine, Dilaudid, and other drugs, which became readily available on prescription.
Eventually, Clark spiraled deeper into his unhealthy habits, living through the most dangerous eight months of his life. During those months of relapse, he took intravenous shots of heroin, inhaled bursts of nitrous oxide, and smoked crack.
The rough life led to his arrest for drug possession and driving while intoxicated. The Release cofounder soon realized the toll his addiction was taking on him, leading to the decision to turn his life around.
He enrolled in Caron Treatment Center in South Heidelberg Township, where he underwent rehab for four and a half months. Following his discharge, he endured months of internal struggles before eventually overcoming his addictions, remaining sober ever since.
SETTING UP A RECOVERY PROGRAM
For almost a decade, Zac Clark has strived to set other addicts on their path to sobriety. Shortly after becoming sober, the star adopted the course and has helped saved many over the years.
As part of his new mission, he established a recovery program in 2017, alongside co-founder Justin Gurland, a former addict. Understanding the impact of addiction and the daunting post-recovery process, the founders developed the Release program.
ZAC CLARK ON "THE BACHELORETTE"
Clark joined the cast of "The Bachelorette" in November as one of 25 bachelors competing for the love of the season's bachelorette, Tayshia Adams.
He became one of the finalists and ultimately landed himself a future wife after Adams selected him as her lifelong companion, over fellow contestant, Ben Smith.
Clark and Adams developed a connection soon after the latter stepped in as a replacement for former season 16 bachelorette, Clare Crawley.
According to the 30-year-old, she was instantly attracted to his maturity and the mystery around him. The addiction specialist also admitted to falling for his fiancée the minute he saw her.
It took a while for the couple to accept their feelings for each other, especially with Adams having to choose between 25 eligible "The Bachelorette" contestants.
Once they did, the duo enjoyed some bonding time on the show, went on epic dates, professed their love for each other, and eventually became engaged.
THEIR ENGAGEMENT AT THE FINALE
The sixteenth season of the ABC show ended on December 22, with the season's bachelorette receiving an engagement ring from Clark.
The former college baseball player proposed with a 3.25-carat diamond band, designed by Neil Lane, before driving off in a customized "just engaged" car.
Their engagement marked the end of the season, making Clark this year's winner, to the delight of everyone rooting for him, including ex-wife Jenifer Stanley-George.
A GLIMPSE INTO ADAMS' LIFE
"The Bachelorette" 2020 star Tayshia Adams, like her fiancé, has been married once to Josh Bourelle. However, their one-year marriage ended in divorce in 2017, following a cheating scandal.
The experience left the full-time influencer skeptical about settling down again. Notwithstanding, the reality star decided to give love a shot again, participating in matchmaking television shows.
Tayshia Adams joined the cast of "The Bachelor" in 2019, competing for Colton Underwood's love. That same year, she participated in "Bachelor In Paradise."
This was where she met John-Paul Jones. Their romance ended for good in October 2020, leaving the star questioning her chances of finding love once again.
Although the decision was not easy for Adams, choosing the Release co-founder as her partner was not far-fetched, given her previous description of her dream man. She once noted:
"Aside from someone that makes me laugh and is spontaneous and fun, I like someone that is a family man. Someone that is ambitious and challenges me."
She also stressed that the right man needed to be successful, God-fearing, have a lot to offer, and is in the right state to build an empire with her. Clearly, Clark fits the description to a fault, making him the most eligible bachelor on her radar.
Please fill in your e-mail so we can share with you our top stories!
The information in this article is not intended or implied to be a substitute for professional medical advice, diagnosis or treatment. All content, including text, and images contained on news.AmoMama.com, or available through news.AmoMama.com is for general information purposes only. news.AmoMama.com does not take responsibility for any action taken as a result of reading this article. Before undertaking any course of treatment please consult with your healthcare provider.