Cassie Scerbo — Everything to Know about DWTS Pro Gleb Savchenko's Girlfriend
Just a month after ending his marriage with his wife,  Elena Samodanova, "Dancing With The Stars" alum Gleb Savchenko has moved on with a new girlfriend. Many, however, think this might be a rebound romance. 
Gleb Savchenko is well known for his stint on the popular dance show, "DWTS." However, the pro dancer recently split from his wife of 14 years and is now reportedly in a relationship with Cassie Scerbo.
Although many might think that Savchenko is moving on too soon, according to reports, his relationship with Samodanova had not been what it used to be for a while now. Here are some facts about his new girlfriend.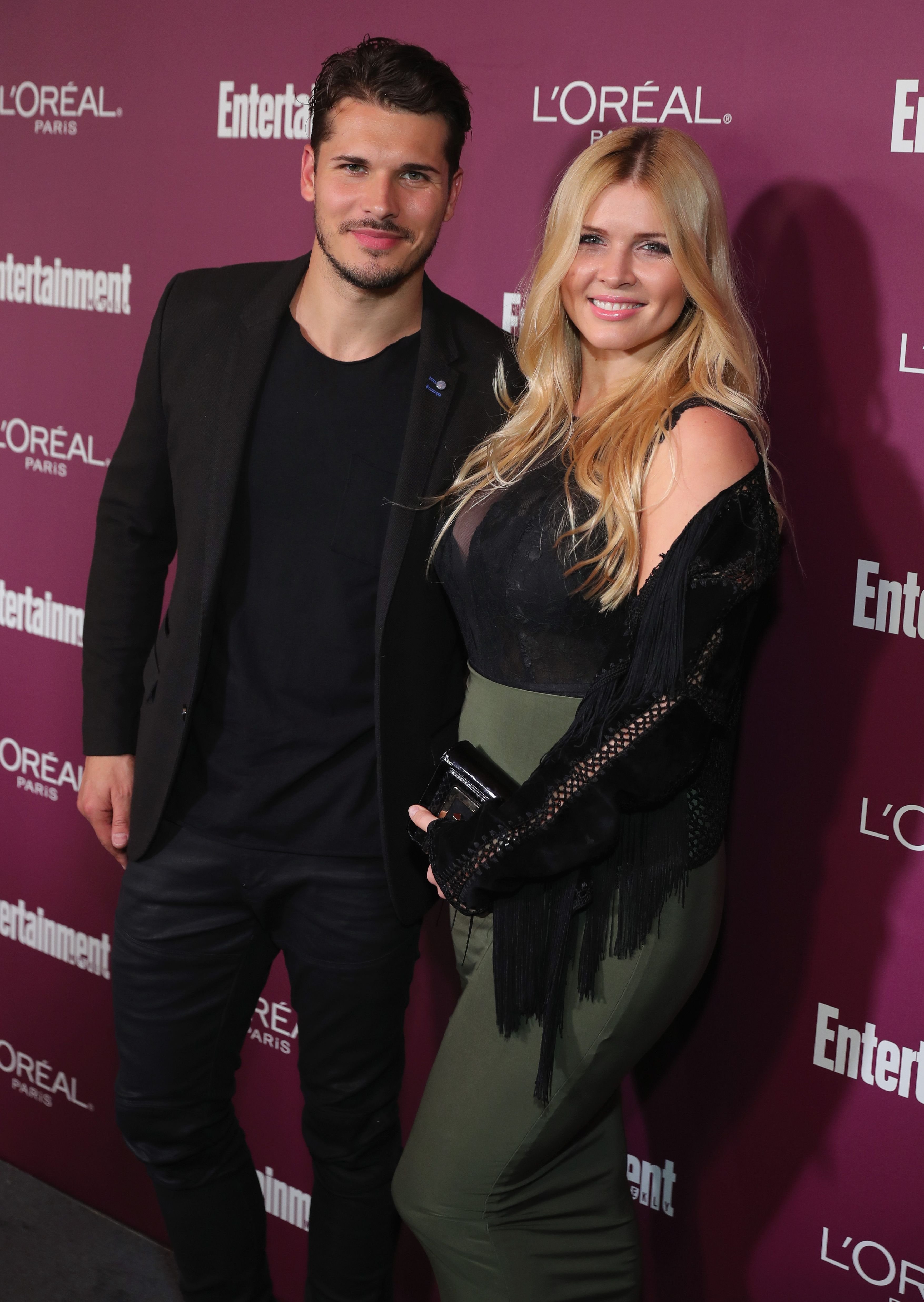 WHO IS CASSIE SCERBO?
Cassie Scerbo is an Italian American who is fast making a name for herself as a philanthropy enthusiast. Scerbo was born Cassandra Lynn Scerbo on March 30, 1990. 
Savchenko married Samodanova in 2006, at the age of 23. The two met as dance partners and hit it off right after.
Over the years, Scerbo has starred in some movies including, "Bring It On: In It to Win It" "A Holiday Heist." She also made a notable appearance on the popular Gymnastics show, "Make It or Break It." 
However, one of her most notable works was playing Nova in the shark-infested tornado movie "Sharknado." While talking to Complex about how she was approached to play Nova in 2013, Scerbo said: 
"...I was told I had a day to get back to them. Within 20 minutes of reading the script, I was like, 'How can I not do this?'"
MORE THAN AN ACTRESS
Scerbo is more than just an actress; she is also a passionate activist who is the vice president of the anti-bullying organization, Boo2Bullying. This organization is one that helps tackle and create awareness for bullying and prejudice in schools.
Boo2Bullying goes about this goal by educating parents, teachers, and students on the importance of accepting one another in this very diversified world. Apart from this, the 30-year-old actress was also in the musical singing group Slumber Party Girls, from 2006 to 2007. 
SCERBO'S RELATIONSHIP WITH SAVCHENKO
Scerbo and Savchenko's relationship was first brought to most people's attention when Entertainment Tonight reported that the couple has been dating for a couple of weeks. 
This report was corroborated when the "DWTS" dancer and the actress both uploaded images of them vacationing together on their respective Instagram pages.  
The images shared on their Instagram stories showed that Cassie Scerbo's boyfriend and Scerbo had taken a couple's trip with a couple of friends, Chrishell Stause and her boyfriend, Keo Motsepe, at a Spa Resort in Cabo San Lucas, Mexico. 
In one of the pictures Scerbo shared from the getaway, she looked adorable in a lovely and colorful gown as she rested her body on a keyboard. The "Make It or Break It" actress captioned the post: 
"Happy girls are the prettiest ???✨"
GLEB SAVCHENKO'S BREAK-UP
Many were surprised to hear the news about the demise of Savchenko's marriage to ex Elena Samodanova. However, the surprise became even more heightened when about a month after the news of their split, Samodanova filed for divorce.
However, to some, this is not news. The couple is said to have been having issues for quite some time now. Talking about what led to the end of the marriage, Samodanova claimed that her husband was unfaithful to her during the course of their 14 years of marriage. 
During a recent Instagram Live session with her fans, Samodanova took to her Instagram page to bear it all out as she called out her husband. 
She pleaded with her fans not to give men second chances since, according to her, they are all the same. Samodanova also claimed that she gave Savchenko many chances, eventually leading them to where they are now. 
Gleb Savchenko's Wife Elena Samodanova Accuses DWTS Star of 'Ongoing Infidelity'​ https://t.co/5Bhn2AZY4g

— People (@people) November 7, 2020
She went on to state that she'd rather be happy alone than be miserable in a relationship. She also stated that she doesn't believe in the concept of Prince Charming anymore. 
Savchenko denied the claims of infidelity made by his wife and even took to his Instagram stories to share a cryptic message about how people should hear both sides of a story before making conclusions. 
However, things got worse when Samodanova filed for divorce in Los Angeles on Tuesday. After news of this got out, the dance pro released a statement to ET saying he and his wife had decided to go their separate ways. 
His statement further iterated that they would do their best always to put their kids first and do what's best for them while being the best parents they can be. 
Savchenko married Samodanova in 2006, at the age of 23. The two met as dance partners and hit it off right after. They were married for 14 years, and together they share two daughters, Olivia and Zlata.