Paul McCartney Says No One Cared about His Music until He Met John Lennon — See the Friendship
Paul McCartney shared that no one had cared about his music or that he was a brilliant songwriter until he met the legendary John Lennon.
The Beatles' Paul McCartney shared that no one cared about his music and songwriting until he met John Lennon, another songwriter.
Lennon had met McCartney through a mutual friend, and the two quickly bonded over the fact that they were both creative songwriters.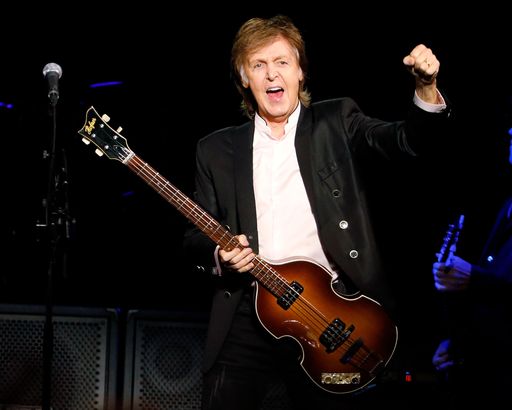 On "The Howard Stern Show," Stern asked McCartney if he had been considered a prodigy because of his songwriting abilities. McCartney revealed that no one had really cared about it. 
In an interview with Stern, McCartney revealed that he noticed Lennon with his long hair and sideburns moving around Liverpool. The music legend asked him to join his band; however, he had been reluctant and said,
"Let me think about it, I'll get back to you on that."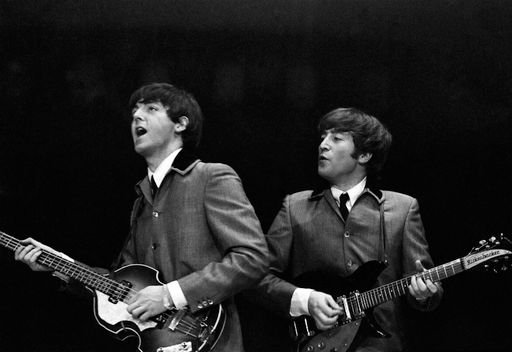 Of course, he had eventually said yes, and The Beatles was formed. They would go on to make music that generations have enjoyed and loved and still listen to.
However, success created tension in the band, especially toward the end of the band's career. Lennon and McCartney had a few arguments that created a feud between the two.
Lennon was shot and killed in 1980 outside his home in New York City.
Although many believe the band's demise was because of Yoko Ono, Lennon's wife, there had been many reasons for the band's split in April 1970, such as troubles with the band's new manager, Allen Klein.
At the height of the songwriters' argument, Lennon had written him a letter, using paper for his company, Bag Productions, Inc.  Boston's RR House even auctioned the famous letter. One paragraph read,
"Do you really think most of today's art came about because of The Beatles? I don't believe you're that insane."
The men had eventually reconciled and even made a bootleg record, released in 74 called "A Toot and a Snore in '74" as McCartney had made an unannounced stop at a studio Lennon was working at. 
Lennon was shot and killed in 1980 outside his home in New York City. McCartney had described it to have been similar to Kennedy's assassination and said he was sad that they would not be able to see each other again.
The brand new music video for 'Find My Way' is here, taken from Paul's new studio album #McCartneyIII. Watch the full video, directed by Roman Coppola, out now on @youtube: https://t.co/zvzFLkfWbH pic.twitter.com/oCRqPTnnpV

— Paul McCartney (@PaulMcCartney) December 18, 2020
McCartney did not let the split of the Beatles stop his music career. In fact, he has had a successful solo career, including 18 solo albums.
This year McCartney released a new one, "McCartney III," which followed from "McCartney" and "McCartney II." Recently, Ringo Starr has thrown his hat into the solo career ring too. Long live the legends!