'White Chicks' Star Marlon Wayans Has Two Beautiful Kids — Look inside His Fatherhood
Family is everything for actor Marlon Wayans who seems to enjoy his parenting journey with his adorable children, Amai Zachary Wayans, and Shawn Zachary Wayans.
Famous actor Marlon Wayans seems to be enjoying family time while exploring fatherhood with the help of his ex-wife, Angelica Zachary, who he celebrated on Mother's Day with a lovely six-slide post, showing off a family photo in the fourth slide.
In another post, Marlon flaunted an old picture frame of his firstborn, Amai Zachary Wayans, as a baby, wrapped in a yellow and white blanket, while he looked over her lovingly.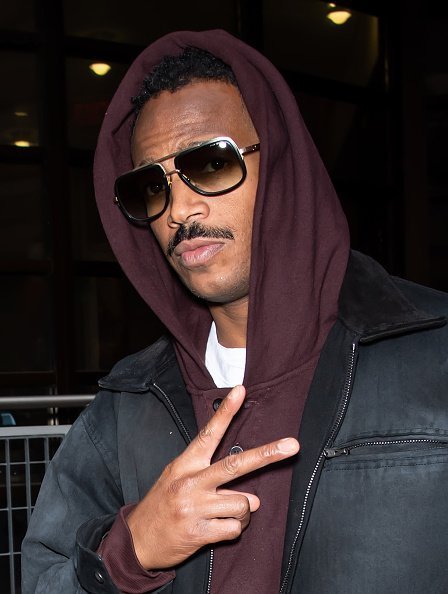 In celebration of his second child, Shawn Zachary Wayans, Marlon shared a picture of himself carrying Shawn as a toddler. While the little boy stared at the screen, his father smiled warmly while holding him close.
Grateful for his two bundles of joy, in another post, the "White Chicks" star shared a headshot of growing Amai and her brother, Shawn, both pecking him on Father's Day. The proud father wrote:
"To my greatest gifts…. This day or any day means nothing without you. I love you more than life. Thanks for making my job so damn easy."
Time flew swiftly for the Wayans siblings as Marlon was proud to drop off his daughter on her first day of college. The star shared a six-slide post of moments from the day, with Amia dressed in a checkered T-shirt as she took adorable snapshots with her parents.
He flipped out at a referee at Shawn's high school basketball game over claims that his son was getting fouled.
A couple of months later, he posted another photo of the teenager seated on the floor, posing while rocking a pair of Pride-themed Vans with a rainbow sole.
The father of two experienced more joy when he congratulated his son, Shawn, on his graduation from The Buckley School via an Instagram photo posted on May 29, where father and son wore black masks.
Shawn seems to have grown up fast going by Marlon's November 26 post, which showed him seated close to his father, wearing a black tank top and rocking black dreads. Marlon's caption read:
"Me and the sequel."
In a recent interview, Marlon explained that he stopped being his children's father a long time ago but decided to be their friends instead. The "Marlon" show owner added that the approach works more when there is a trusting relationship between parent and child.
Although the comedian's eldest child, Amai, is a lesbian, over which he has consistently received backlash, Marlon has always been loving and encouraging of his daughter publicly and privately.
The 48-year-old father is also very supportive of his son, as seen when he flipped out at a referee at Shawn's high school basketball game over claims that his son was getting fouled.
When asked on Mom.com about the quality of a good father, Marlon answered that love, acceptance, and being present were key to successful fatherhood.