Kylie Jenner's Daughter Stormi Joins Dad Travis Scott during Christmas Food and Toys Drive
Kylie Jenner shared a heartwarming picture of her daughter Stormi supporting her father, Travis Scott, who hosted a Christmas toy drive in his hometown.
Travis Scott and his little family decided to give back to his hometown of Houston by giving toys to a thousand children. The 28-year-old rapper teamed up with Cactus Jack Foundation to make the holidays a memorable one for kids.
Joining the rapper was his little daughter Stormi who came along to show support to her dad. The 2-year-old was brought to the event by her mom, Kylie Jenner.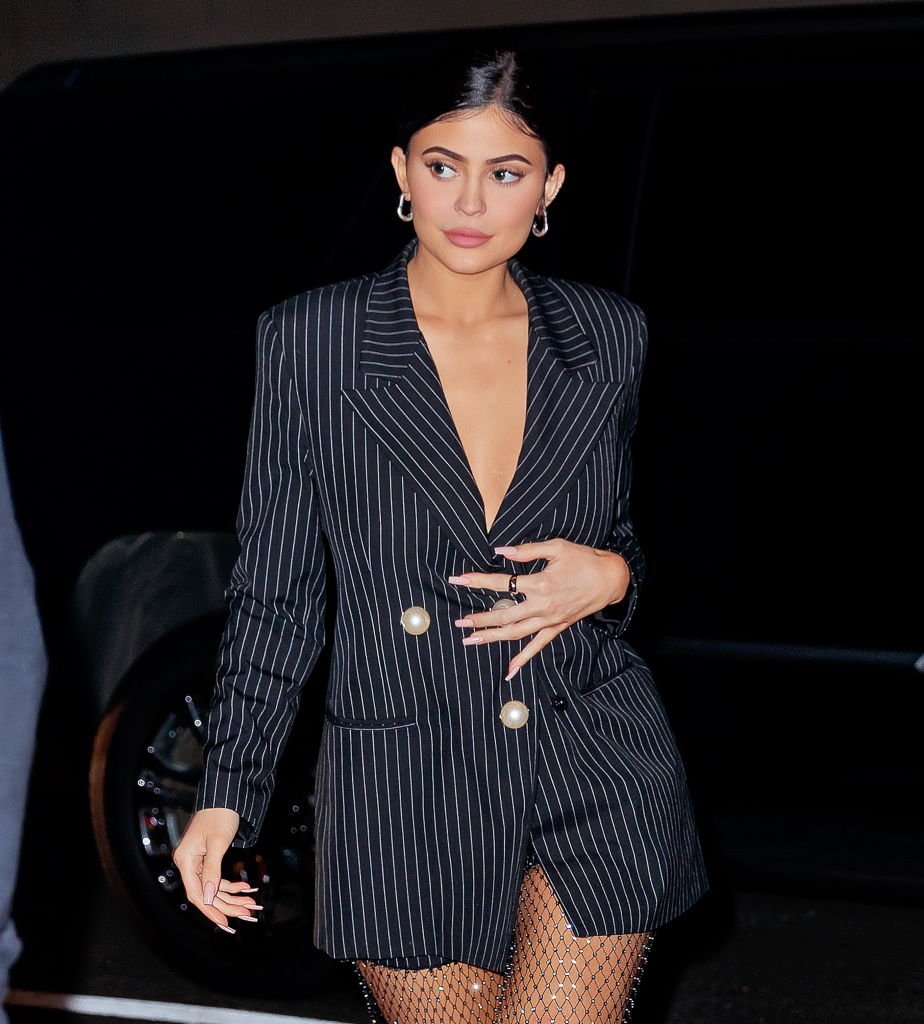 In an Instagram post, Jenner warmed the hearts of her fans with an adorable picture of little Stormi supporting her dad with the gifts. The little one looked cute in an army green outfit and face mask alongside a nice pair of footwear. Her excited mom captioned:
"Big girl supporting her daddy. "
Travis Scott joined hands with the city of Houston to host a Holiday Toy Drive for children in the Sunnyside Park neighborhood where he grew up.
The rapper made the day a memorable one for the kids and others who attended the event. There was a lot of love and gifts to go round for all.
The 28-year-old revealed that it was important to protect young black girls and give them a start to life.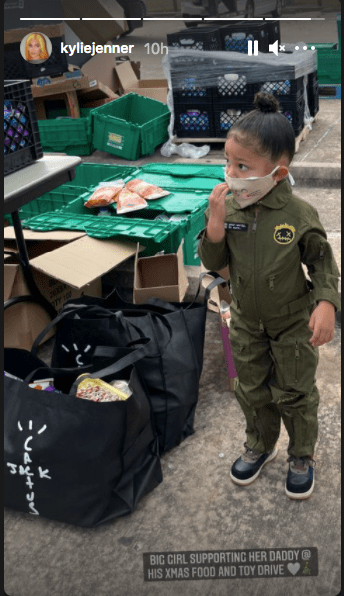 Aside from the toys and other presents for the children, families present for the event were given free meals, Christmas trees, and other gifts.
According to reports, Scott gifted about 2,000 toys to about 1,000 children at three local elementary schools. Locals were also given essential items during the drive-in event.
Scott and Jenner are said to be on good terms and enjoy co-parenting their little daughter together. Although they go on dates with other people, their focus is on raising their daughter in the best way possible.
Scott once said that he hoped to raise his little girl to be bold, fearless, and strong. The 28-year-old revealed that it was important to protect young black girls and give them a start to life.
Jenner, on her part, enjoys thrilling her fans with cute pictures from her moment with Stormi. In one of her posts, she gave fans a glimpse of Stormi's beautifully-decorated room.
The room was designed with Stormi's favorite color and had a bookshelf filled with Disney books and toys. The little girl will no doubt be enjoying her childhood living in such a dream room.