Salma Hayek Shows off Her Cozy Wine Cellar as She Prepares for Christmas Dinner
Actress Salma Hayek showed off her impressive cozy wine cellar in her home as she gave fans a glimpse into how she was preparing for Christmas dinner with her beautiful family.
Salma Hayek is getting ready for Christmas, but not without giving her fans a glimpse into her grand preparation. In a Christmas Eve update, Hayek showed off the beautiful wine cellar in her home.
The actress looked dashing in a casual black ensemble of a baggy black sweater over pants of matching color. She posed with one hand on her waist while the other held on to a bottle of wine in a bucket.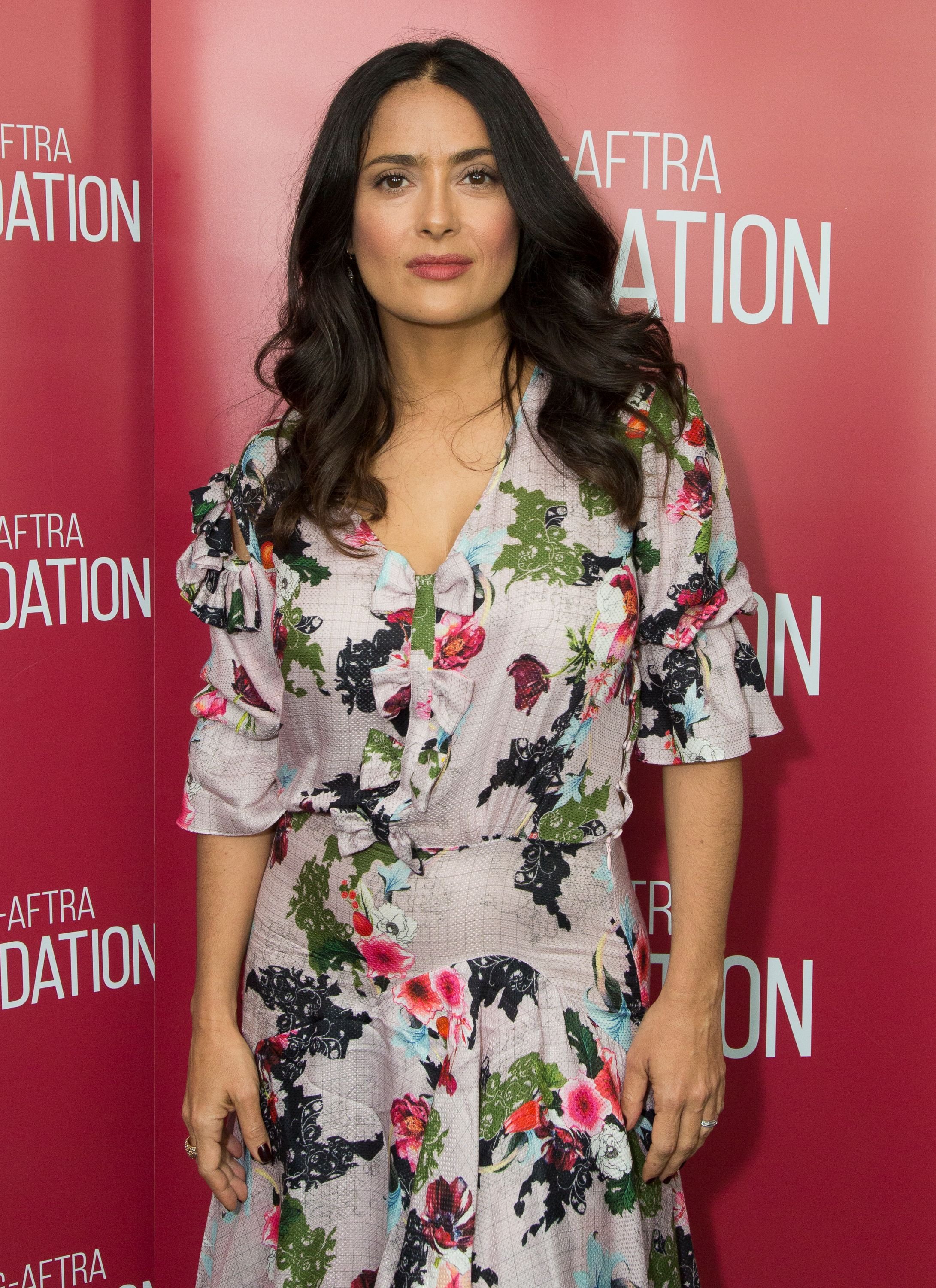 The 54-year-old was glammed up with her honey gold hair neatly styled with a part in the middle and her face well made-up with bright red lipstick and a sexy smokey eye. In the background were two shelves filled with different bottles of wines.
Hayek has spent the quarantine in her massive London home and never fails to tease fans with sneak peeks.
The cozy winery featured a brown leather chair, elegant light pendants, and a crate filled with wine corks placed in front of a smiling Hayek. The lovely post was simply captioned, "Getting ready for Christmas dinner."
Fans drooled over her in the comments section, wishing her a Merry Christmas as they gushed over her impressive beauty. Since the start of this month, Hayek has been entertaining fans with lovely photos to spread the Christmas cheer.
Last week, she let fans in on her Christmas tree decoration process that featured her pet owl, Kering. Wearing a bright green Gucci sweater with shimmers, Hayek posed beside a giant well-decorated tree, holding Kering in her hand.
The pet creature didn't seem to enjoy being in his mother's hand as another frame showed the bird of prey perched on the award-winning actress's head while she made a playful face. 
Hayek has spent the quarantine in her massive London home and never fails to tease fans with sneak peeks into the amazing property with several social media updates.
In October, she showed off her artistic skills with a dramatic bathroom selfie. The "Like A Boss" star took a picture of her reflection on a metallic tissue box. Hayek was bare-faced with her hair packed and smiled affectionately at the camera.
In the caption, she asked her followers to guess where she was, and many answered that it was her bathroom, praising her for a unique eye for photography. The actress showed off her gorgeous property again in November.
In an upload, she showcased the grand staircase in the home she shares with her billionaire businessman husband, Francois-Henri Pinault, and their 13-year-old daughter, Valentina.