Rachael Ray Visits Her Late Dog's Gravesite in This Emotional Video
Television personality Rachel Ray tugged at hearts in a tear-jerking video that showed her visit her late dog, Isaboo's gravesite, to set up a Christmas tree with her husband, John Cusimano.
Celebrity cook Rachel Ray is spending the holidays honoring her beloved late pet dog, Isaboo. In a new upload on Instagram, Ray shared a tear-jerking clip that detailed her emotional visit to Isaboo's gravesite. 
The clip began with the television personality addressing her fans from the home she shares with her husband, John Cusimano. In the video, she stated that fans would get to watch her and Cusimano take a trip to Isaboo's grave.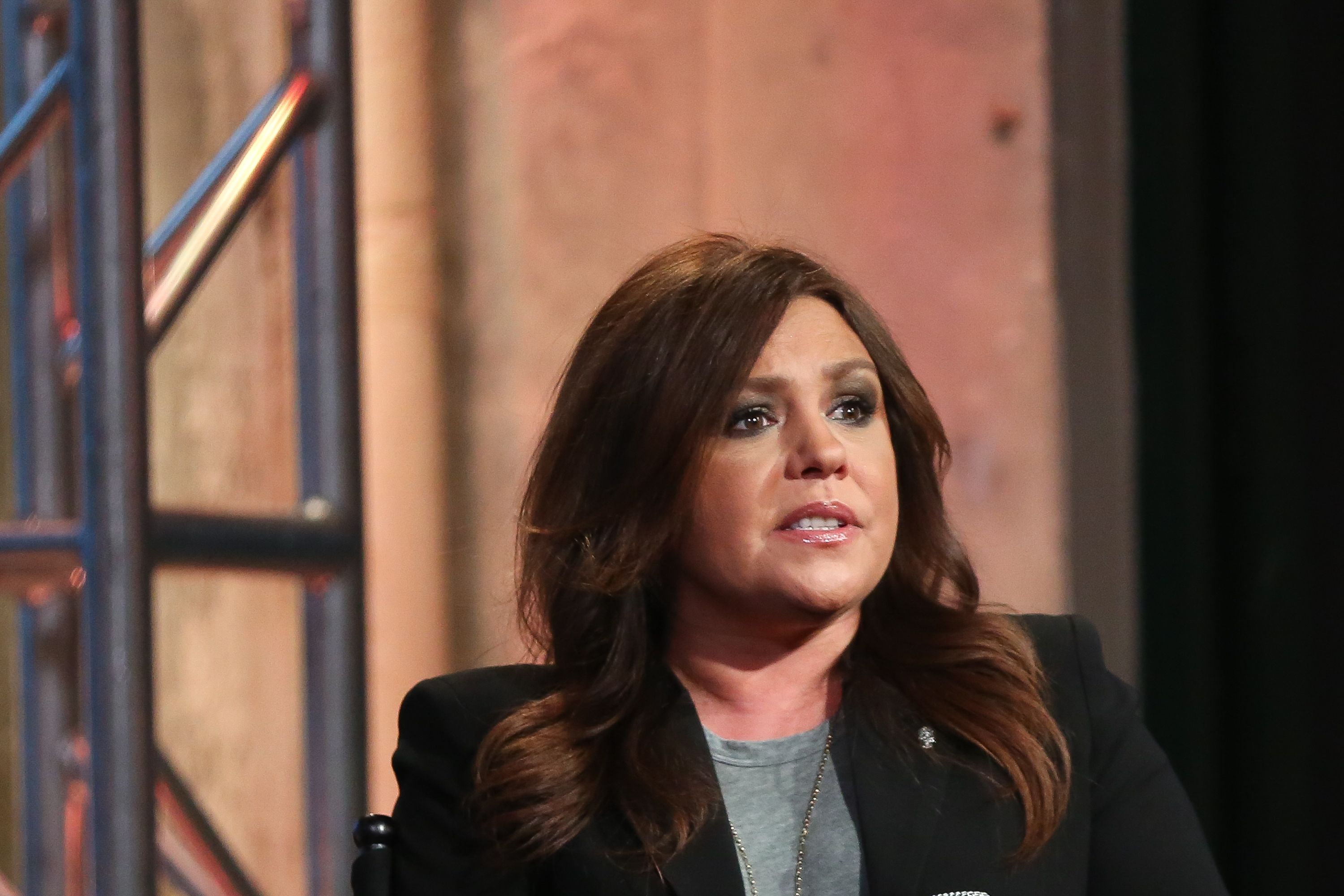 The 52-year-old got emotional and teared up while speaking about their first year without Isaboo during Christmas. However, she found solace that her late pet had a tree of her own.
The scene then changed to show Ray at Isaboo's gravesite, using her hand to clear the built-up snow to reveal a bronze plaque etched with an image of Isaboo as she said, "here's my baby." 
With a shaky voice, the Food Network star fought back the tears as she called her late pet an angel and moved the camera to show the mini Christmas tree decorated with lights and stuffed squirrel toys. Ray concluded the emotional visit, saying: 
"You're the greatest gift ever. Merry Christmas. Merry Christmas."
The rest of the clip showed how Ray and Cusimano switched up their home with their incredible outdoor decorations in preparation for Christmas. The compound featured fir plants decorated with white lights.
She revealed that the canine passed peacefully in the backyard of their home in the Adirondack Mountains in New York.
There was also a bronze deer family statue, and a green wreath hung on the door. The accompanying caption addressed the emotional visit to Isaboo's grave, and it read:  
"In an incredibly sweet & emotional moment, Rach & John visit their beloved dog Isaboo's gravesite, which they where they set up a mini Christmas tree for her."
Fans may recall that the "30 Minutes Meals" star shared the heartbreaking news of Isaboo's death in May with an array of heartwarming photos showing the beloved white and brown pitbull.
She revealed that the canine passed peacefully in the backyard of their home in the Adirondack Mountains in New York. Ray wrote that she and Cusimano were mourning Isaboo amid the pandemic.
The star cook then recalled how the loving creature taught them empathy, unconditional love, and understanding. She concluded, urging her followers to open their hearts and homes to animals whenever they could.
Away from her love for late Isaboo, her family, and cooking, Ray keeps busy designing small spaces. Despite making fancy meals, Ray's favorite foods are burgers and dark meat.