Allyson Felix Speaks Candidly about Plans to Expand Her Family after 2020 Summer Olympics
Olympic medalist Allyson Felix seems to enjoy motherhood as she parents her daughter, Camryn. She also plans to have more children after the 2021 Games.
Olympic athlete Allyson Felix revealed that the only thing stopping her from expanding her family is the 2020 Summer Olympics, rescheduled to July and August 2021.
The sprinter who shares a two-year-old daughter Camryn with partner Kenneth Ferguson said she isn't particular about the gender and just wants a healthy child.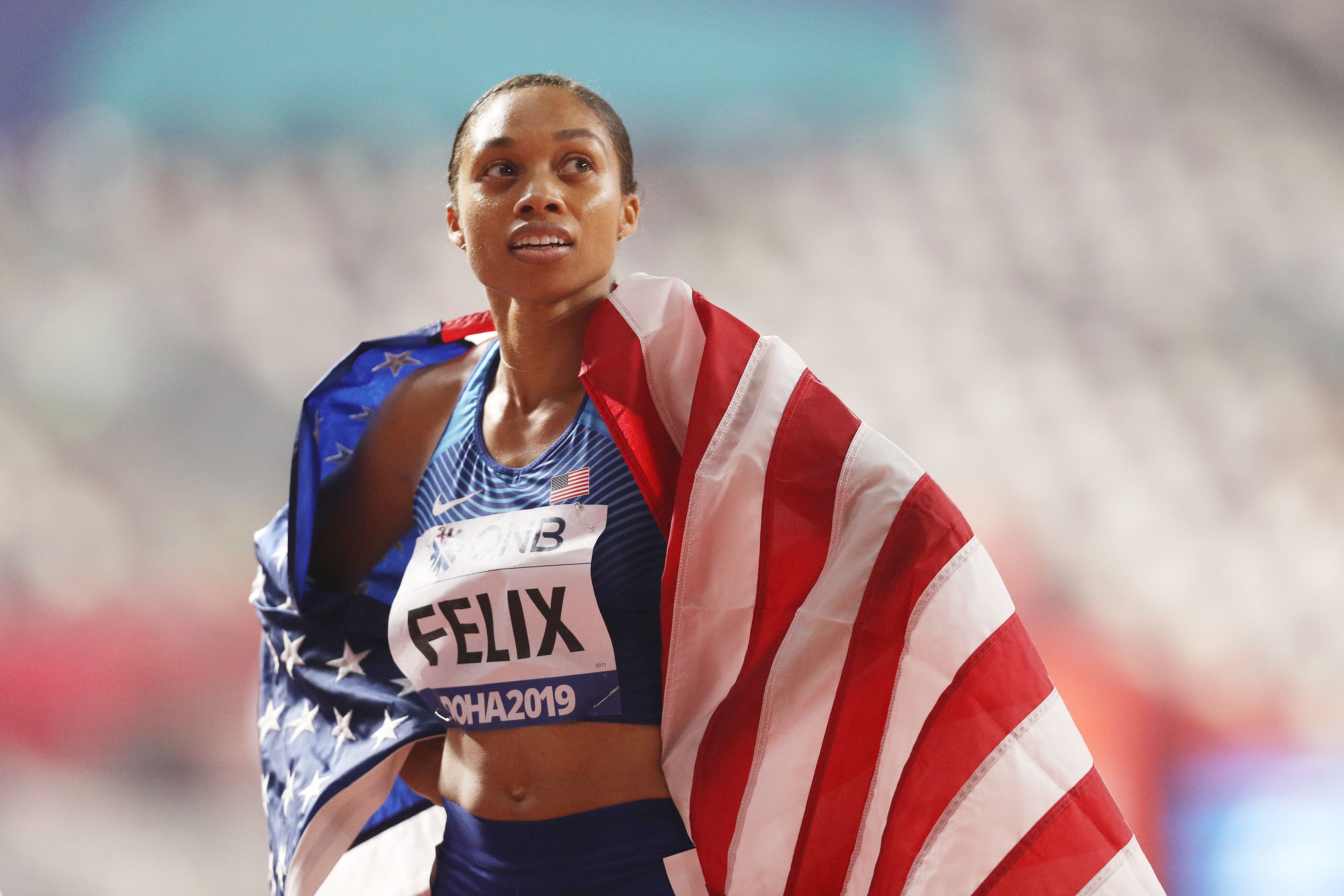 Before the Olympics 2020 games got postponed, Felix told People how motherhood had transformed her life after giving birth to Camryn through an urgent C-section in 2018.
The celebrity explained that it touched every part of her life, but the most productive was that it helped her find her voice. She added:
"It helped me to really see what was important, and it's given me a new motivation.."
Even amid the pandemic, the star admitted that there had been many lovely mother-daughter moments with Camryn, which she wouldn't have enjoyed without the lockdown.
The little girl who recently turned two seems to be growing up fast, is hyperactive, and has started trying new things. Felix explained that the best part about being Camryn's mother is watching her find her personality.
She broke Usain Bolt's record for most titles and shared that she is humbled to currently hold the world record.
Looking forward to the Olympic Games in 2021, the athlete gushed, saying it would be emotional having her daughter watch her and concluded it would be the perfect way to end her Olympic journey.
The family woman also recently flaunted a beautiful photo of herself and her husband, who carried their daughter, Camryn. She captioned the image:
".. Today at the top of my list was this little family of mine. Thank you lord for your sovereignty in the middle of the storm.."
Felix also featured on the cover of Parents magazine's July edition, wearing a tank top and pants, alongside her daughter, who wore a printed bodysuit.
Discussing her hopes for her baby girl, Felix looks forward to telling her daughter her story from the difficult birth to returning to the track and how they made it as a family.
After becoming a mother, the runner explained that the brand Nike wanted to pay her 70% less because they were unsure she would perform her best.
Finding her voice, Felix told Glamour how intimidating it was to speak out and that the experience she had that helped her finally find her voice was motherhood.
In the same vein, Felix and fellow Olympic runners Alysia Montano and Gara Goucher spoke against Nike for failing to provide maternity protection for their most bankable female athletes.
The American sprinter's career is one to admire as she broke Usain Bolt's record for most titles and shared that she is humbled to currently hold the world record. She dedicated the award to the baby mamas in the world.
While Felix defines the history-making win as special, the award-winning runner stated that beating Bolt's record was not her goal but simply a product of her hard work. While she's anticipating a bigger family, the celebrity is enjoying life as a mother, wife, and award-winning athlete.