Vanessa Bryant Pens Heartfelt Tribute to Late Husband Kobe & Daughter Gianna: 'Always Together'
Kobe Bryant's widow, Vanessa, is spending her first Christmas without her life partner and one of her beautiful daughters, but the doting mom is keeping alive the memory of those she lost, as she proved with a heartfelt Instagram post.
Vanessa Bryant has shown the world what a strong woman she is after losing her husband, Kobe Bryant, and their 13-year-old daughter, Gianna, in a tragic helicopter crash earlier this year.
On Christmas eve, the grieving mom took to Instagram to share a pair of pictures showing her family before and after the tragic accident.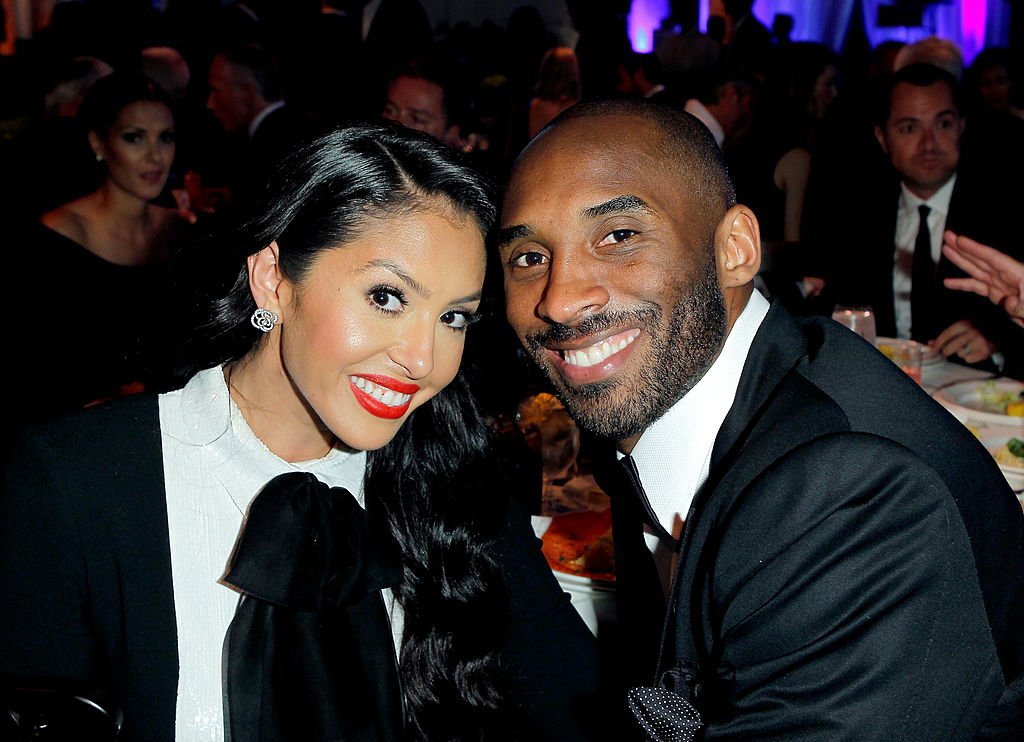 In the first slide, Vanessa looks gorgeous wearing all black while posing on a white sofa with her 17-year-old daughter Natalia, 4-year-old Bianka, and 1-year-old Capri. The foursome flashed their biggest smiles for the camera, and the resemblance they share is uncanny.
In the second slide, the late Kobe is seen holding baby Capri with Gianna smiling brightly with her arms in his shoulders. Vanessa, Natalia, and Bianka are posing below them, creating an unforgettable family picture.
Coping with the obvious absence of her husband and daughter hasn't been easy for Vanessa, but she made sure to let the world know she's keeping Kobe and Gianna's memories alive during the holidays by writing in her caption:
"Always Together, Never Apart Together Forever In Our Hearts. ❤️❤️❤️❤️❤️❤️ Kobe, Vanessa, Natalia, Gianna, Bianka and Capri."
The pics came just a day after Vanessa shared individual shots of all of her daughters, including a gorgeous black and white picture of Gianna, who would have turned 14 years old in May.
After her loss, Vanessa was left to pick up the pieces of her family and she has made a great effort to give her daughters a sense of normalcy.
Last November, for example, she took the girls for a special trip to Disneyland in Florida, where they enjoyed the perks of being at the most magical place in the world while adhering to the restrictions set in place amid the global pandemic.
Vanessa captured a sweet moment between her two youngest daughters, Capri and Bianka, while they posed in front of the iconic Cinderella's castle wearing matching striped red jumpsuits with a Mickey Mouse print.
Vanessa has become an icon of resilience and strength this year. Not only did she had to deal with the deaths of Kobe and Gianna, but also with a lawsuit from her mother, Sofia Lane, who sued her for financial support.