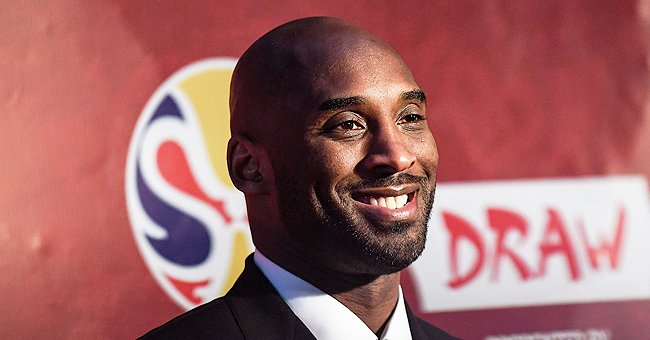 Getty Images
Kobe Bryant's Younger Kids Get His Figurines in Their Stockings on 1st Christmas without Him

Kobe Bryant's children received special presents in their stockings as they celebrated their first Christmas without him. Vanessa Bryant took to her Instagram Stories to share a video of the gifts.
It is the first Christmas Kobe and Vanessa Bryant's younger kids will be spending without their dad, but the surviving widow has decided to remain strong for the sake of her kids.
Kobe and one of his daughters, Gianna, died at the beginning of the year in a helicopter crash. The father and daughter were among the nine people who lost their lives when the helicopter went down in Calabasas.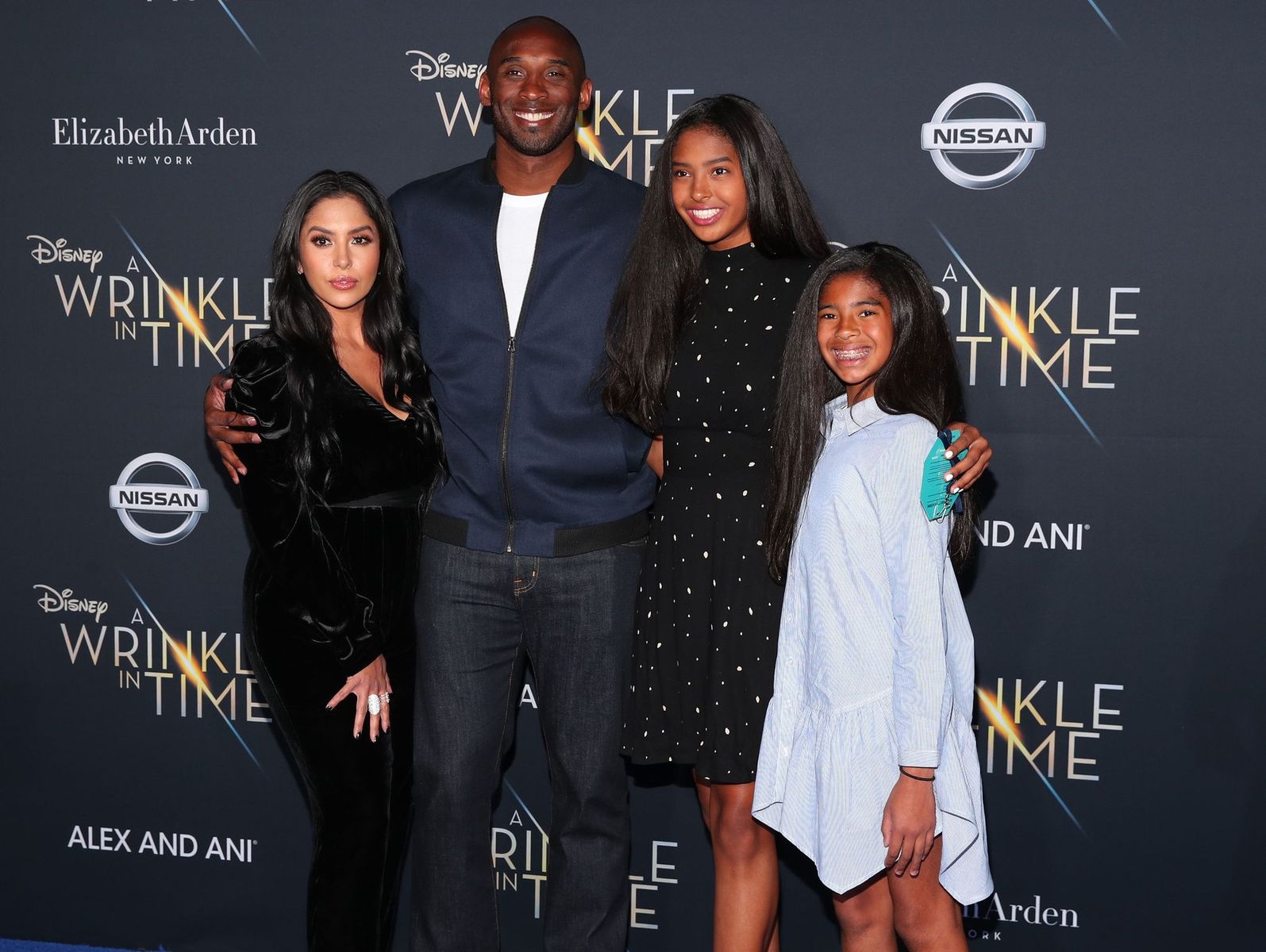 Vanessa and Kobe Bryant and their children at the premiere of "A Wrinkle In Time" on February 26, 2018. | Photo: Getty Images
Since then, the surviving Bryants have done their best to grief and mourn their dead, and they won't let it disturb the holidays. As a form of tribute to the family's late patriarch, Vanessa had their kids hang their stockings over the fireplace.
She shared a video clip to her Instagram stories, and it revealed that there was a sock for every member of their family, including the deceased. Most of the socks held a smiling figurine of the late Black Mamba wearing his Lakers outfit.
According to the caption on the footage, it was taken the night before Christmas. Kobe's sock remained painfully empty, but the gesture was a thoughtful one aimed at honoring him.
Since Kobe and Gianna passed away, Vanessa has made no secret about how much she and her children miss them. It was especially evident in the post she shared in June when she celebrated her youngest daughter Capri's first birthday.
He flooded her high school's administrative office with flowers for her.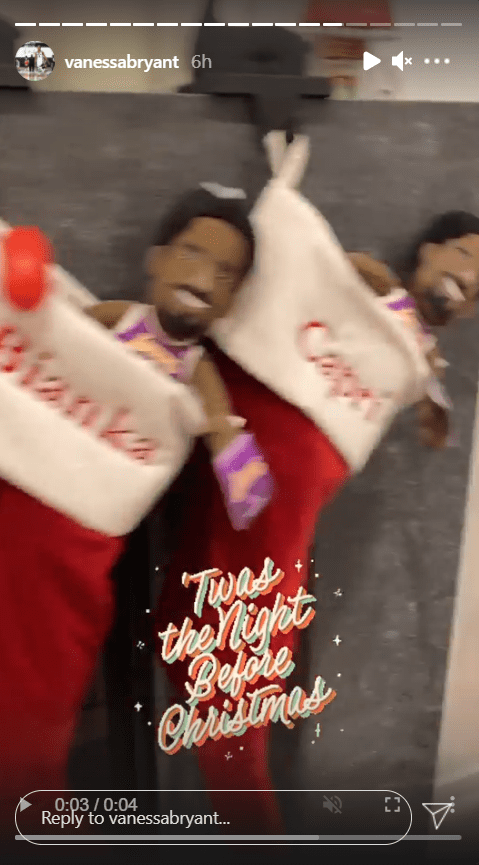 A screenshot of Bianka and Capri's sock present they got for Christmas. | Photo: Instagram/VanessaBryant
She posted a professional picture of herself, the late Kobe, and baby Capri. In the caption that followed, she referenced her other kids, Natalia, 17, and Bianka, three, and wished Capri a happy birthday.
In conclusion to the caption, Vanessa admitted that she missed her deceased family members very much. It is not hard to imagine why — the pair's relationship was borderline epic.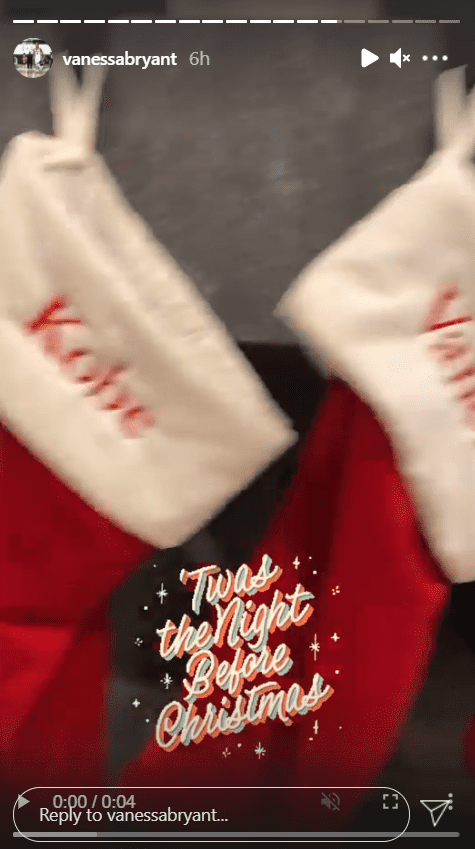 A screenshot of Kobe and Vanessa's sock present she got for Christmas. | Photo: Instagram/VanessaBryant
Kobe would reportedly hold her hand everywhere and refused to do anything to disrespect her. They met when he was just a four-year veteran of the NBA, and according to him, it was love at first sight.
The first week after they met, he flooded her high school's administrative office with flowers for her. He would also personally pick her up in his black Mercedes after the bell rang.
There is little doubt that they would have spent the rest of their lives together in perfect bliss had it not been for the tragedy that stole Kobe from not only his family but his fans all over the world.
Please fill in your e-mail so we can share with you our top stories!