Check Out 'Mama June' Shannon's Stunning New Look as She Celebrated 11 Months of Sobriety
Reality TV star 'Mama June' Shannon is ending the year on a high note as she celebrated 11 months of sobriety with a radiant smile on Instagram.
June Shannon, who is best known for her outgoing personality and her family's drama on "Mama June: Family In Crisis." The matriarch of the Shannon family recently shared her journey to sobriety on Instagram.
On December 27, the 41-year-old uploaded three pictures of herself which showed the changes in her appearance during her drug addiction and after she had achieved sobriety.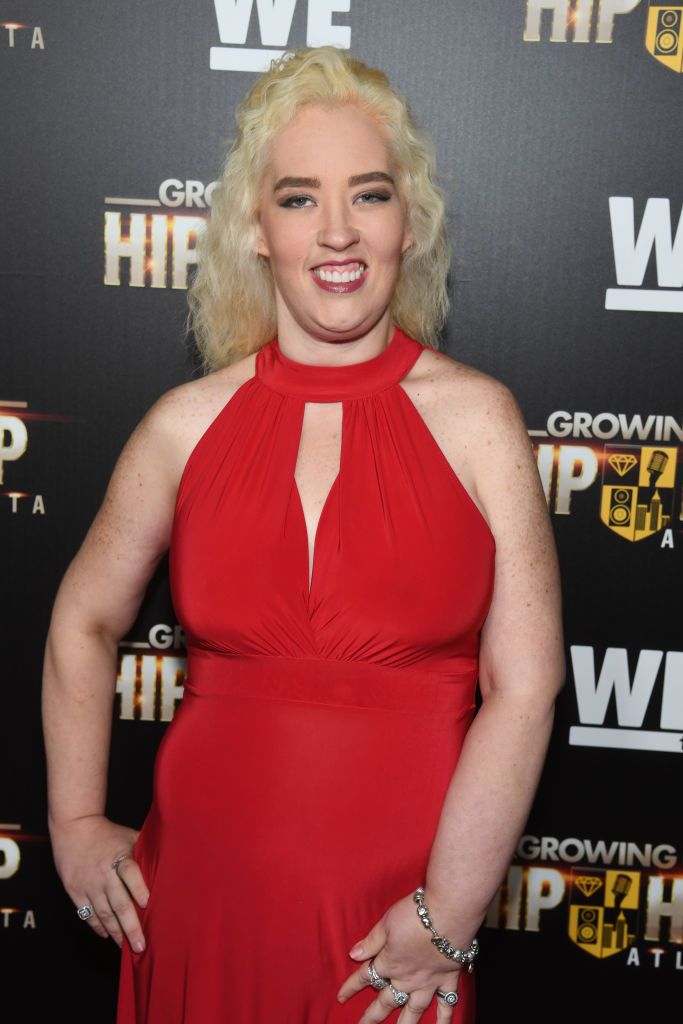 Mama June stated that the first picture of her in a white shirt was taken when she began using drugs while the worn-out image of herself was during her addiction to cocaine. In the second slide the TV star looked better than ever in a red shirt.
Back in November, [Shannon] revealed she had undergone surgery to remove over a pound of fat from her neck.
The mother-of-four explained that this picture represented 11 months of sobriety and expressed her willingness to help others going through similar situations with the words:
"I don't have all the answers but I will well listen and try to help the best way I can." 
Mama June's inspirational post comes nearly a year after she was reportedly arrested at a gas station in Alabama alongside her boyfriend Geno Doak and charged with the possession of drugs back in March 2019.
The 41-year-old also expressed her gratitude to fans for their support throughout her road to recovery and disclosed that in a month she would be able to help others by working at a rehab facility.
Back in November, the mother-of-four revealed she had undergone surgery to remove over a pound of fat from her neck to get rid of her triple chin. In addition to the fat removal, the "Here Comes Honey Boo Boo" star also fixed her teeth.
According to sources, these changes were her way of improving her life and that of her daughters — Alana, Lauryn, Anna, and Jessica. An insider revealed that the mother's road to recovery hasn't been easy but she persevered for her family.
However, the reality TV star's life has never been easy from the start as her parents divorced when she was only 2-years-old and Mama June dropped out of high school to have her first daughter Anna at 15-years-old.
Due to untreated childhood cataracts, the mother-of-four is legally blind and she has been the subject of various headlines due to her controversial relationships. Despite her past, Mama June continues to inspire others with her wit and charm.