'Power' Star La La Anthony Stuns Posing in a White Fur Coat & Matching High Heel Boots (Photo)
Puerto Rican television personality and businesswoman La La Anthony looked gorgeous as she rocked a stunning white fur coat and matching knee-high boots in a recent photo on her Instagram feed. 
La La Anthony has always been a fashion-forward beauty. With several public appearances and posts on her social media accounts over the years, she has made it clear that beauty and style will always be her forte. 
In a recent post on her Instagram feed, the 39-year-old once again proved that she would always be on top of her A-game. She was seen looking stunning as she rocked a stylish white ensemble with gorgeous makeup.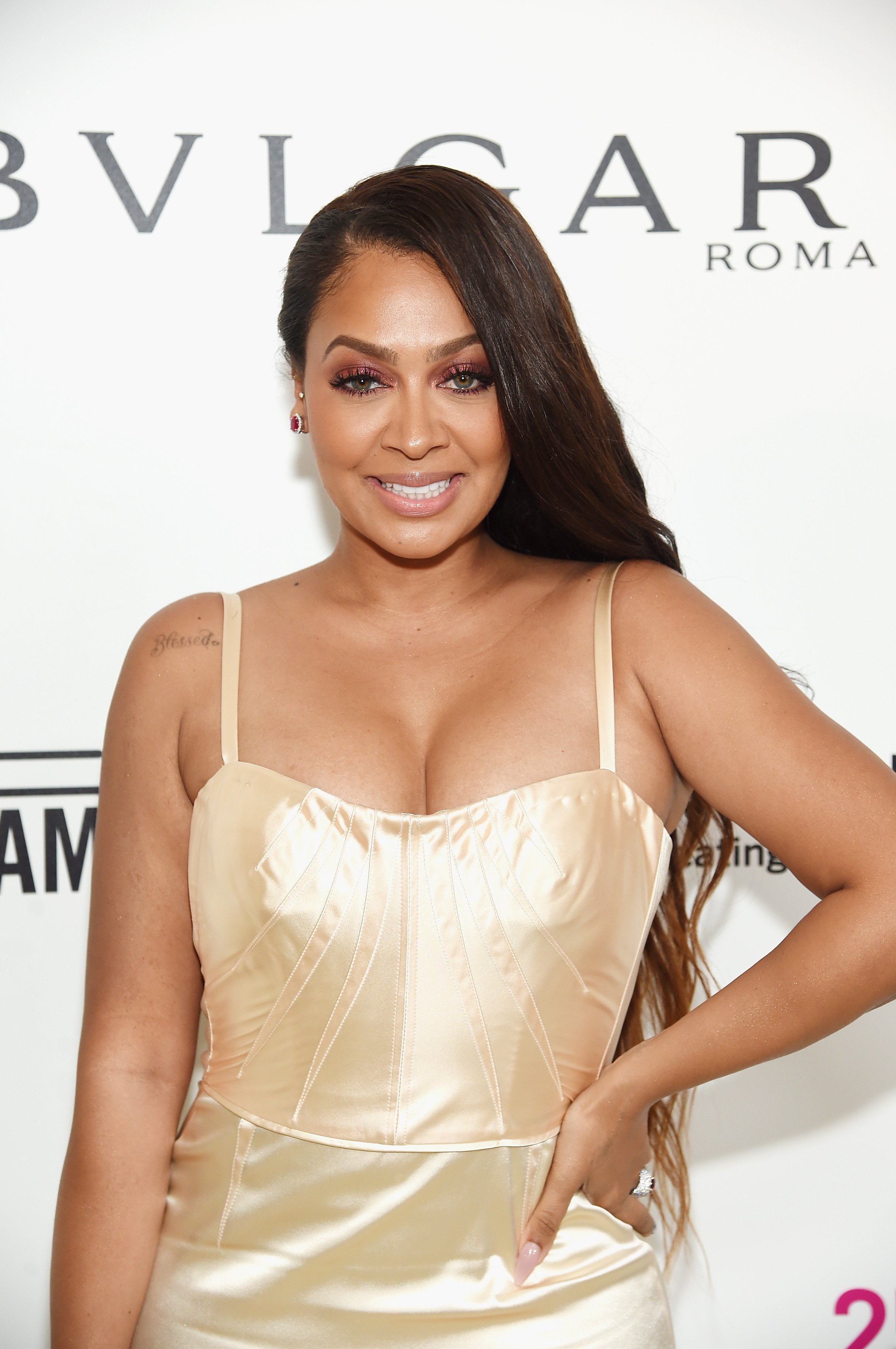 The TV personality was clad in a lovely white fur coat, matching white jeans, and a classy pair of knee-high boots with stones, cut-outs, and killer heels. Her luscious red hair was styled to the side and it cascaded down her front in straight waves. 
Her face was simply but perfectly made up, and she had her hand under her chin as she casually posed for the camera in front of a wall of graffiti. Beneath the post was the caption:
"Cold outside ❄️ "
Seeing the post, it is easy to remember when La La debuted the deep burgundy winter hair earlier this month. The sultry new look made waves as fans could not get enough of it. 
The wig was created by Atlanta-based hairstylist Jasmine Dior, and it was perfectly laid on the star's scalp, adding it to one of her praiseworthy looks. It has been described to be reminiscent of the famed fictional character Jessica Rabbit, who wears the same hair color. 
La La called the Bryants her family and revealed that she would always have their best interests at heart. 
It also goes without notice that the mother of one has had quite an interesting, love-filled Christmas holiday. A few days ago, she revealed that she and her son Kiyan gifted her husband, Carmelo Anthony, a surprise present. 
She explained that the idea came from the 13-year-old boy whose plan was to surprise Carmelo with a pendant of himself on a chain. It featured a sweet message to the basketball star and was made by Mazza New York with the cost between $20-25K.
La La has also not kept herself out of the news as she showed up on the socialite Kim Kardashian's Instagram page earlier this month. It was a selfie of her and the 41-year-old during a fun sleepover. 
This is, however, not the first time the pair have been seen together as they are very close friends. It was revealed that La La sees Kardashian as more than just a best friend, but a sister.
The television star is also close friends with Vanessa Bryant and they both share an unbreakable bond. In an interview, La La called the Bryants her family and revealed that she would always have their best interests at heart. 
She added that she would continue to make sure they are happy, smiling, enjoying life, and just being great people. Surely, after the tragedy that befell the Bryants earlier this year, the love and support would go a long way.