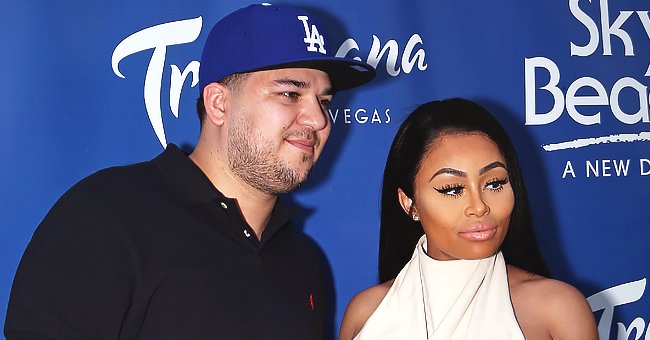 Getty Images
Rob Kardashian & Blac Chyna Reportedly Iron Out Custody Agreement for 4-Year-Old Daughter Dream
Rob Kardashian and his estranged wife, Blac Chyna, have had enough relationship drama to last lifetimes. However, they appear to have found some common ground for their daughter, Dream Kardashian.
Earlier this week, US Magazine reported that reality star Rob Kardashian had reached a custody agreement with his estranged wife, model, and vixen Blac Chyna, over their daughter, Dream Kardashian.
According to the news source, Kardashian and Chyna had initially agreed when they decided to go their separate ways. However, they ended up not following the agreement anyway.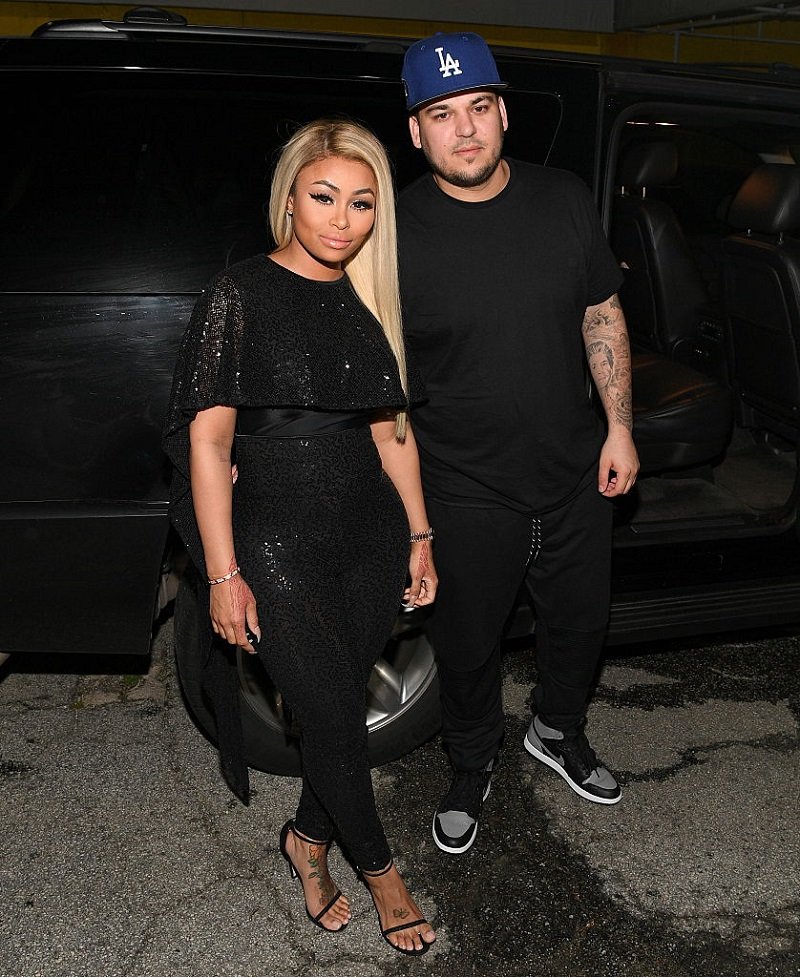 Blac Chyna and Rob Kardashian at Onyx Nightclub on March 27, 2016 in Atlanta, Georgia | Photo: Getty Images
Still, they managed to liaise together with their camps, and they have now reached a consensus. The news source added that they filed legal paperwork for the agreement earlier this month.
As part of the agreement, Kardashian and Chyna will share custody of Dream in alternating weeks. They will also share equal time over vacations. The filing reportedly states:
"Commencing December 2, 2020[...] respondent [Kardashian] shall have custody of the minor child from Wednesday at 10:00 a.m. through Saturday at 10:00 a.m."
The parties have also agreed to stay off drugs or alcohol whenever they are in custody of Dream. The resolution comes following Kardashian's accusations that Chyna had been using drugs while watching Dream.
Chyna denied the allegations, adding that she wanted the court to have a nanny with Kardashian whenever he watched the little girl. It is unclear if the court granted this wish.
After having only dated for ten weeks, Kardashian pulled a surprise and popped the question.
The new ruling notably does not include any requirement for child support. According to the reports, neither of the parties has been on the hook for child support payments, even in the previous agreement.
Kardashian and Chyna have had a rollercoaster relationship, to say the least. While most celebrity relationships do have their fair share of drama, these two take things to a different level.
The relationship between the two started years back, with Chyna posting a picture of herself and Kardashian on her social media. At the time, rumor mills began churning.
Indeed, things started well, with several even noting that Kardashian had begun adopting a healthier lifestyle after he started dating the model.
After having only dated for ten weeks, Kardashian pulled a surprise and popped the question. Per reports, the reality star asked Chyna to be his bride with a seven-karat diamond ring.
The couple continued blitzing through milestones, announcing that they were expecting a baby a month after their engagement. Of course, that baby turned out to be little Dream.
Things eventually hit a bump last year, with the pair calling their engagement off and engaging in a custody battle. There is little hope for a reunion at this point, although, given these two, anything can happen.
Please fill in your e-mail so we can share with you our top stories!