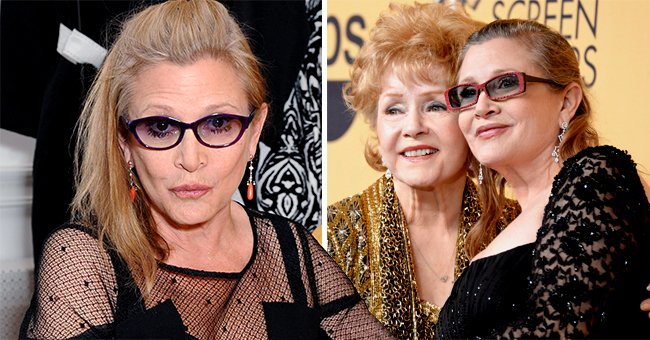 Getty Images
Carrie Fisher & Mom Debbie Reynolds Experienced Highs & Lows — inside Their Close Relationship

Carrie Fisher and her mother, Debbie Reynolds had a tumultuous relationship plagued by divorce, feelings of abandonment, mental illness, and drug addiction. Through the highs and lows, their bond remained unbreakable.
Carrie Fisher Debbie Reynolds spent decades as the famous Hollywood mother-daughter duo. Even though their relationship endured highs and lows, their deaths, separated by just 24 hours, would symbolize how they couldn't be without each other.
Feelings of abandonment began for Fisher when her father, singer, Eddie Fischer, left Reynolds - who attained fame in 1955's "Singing In The Rain" - for Elizabeth Taylor at the age of two. Up until that point, the pair was known as the perfect couple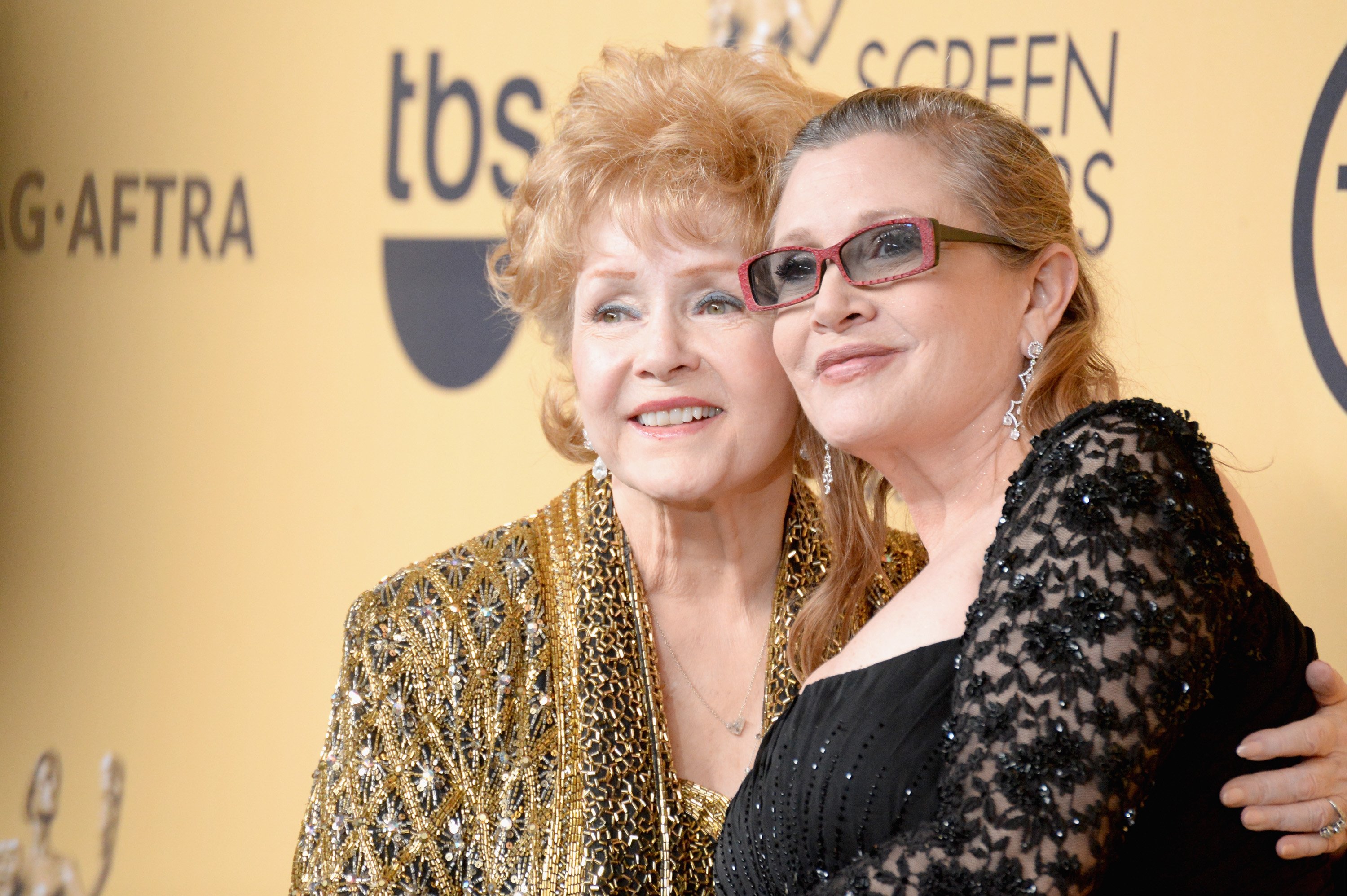 Carrie Fisher and Debbie Reynolds at the 21st Annual Screen Actors Guild Awards in Los Angeles, 25 January, 2015. | Photo: Getty Images
Reynolds and Fisher's relationship would take strain following her second marriage to Harry Karl. After bankrupting Reynolds, the marriage ended in divorce in 1973.
Fisher also struggled growing up with a famous mother. She resented the fact that she worked hard, that her time was occupied by fans, and admitted to hating having to share Reynolds with the world. Speaking to Oprah Winfrey, she said:
"I wanted my own life. Her life was crazy at that time, and I was in it."
Craving to spend more time with their mother, Fisher and her brother, Todd, would spend countless hours watching Reynolds getting dressed and putting on her make-up to head out for work.
Over weekends, Reynolds slept a lot due to exhaustion. Fisher slept on the floor next to her bed, with Todd occupying the couch near the window. Come morning time, the siblings would tiptoe out of the bedroom so as not to wake their mom.
The demise of the duo was a tragic series of events, which began when Fisher suffered a heart attack on December 23, 2016.
Another hurdle the mother and daughter overcame was Fisher's mental illness and drug addiction. Fisher struggled accepting help from Reynolds, admitting not wanting to be Reynold's daughter, let alone being around her at the time.
She was diagnosed with Bipolar disorder at the age of 24 but lived in denial of it for 5 years. At the age of 40, Fisher checked herself into a psychiatric hospital after suffering a mental breakdown. She said of the incident:
"I wrote with my left hand the word 'shame'. It was something you would be ashamed of to lose control to that extent."
The demise of the duo was a tragic series of events, which began when Fisher suffered a heart attack on December 23, 2016, flying to L.A. Reynolds had shared that Fisher was stable on Facebook on Christmas Day. She died aged 60 two days later.
According to Todd, Reynolds woke up the following morning declaring her sadness at having lost Fisher, telling Todd she wanted to be with her child. 15 minutes later, she suffered a stroke and died at Cedar Sinai Hospital. She was 84.
Todd would later follow in his mother and sister's footsteps penning a book titled: "My Girls: A Lifetime with Carrie and Debbie." Here he outlined how the pair would go for long periods of time without speaking to each other.
Fisher added that Reynolds had never wanted to outlive her children. And even though losing them at the same time was devasting for him, he would later describe their departure together as a wonderful thing.
Please fill in your e-mail so we can share with you our top stories!