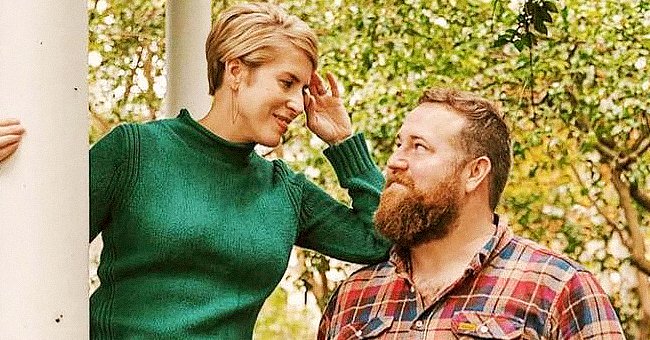 instagram.com/erinapier
Erin Napier Teases about New Season of 'Home Town' in This Adorable Photo with Her Husband Ben
Erin Napier teased fans about the upcoming premiere of season 5 of "Home Town" with a heartwarming photo of her and her husband Ben Napier doting on each other outdoors.
It had been about six months since fans last caught up with HGTV's "Home Town," and now the wait is almost over. Yesterday, Erin Napier took to Instagram to tease them about the upcoming premiere of season 5 but not without warming hearts.
The reality star made fans jealous with a heart-melting image that featured her husband of 12 years, Ben. The lovebirds were seen outdoors on the porch of their home sweetly looking into each other's eyes.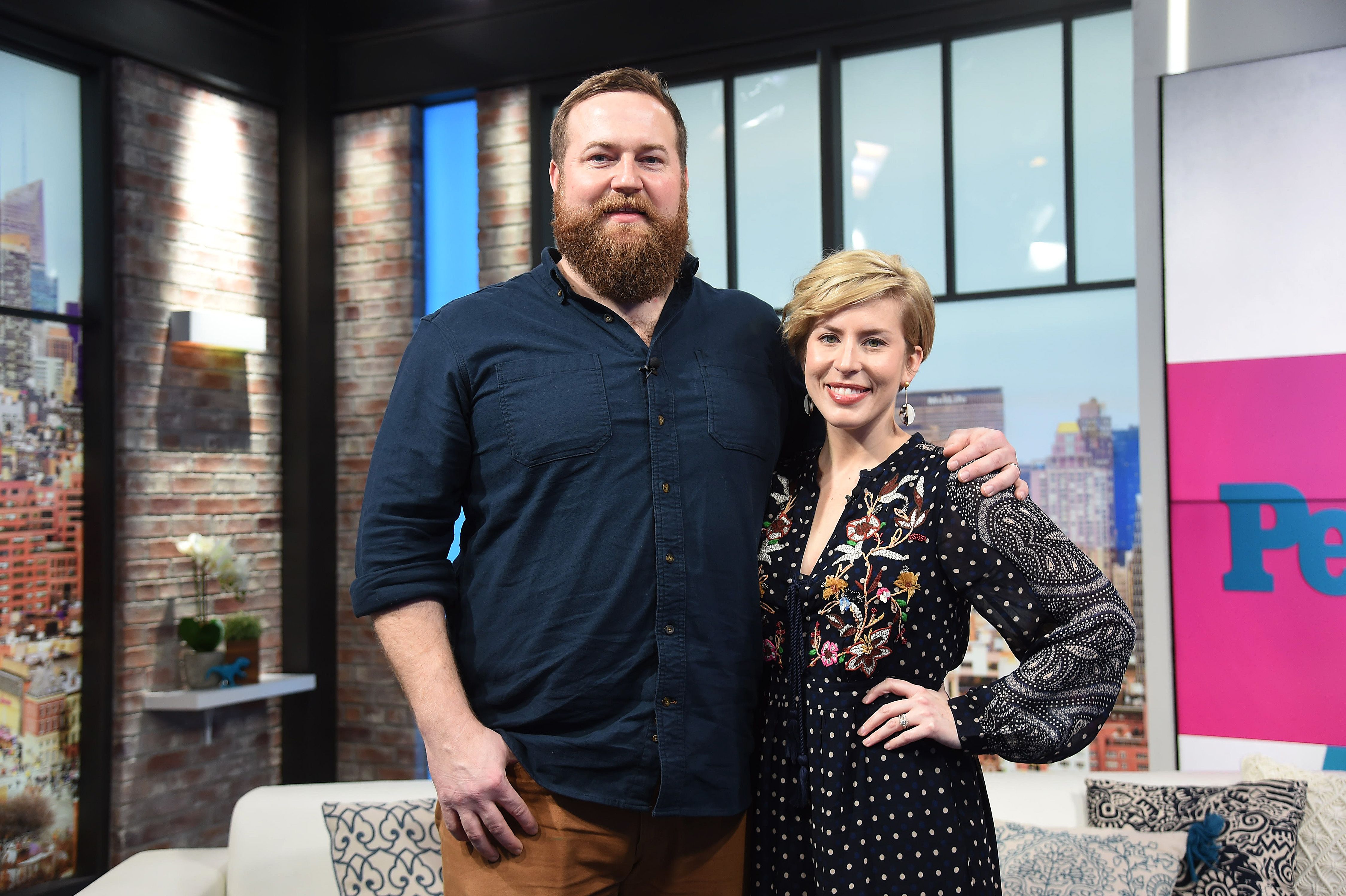 "Home Town" stars Ben Napier and Erin Napier at People Now on January 08, 2020 | Photo: Getty Images
Erin looked dashing in a simple green sweater paired with wide-legged denim and brown open-toe heels. She held onto a pillar with one hand while the other rested firmly on her man's shoulder while grazing her forehead.
Ben, on the other hand, settled for a casual ensemble of brown-colored outfits. He rocked a pair of chinos with a patterned button-down shirt and loafers. He rested his hand protectively on the nape of his wife's back and smiled at her.
In the accompanying caption, Erin explained that it was six days until the season premiere before explaining the sentiment she and her husband had towards the episode. She wrote:
"The premiere episode is close to our hearts as we help a dear friend who found love after loss and their two families become one."
In the comments section, fans expressed their excitement about the upcoming season while others gushed about how beautiful the couple looked. Since "Home Town" debuted in January 2016, Erin and Ben have been in the spotlight
Their deep love for their daughter has been evident in the several times the duo has boldly clapped back at trolls.
They have established themselves as superb home renovators. However, the recognition that comes with the show hasn't stopped them from knowing where their true priority lies. The couple is proud parents of a 3-year-old daughter, Helen.
They never fail to show the world that she is their utmost priority In an interview with People Magazine, Erin revealed that she and Ben have had to turn down opportunities that might make them miss out on creating wonderful memories with Helen.
The 35-year-old mentioned that they have a rule whenever speaking engagements or projects are presented to them. If the event doesn't last up to two nights, they agree to participate.
However, if it does, they present the client with a bill that caters to their nanny and Helen joining them for the trip. Their deep love for their daughter has been evident in the several times the duo has boldly clapped back at trolls.
Earlier this month, Erin clapped back at a troll after mean comments were made under a photo that showed the back of Helen's hair. When Erin isn't defending her daughter, she is standing up for women all over the world.
In a recent interview, the homemaker opened up about her perspective on women's reproductive situation. She shared that people asking women if they are pregnant or speculating about their bodies is wrong as the topic is often a delicate one.
Please fill in your e-mail so we can share with you our top stories!