Michelle Obama Posts a Heartwarming Photo of Her 2 Dogs Bo and Sunny at Christmas
Former FLOTUS Michelle Obama showed off her two dogs on social media, sending out good tidings to everyone in celebration of the holidays.
Barack Obama's wife, Michelle Obama, showed off the family's dogs, Bo and Sunny, in a recent Instagram picture to commemorate the Christmas festivities. The former FLOTUS accompanied the cute pics with a heartfelt message of good tidings, which read:
"Wishing you light, love, and wonder during this holiday season. May the coming year bring us all joy and peace."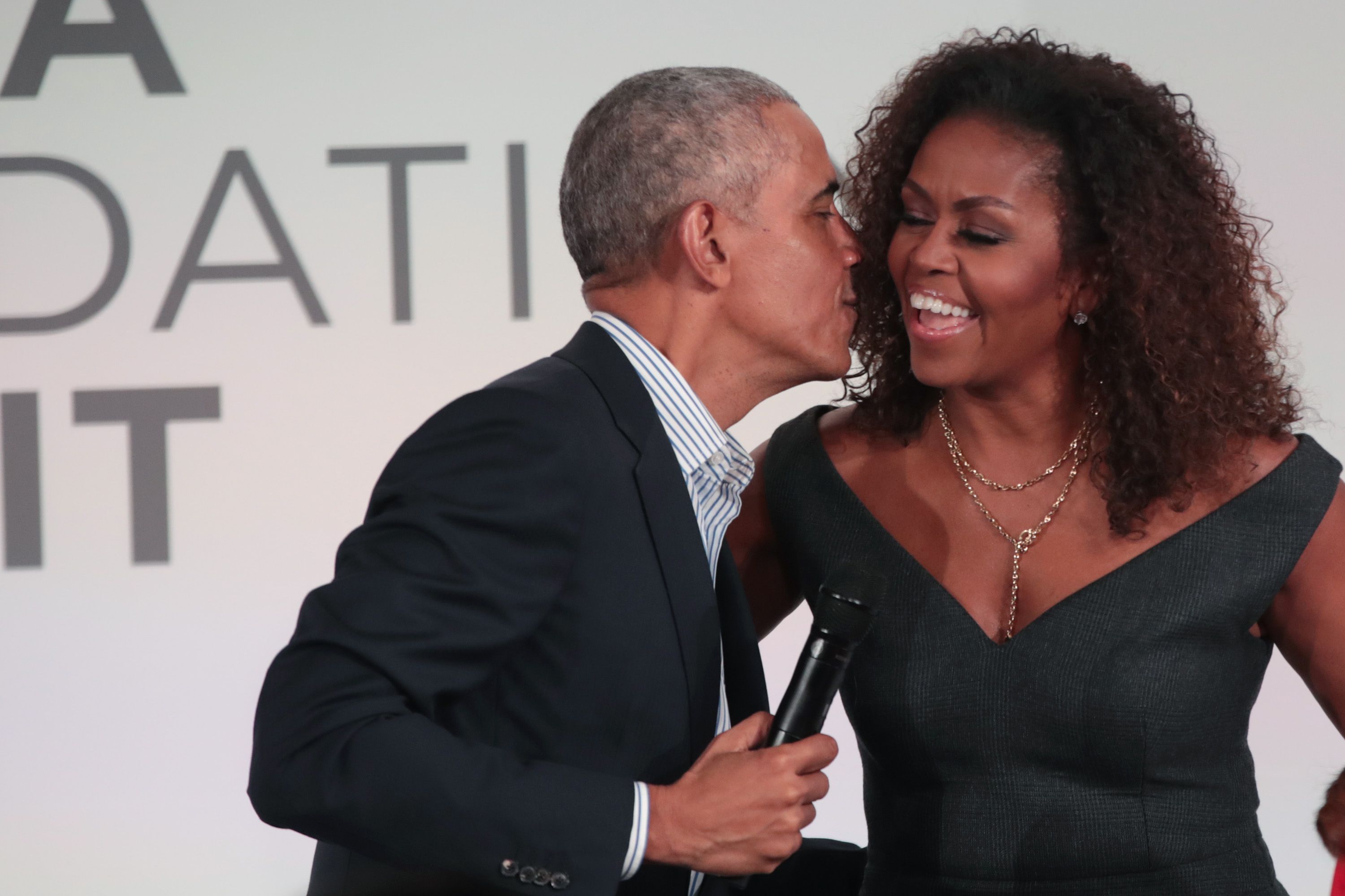 Fans couldn't get enough of the dogs' cuteness and flooded the comment section with odes to the two former first puppies while extending Christmas wishes to the Obamas. One fan wrote:
"Wishing you and yours a very Merry Christmas! Love the pictures of the dogs who are obviously ready for the holiday to begin."
The photo featured the iconic canines, looking excited as they lounged in front of a glamorously-decorated Christmas tree. Both pups appeared adorable in their Christmas costumes, giving off the holiday vibes. 
While Bo lay on his stomach wearing a red-striped hat that sported a furry ball at the tip, Sunny assumed a sitting position, rocking her white Santa's hat.
The two pups have lived out their best lives in the full glare of the public.
The furry canines have been a part of the Obama household since their days in the White House. Bo joined the family in 2009 as a gift from Senator Edward Kennedy to Michelle and Barack's daughters, Sasha and Malia.
Four years later, the former first family adopted Sunny, who, like Bo, could easily pass for a massive ball of fur, all the better to cuddle with.
Since becoming part of the family, the two pups have lived out their best lives in the full glare of the public, thanks to countless pictures flooding the media.
And the Obamas never shy away from proclaiming their love for the furry creatures who have won hearts over the years with their loads of cuteness.
This is not the first time the former first lady of the United States would share photos of her "balls of fur" to mark a national event.
Last year, Michelle shared a string of pictures featuring the two canines at their best, in commemoration of the annual National Dogs Day on August 26.
The event received a large turn-up as dog owners took to various platforms to celebrate their pets. The mother-of-two fronted the affair, taking to Instagram to reaffirm her love for the two pups. With the love of four renowned figures, Bow and Sunny must be the luckiest pets in the world.