Country Star Martina Mcbride Has Gorgeous 103-Year-Old Nashville Mansion — Glimpse in Her Home
Country music singer Martina McBride lives in an over-100-year-old mansion in Nashville, and thanks to her Instagram posts, we can take a look at some of its features.
Martina McBride and her longtime husband, John McBride, bought the 13,000-square-foot property in 2000. Since the house was built in 1917, they've probably done some remodeling work over the years.
The place, located five miles from downtown Music City, has a neoclassical style, six bedrooms, and many other areas to relax or have fun, depending on Martina's mood.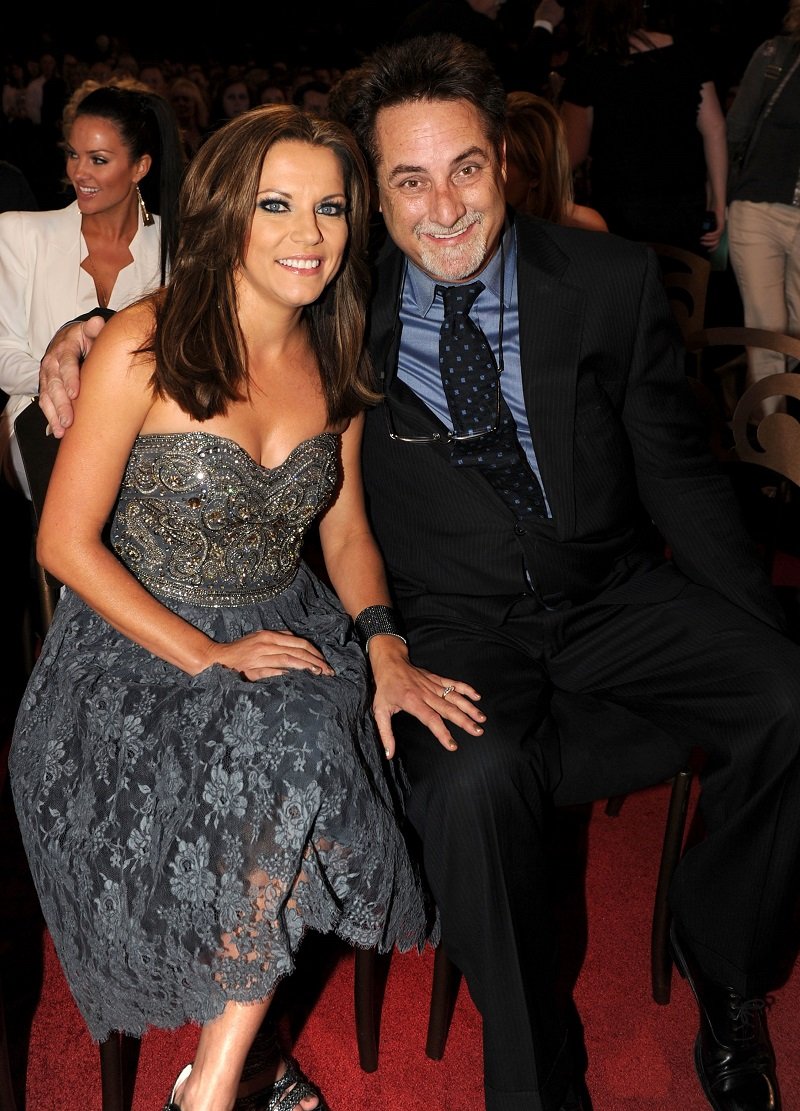 MARTINA MCBRIDE'S MANSION
According to the singer, she knew that her family needed to live in their mansion as soon as she looked at it for the first time as it felt like someone was giving her a "warm hug."
Speaking of remodeling, Martina and John actually "gutted" the property entirely. The singer revealed that she had a new thing to work on every time she came back from the road.
She found inspiration in Rozanne Jackson, an interior designer and owner of an antiques and luxury furniture store in Franklin, Tennessee, called The Iron Gate.
Martina even said that, before remodeling and hanging the painting of a saint, her home had "spirits" in it. She explained that the saint watches over the house and the spirits "seem to be gone."
That's probably Martina's three daughters' go-to place to hang out during hot summer days.
While Martina owns a pretty big place with many rooms to be in, she likes spending time in her kitchen and living room as she loves cooking for her husband and daughters.
Thanks to the many photos that the singer has shared online, we can look at some areas of her property. One of them is the family room, which gives a cozy vibe due to the oak hardwood floors.
BIG AND COMFY ROOMS
Apart from that, the brown-patterned rug, linen couches, and gorgeous décor make the room look very comfortable to be in. As per the kitchen, we totally understand why she spends so much time there.
It features a big and beautiful marble island, bright white cabinets, two-toned countertops, and plenty of space to move around if the whole family wants to join in cooking dinner.
Martina and John's mansion, which included a coffee station with a big collection of mugs, has arched hallways and moldings throughout the home, as well as stunning antique ceiling lights.
The backyard is striking, too. It has a big swimming pool with a waterfall that's probably Martina's three daughters' go-to place to hang out during hot summer days.
Now that we mentioned Martina and John's children, they share three daughters, Delaney, Emma, and Ava. Delaney, born in 1994, graduated from high school in 2012 and is a massage therapist.
Born in 1998, Emma lived in Los Angeles for a few years but moved to New York City to pursue a career as an actress. Ava, the youngest, was born in 2005, and she's probably the one who's enjoying the mansion the most!