Orianne Cevey Lives in Phil Collins' Mansion with Her New Husband — Who Is His Ex-wife?
Iconic singer Phil Collins is currently locked in a bitter legal battle with his third ex-wife Orianne Cevey, who is living in the singer's mansion with her new husband, Thomas Bates.
Throughout his solo career, Phil Collins has serenaded his fans with some timeless love songs, including "In the Air Tonight," "Against All Odds (Take a Look at Me Now)," "One More Night," "A Groovy Kind of Love," and "Another Day in Paradise."
Sadly, his personality has not always mirrored the best of his music. Collins is a confessed romantic, but his deep understanding of love could not save his three marriages, which ended in expensive divorces.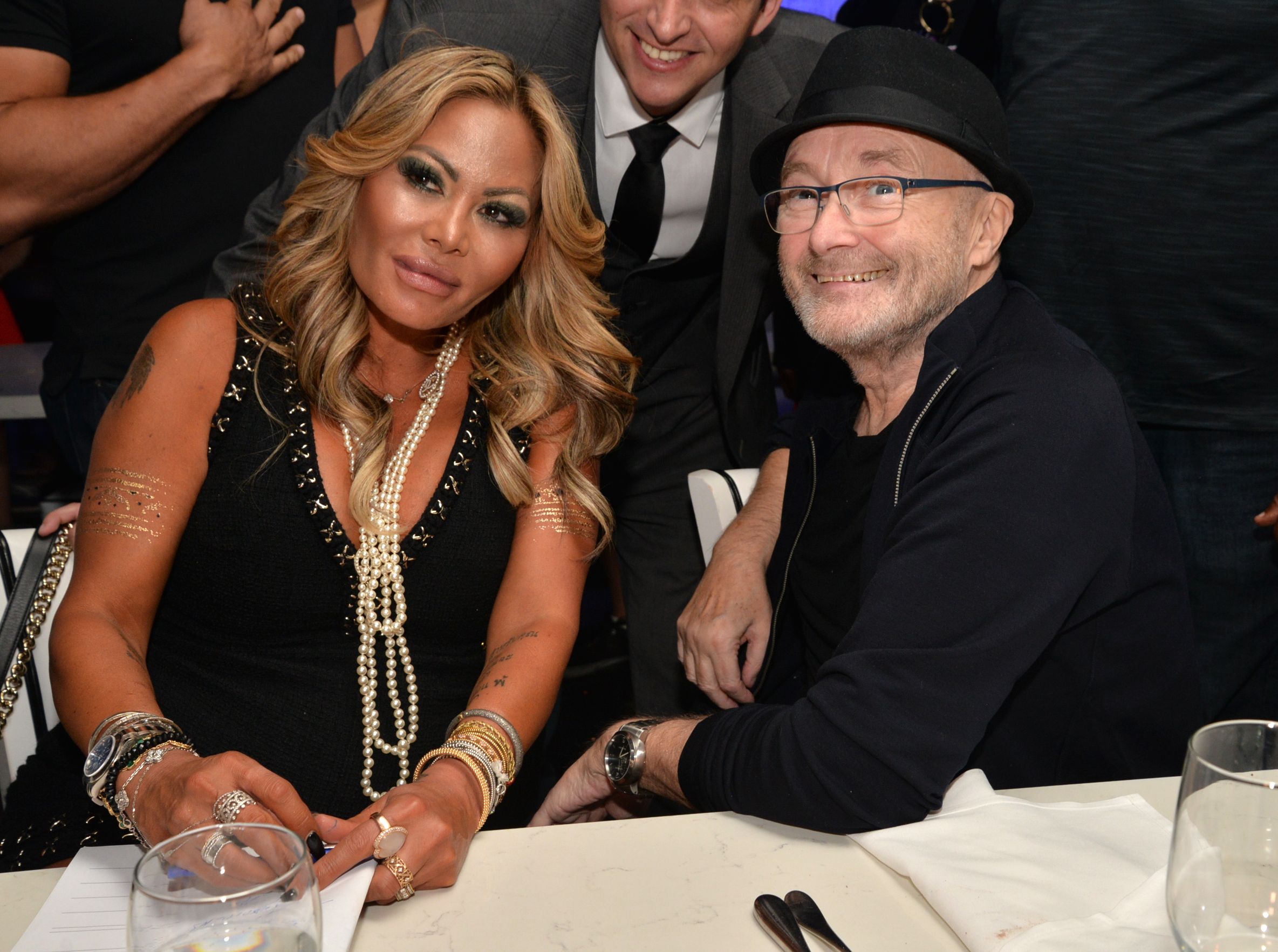 From 1975 to 1980, Collins was married to Andrea Bertorelli. The two share two children, daughter Joely and son Simon. In 1984, the singer got married for the second time to Jill Tavelman, and they have one daughter, actress Lily Collins. 
The marriage ended in 1998 with a hefty settlement. More recently, Collins has been locked in a legal dispute with his third ex-wife, Oriannne Cevey, who secretly married her younger lover behind Collins' back. 
PHIL COLLINS' THIRD EX-WIFE
Orianne Cevey was born and raised in Nyon, Switzerland, by her Swiss father and Thai mother. She is a master's degree holder in International Management, and she kicked off her career as the marketing and communication manager for a capital venture company.
After working in the private sector for some time, Cevey founded her own events and communications company O-Com SA, in 1994.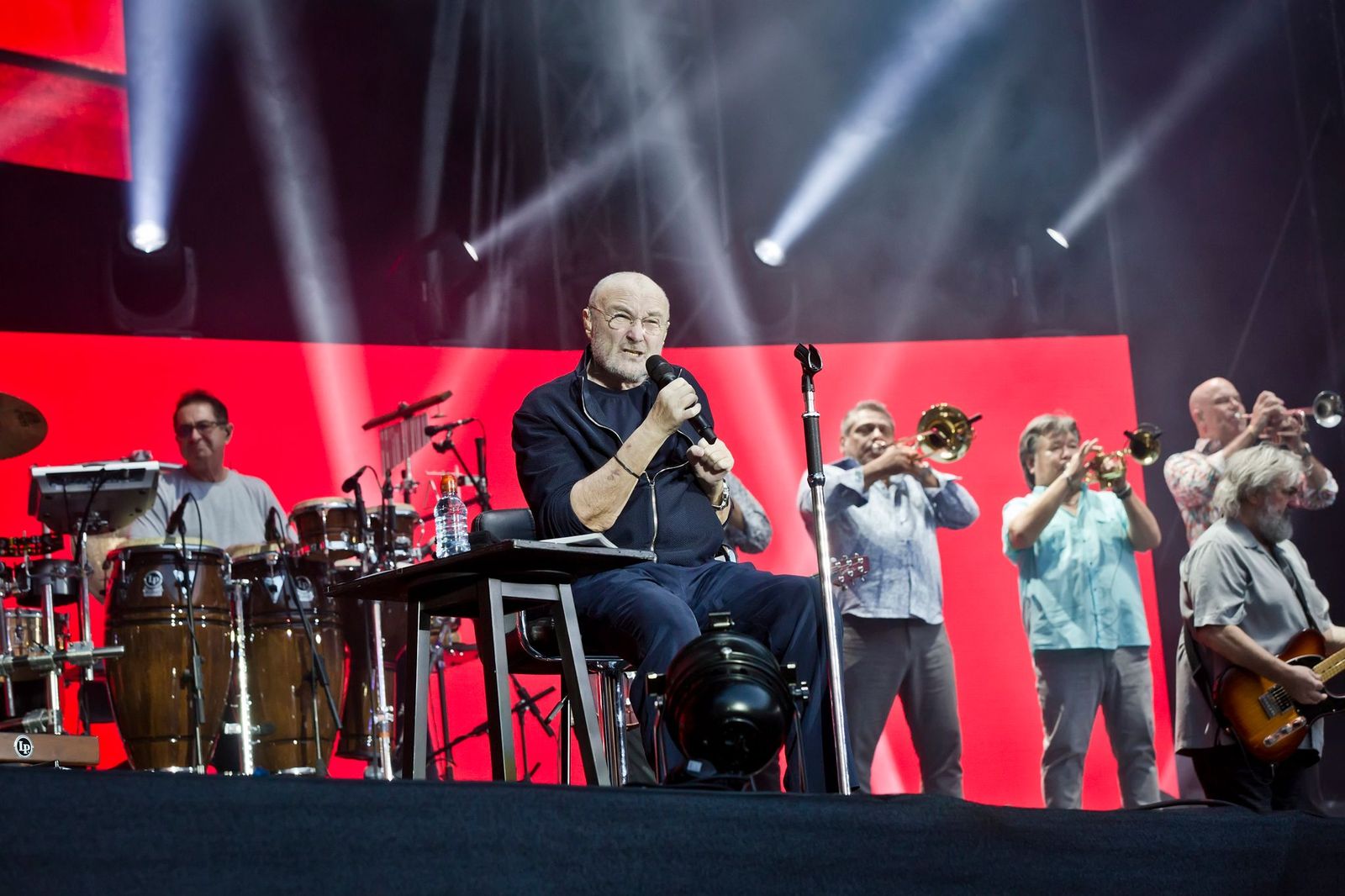 Cevey founded the Little Dreams Foundation alongside her then-husband in 2000, after getting married to the singer the previous year. The foundation helps kids with limited financial resources fulfill their dreams in sports, arts, and music.
After Collins got wind of the secret marriage, he tried to get Cevey evicted from the Florida mansion he owns.
After collaborating with prestigious houses Van Cleef & Arpels and Cartier to create beautiful pieces of jewelry over the years, Cevey finally activated her passion for design when she floated her own brand OC Jewellery in 2007.
Cevey's handmade pieces are made in Switzerland and Italy from 18-karat gold, and her studies from various trips abroad inspire the designs. Since she launched the company, it has expanded to other cities in France and the United States.
Despite her laudable works in philanthropy and her thriving jewelry business, Orianne Cevey is best known for her marriage to legendary musician Phil Collins. 
CEVEY'S MARRIAGE TO PHIL COLLINS
Orianne Cevey and Phil Collins have endured a complicated on-and-off relationship, which has played out in the full glare of the public for the better part of the last two decades.
The couple met during Collins' 1994 tour of Switzerland, in which Cevey worked as his translator. Despite the 23-year age gap between the two, they got engaged in 1997 and tied the knot two years later.
Collins and Cevey welcomed their first child, son Nicholas Grev Austin in April 2001. Following his son's birth, the iconic singer took a break from world tours in 2002 to be with his family.
On December 1, 2004, the couple welcomed their second son, Matthew Thomas Clemente. Things began to fall apart for the couple after Cevey suffered postnatal depression. 
In 2006, the couple eventually filed for divorce citing irreconcilable differences, and it was finalized two years later after Collins paid her a whopping $46 million settlement.
During her divorce proceedings with Phil Collins, Orianne Cevey started a relationship with Charles Fouad Mejjati, an investment banker. The two later got married in 2008 and welcomed a child together, Andrea Ryan Kylian, in 2011.
COLLINS AND CEVEY REKINDLE LOVE
After their divorce, Collins and Cevey remained close, and the jewelry designer famously claimed her ex-husband was still her "best friend," even though they had both moved on with new partners.
In 2014, things took a dramatic turn after a devastating back injury that left Orianne Cevey paralyzed helped them to rekindle their love.
At the time, Cevey's marriage to Mejjati was already going through a rough patch, and Collins came through big time for her — helping her to get through difficult months of rehabilitation.
By 2016, Cevey and Collins had gotten back together, leading to the demise of her marriage to Mejjati. The "Another Day in Paradise" singer also dumped his girlfriend of 10 years, Dana Tyler, to reunite with his ex-wife.
At the time, the two expressed their happiness at the reconciliation, but the famous singer quickly played down rumors of an imminent remarriage. He said:
"I don't feel the need to do that. I have said that I won't but I haven't thought about it, frankly. So it's not on my radar. It's on my wish list to be happy."
Unfortunately, their reunion was short-lived, and the estranged couple is now locked in a messy legal battle following Cevey's secret marriage to her younger lover back in August.
CEVEY AND COLLINS' SCANDALOUS SPLIT
Things looked to be going fine with Orianne Cevey and Phil Collins until news broke that the mother of three had secretly gotten married to Thomas Bates behind Collins' back in August.
According to reports, Cevey told Collins she was going on a business trip to Las Vegas in August, but instead got married to her secret lover, Bates.
Cevey and Bates got married at the famous Graceland Wedding Chapel in Las Vegas, and Elvis impersonator Reverend Brendan Duffy officiated the intimate 20-minute ceremony.
After Collins got wind of the secret marriage, he tried to get Cevey evicted from the Florida mansion he owns, but she refused. The 69-year-old singer then launched an eviction lawsuit against his ex-wife in October.
In response to Collins' lawsuit, Cevey launched a verbal assault on the singer, making several disparaging allegations about the "Another Day in Paradise" singer's personal life.
Aside from her spurious claims, Cevey, through her attorneys, has insisted that she owns half of the Florida mansion, and she has also demanded that they revise their 2008 divorce settlement.
Phil Collins', Orianne Cevey's belongings in Miami home to be inventoried https://t.co/t1syHaP6Ks pic.twitter.com/sEsmTSySvq

— Page Six (@PageSix) October 20, 2020
The estranged couple will continue their court proceeding next month. However, she is currently enjoying the luxurious mansion with her new husband. 
Bates was recently spotted shirtless, taking a stroll around the property. Besides the fact that Bates is an aspiring musician and dog lover, not much is known about Orianne Cevey's new husband.
As things stand, no one knows what to expect next from the unfolding drama between the estranged couple. But it would not be wise to bet against them resolving their conflict and getting back together.