Miley Cyrus Is Going to Be an Aunt as Brother Braison Announces He Is Expecting His 1st Child
Miley Cyrus can't wait to embrace her new role as an aunt in the Cyrus family, as her brother Braison and his wife, Stella, are expecting their first child together.
Braison Cyrus excitedly announced that he is going to be a dad on Monday, and his younger sister, Miley Cyrus, can't wait to become an aunt as she quickly commented on the happy news.
Miley and Braison are a part of the big blended musical Cyrus family, and it will become another male member strong when Braison and Stella officially welcome their son.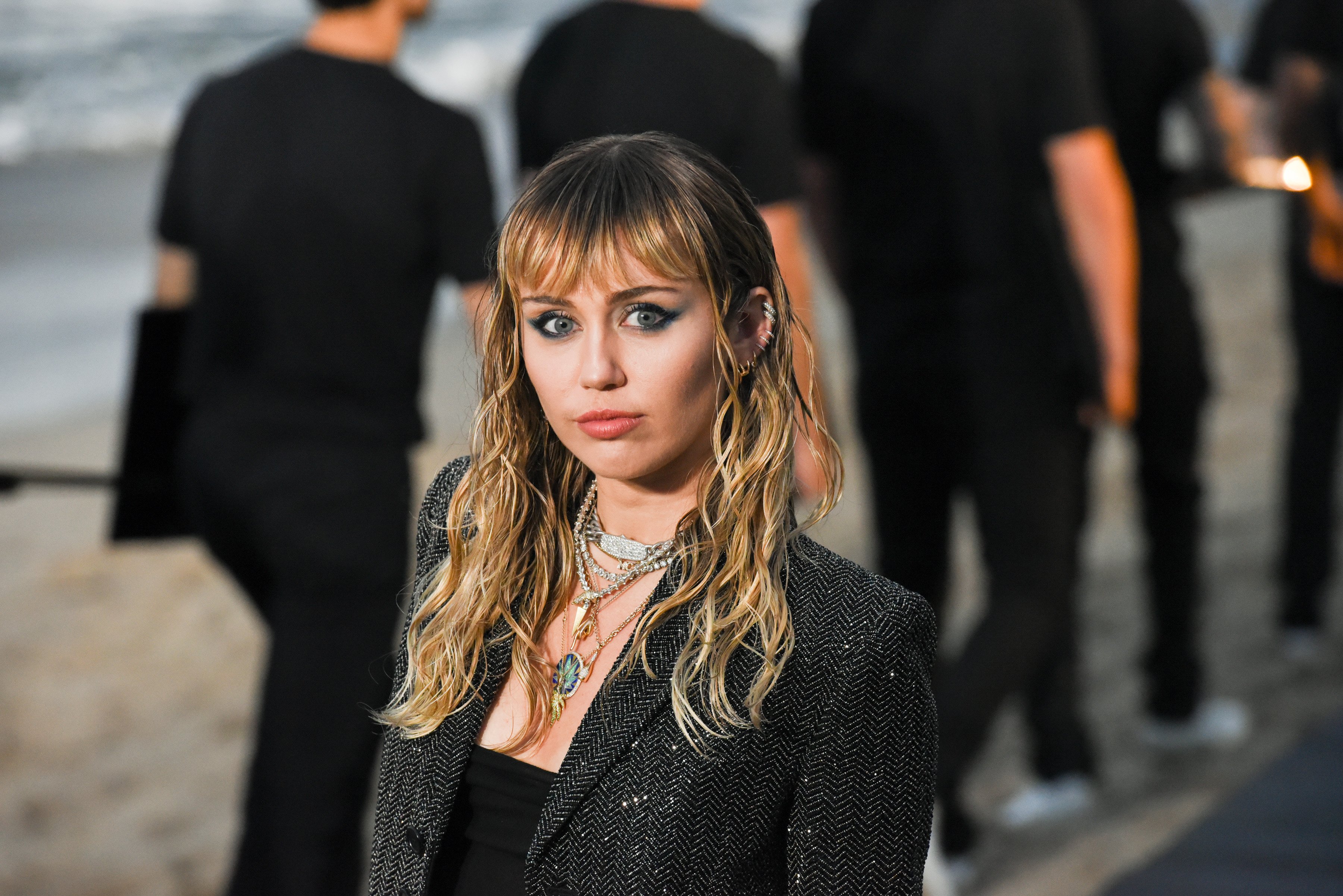 THE BLENDED FAMILY
The Cyrus family is already beaming with male members. Family patriarch Billy Ray Cyrus married Tish in 1993, and both had children from previous relationships.
Billy shares his son, Christopher, with his ex Kristin Luckey, while Tish has two children from a former relationship, Trace, and Brandi, who Billy both adopted as toddlers.
Together, Billy and Tish also have three children, Noah, the youngest, then Miley, and Braison to make up a total of six children in the family. 
EMBRACING HER NEW ROLE
Excited to share news of the new development in their lives, Braison posted a picture taken alongside Stella as they both smiled at the camera while he held up sonogram pictures taken of their son.
Focusing on what she can control instead of what she can't helped Miley to move forward and stay active.
"Extremely blessed and grateful to say that @stellamcyrus and I are expecting our first child. This is our son, and he's due in June. Love this little dude so much already," Braison gushed.
Before long, 28-year-old Miley, who split from Liam Hemsworth last year, shared her happy feelings in the comment section, as she replied:

BEGINNINGS AND ENDINGS
The "Wrecking Ball" singer's excitement came on the heels of her chat with Howard Stern on his SiriusXM radio show earlier this month, wherein she spoke about her tribulations over the last two years.
While the 2018 Woolsey Fire caused Miley to lose sentimentally valued items, it also led to the impromptu wedding with Liam Hemsworth, whom she's known for many years.
However, the rush into marriage set in motion the end of their romance, which came evident by the summer of 2019, when they went on separate vacations. 
MOVING FORWARD
In August 2019, the couple announced their split and filed for divorce, but she since embraced a perspective that helped her through the initial heartbreak.
Focusing on what she can control instead of what she can't helped Miley to move forward and stay active, so she didn't spend "too much time" crying over spilled milk.
But Miley Cyrus did spend time on a trip down memory lane when she turned 28 last month. Taking to social media, the singer took her fans on a quick tour through her childhood with a compilation clip.
Around the same time, Miley reached two weeks of sobriety again after an initial slip that ended her previous six months of going without any alcohol.