Serena Williams' Fans Speculate She's Pregnant after Posing with Her Family in This Tight Dress
Fans were left wondering if Serena Williams is pregnant after her husband, Alexis Ohanian, shared their family pictures on his Instagram page.
Serena Williams' husband, Alexis Ohanian, took to his Instagram page to share pictures of himself, his wife and their daughter, Olympia, on Tuesday.
The doting father and loving husband shared three pictures that showed him and Williams posing with Olympia outside of their house and in front of a red luxury car.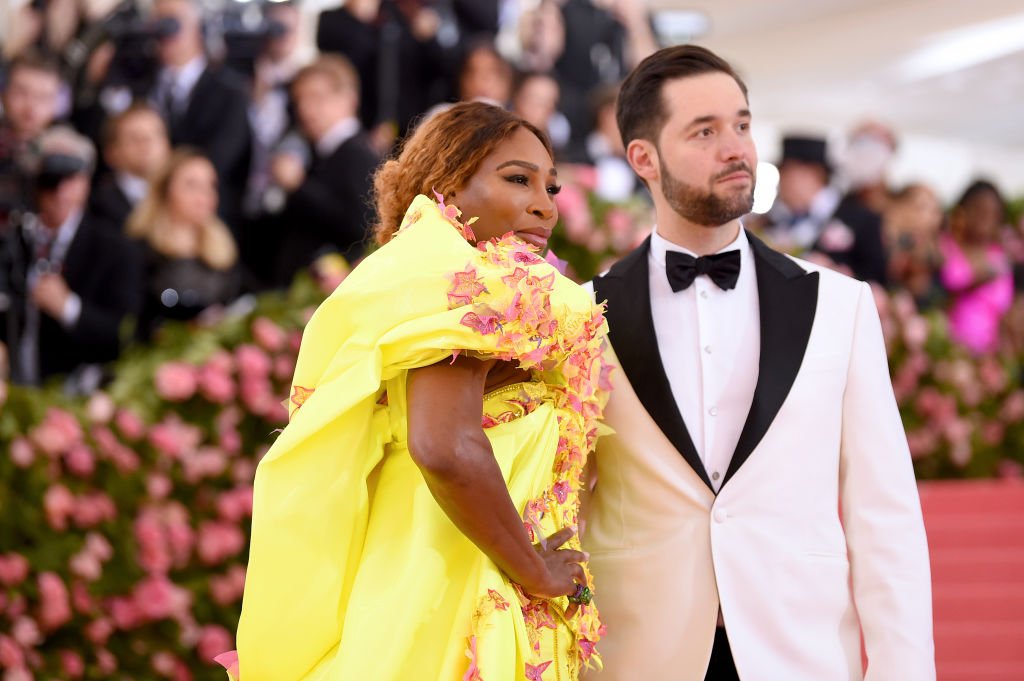 In the adorable image, Ohanian wore a gray suit jacket over a dark gray T-shirt and matched it with dark-colored pants and black sneakers. Williams wore a tight gray mini dress and heels.
Their adorable daughter Olympia wore a white dress and she looked excited posing for the snapshots with her parents. Ohanian captioned the post: 
"Business Dad life never stops. Though sometimes it pauses for a family photo. Trying to do the best I can for these two."
Some of Ohanian's fans noticed Williams' dress in the pictures and began speculating whether she is pregnant due to what they felt was a baby bump in her stomach area.
One fan called the family beautiful and asked if they were expecting a second child. Another fan who replied to the first fan said they also noticed Williams' curves, adding that her hip area showed bumpage.
Besides having a beautiful family and a successful tennis career, Williams is also making waves in other spheres.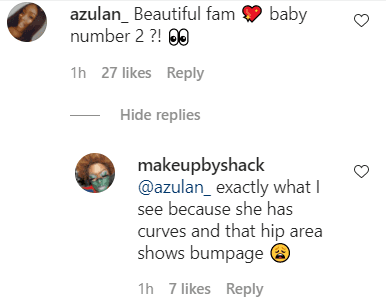 Another person said they felt Olympia's leg was too perfectly placed in the snapshots and asked Ohanian for more details on his wife's possible pregnancy.
Another agreed with the fan, noting that Williams might have been using her daughter's leg to hide her baby bump. One said a second child would wear Williams' body out and might end her tennis career.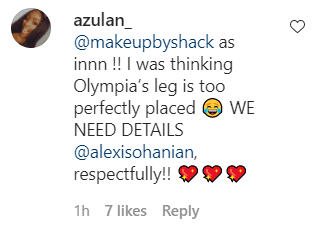 Ohanian's post once more emphasized his dedication to his wife and their daughter. In a chat with CNN in August, the entrepreneur said he is determined to do his best for Williams and Olympia.
Williams enjoys a close bond with Olympia, who is slowly walking into her mother's shoes. In October, she revealed she had signed her daughter up for tennis lessons.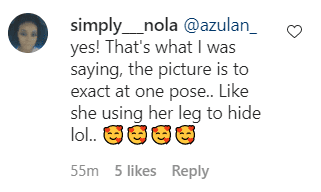 Olympia also cheers her mom on during her tennis games and was present during the last US Open tournament, cheering Williams as she played while battling Sloane Stephens.
Besides having a beautiful family and a successful tennis career, Williams is also making waves in other spheres as she owns a size-inclusive fashion label, Serena, and a venture capital firm. 
In a chat with Vogue, she said tennis is a small play in the whole scheme of things and that the society's narrative that women should not be expected to be future leaders or CEOs needed to change.
Williams continues to make an impact wherever she is, whether as a loving wife and mother, on the tennis court, fashion runway, or the business world. She is indeed a global superstar.