'The Voice' Former Coach Adam Levine Speaks Candidly on Whether He Plans to Return to the Show
Singer Adam Levine left an eyebrow-raising response for his diehard fans about his future in "The Voice." Levine appears to have closed that chapter of his life.
"The Voice" former coach Adam Levine spoke candidly on whether he plans to return to the singing competition. The songwriter's reaction left those who admired him on the show disappointed. 
In his Instastory, one of his fans posed a question to Levine on whether he would return to "The Voice." To which he responded, "No, thank you?" Yikes, talk about a straight-shooter.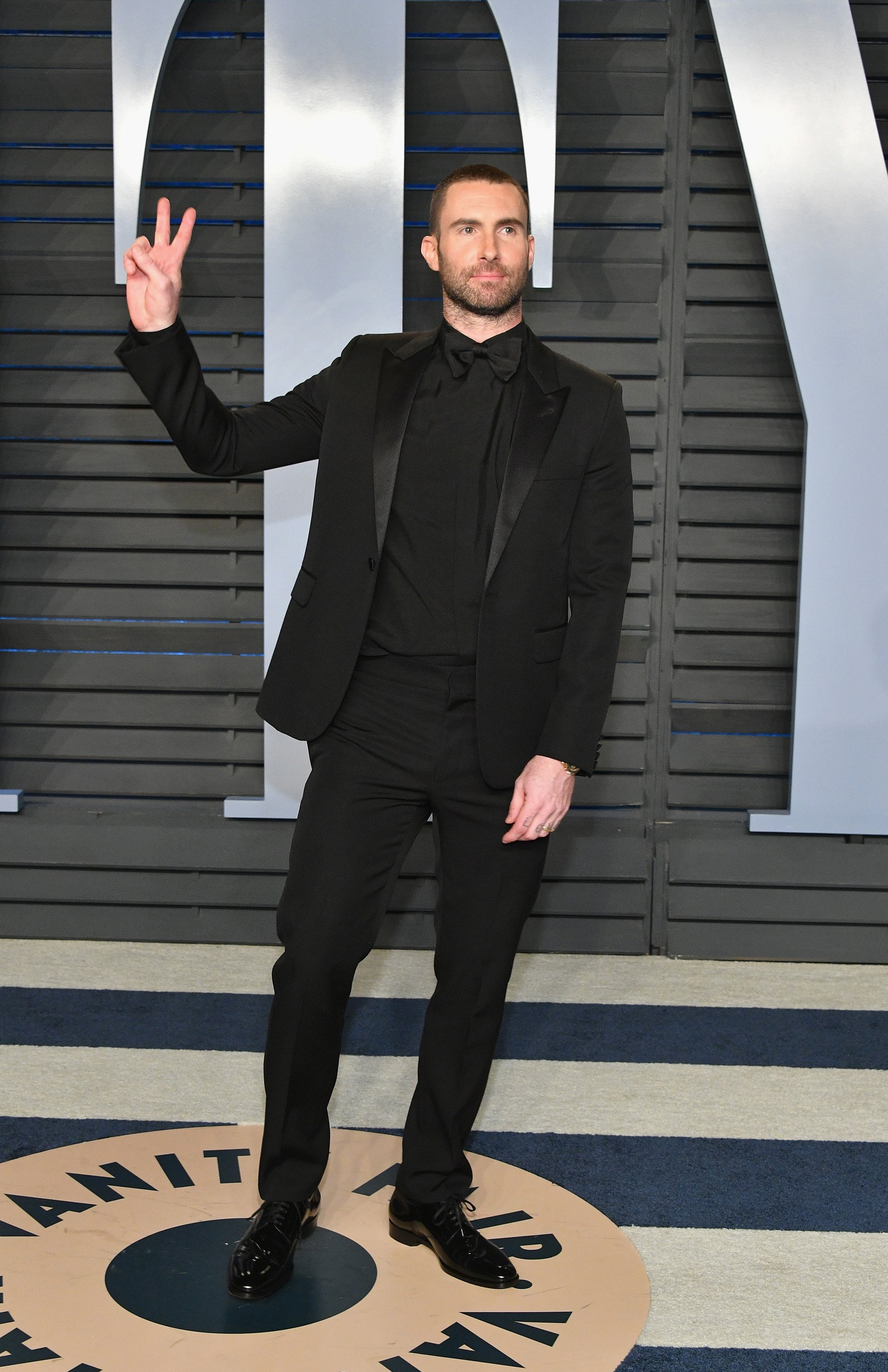 According to Us Magazine, Levine participated in a Q&A on Monday with his fans. The Maroon 5 frontman responded to several questions about the popular show.
A second user asked the 41-year-old whether he misses his former colleague Blake Shelton, to which he jokingly replied, "Blake, who?" A third individual questioned Levine on which of Shelton's albums is his favorite," he teasingly responded, "Who is this Blake you speak of?"
That experience must have been quite intense both for Levine and his fans. The record producer joined the show in its debut season back in 2011.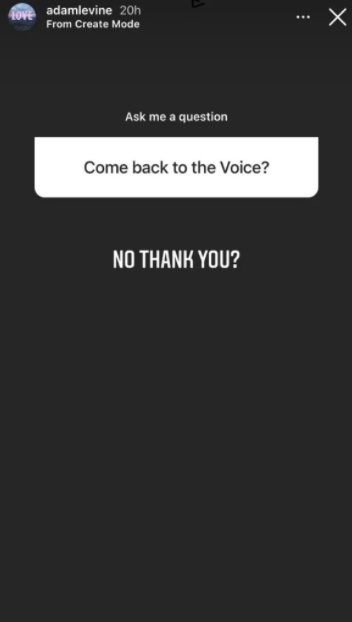 The "Girls Like You" singer exited the reality show in May 2019. According to Deadline, he had been previously listed as a coach for the upcoming fall cycle at the time.
Levine had a great run on the hit singing series as he won three times. After he left, he was replaced by Gwen Stefani as she joined her boyfriend Shelton, Kelly Clarkson, and John Legend. 
The "Begin Again" star later reportedly shared a lengthy post on what led him to leave ahead of the upcoming season. Levine stated that it was time for him to move on.
Levine acknowledged the show and shared that it went on to be a life-shaping experience that will always be close to his heart. The "Payphone" singer added that he is honored to have been part of something that he will always cherish for the rest of his life.
In October that same year, he opened about leaving the show and said that he misses it but not how much he had to work. However, he reportedly disclosed how he loves the people that he met and worked with.
Levine said that he has constantly been working for many years and that along his journey, he was lucky, blessed, and fortunate. For him, to stop and spend time with his new young family is what matters the most.
The guitarist also revealed that he is now a stay-at-home dad and does very little. Levine is a father of two girls, Dusty Rose and Gio Grace, with wife Behati Prinsloo.
Levine divulged that he is obsessed with his daughters. The vocalist added that he genuinely adores them in a way that he never knew he could adore any person. What a doting daddy!