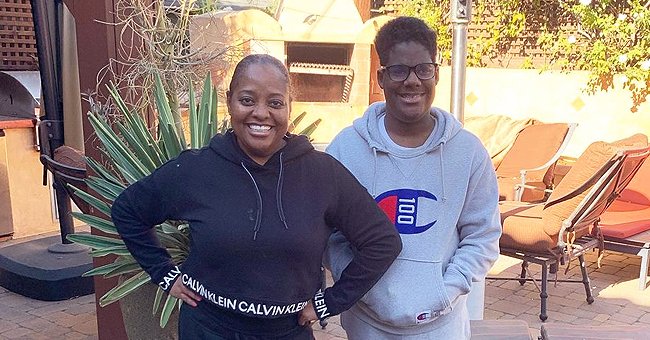 Instagram.com/sherrieshepherd
Sherri Shepherd's Look-Alike Teen Son Jeffrey Is Taller Than Her in This New Holiday Photo

Actress Sherri Shepherd recently warmed the hearts of her fans and Instagram followers with the sweetest mother and son Christmas photo of her and her now-grown-up son, Jeffrey.
The joy of every mom is seeing her kids grow up happily. For actress Sherri Shepherd, that dream is very much in motion. The proud mother recently shared photos of her and her son, Jeffrey, 15, and fans were impressed with how big he has become. She wrote:
"This Holiday season was a small gathering of the three things closest to my heart. I Hope your Holidays were filled w Love."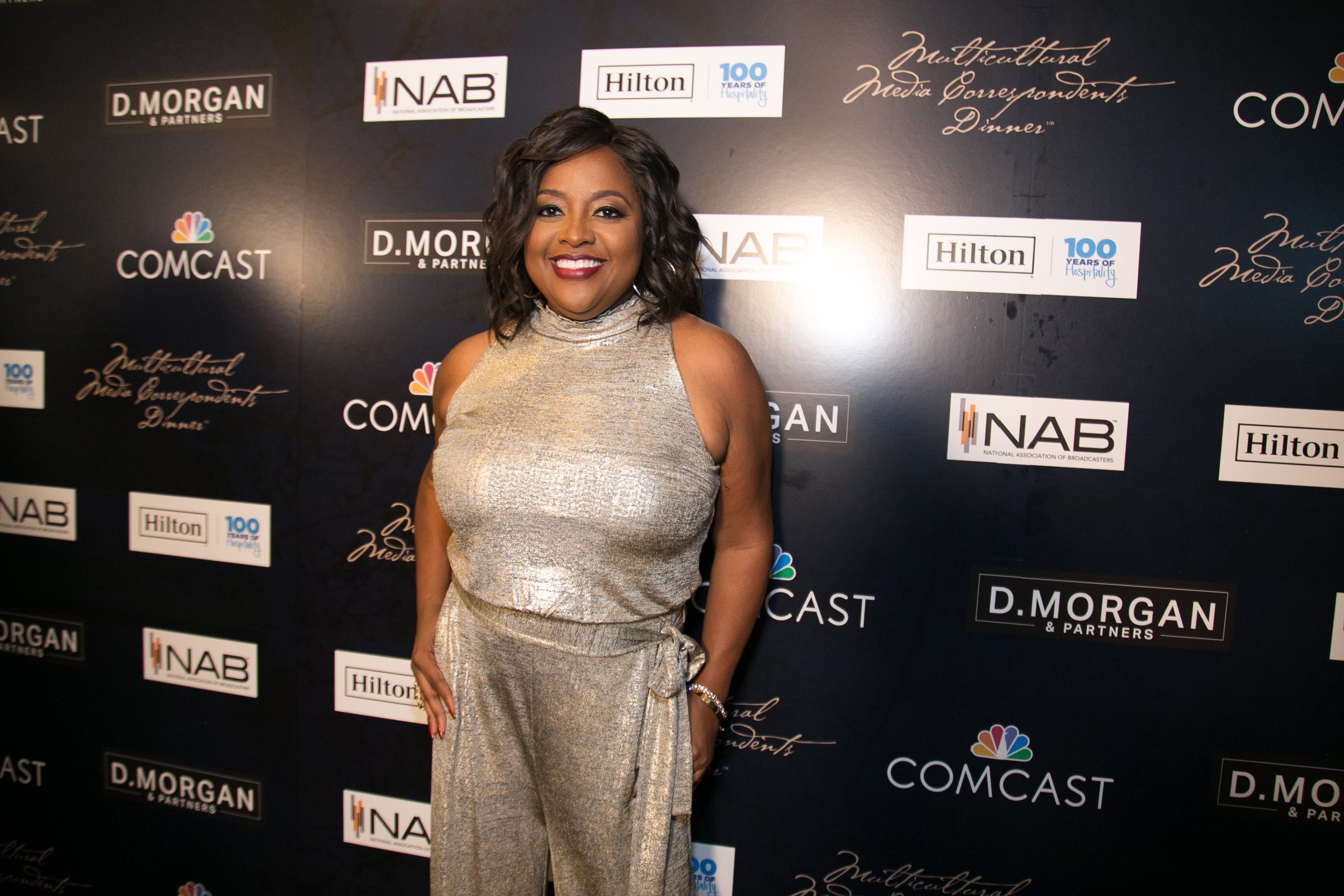 Sherri Shepherd attends the Multicultural Media Correspondents' Dinner at the National Press Club on July 09, 2019 | Photo: Getty Images
The photo Shepherd shared showed off her beautiful smile standing beside her charming son with their two dogs, Lexi and Ashley.
Shepherd was looking all fabulous in an all-black Calvin Klein sweatpants and hoodie ensemble. She aired her laid-back sporty look with a pair of black sneakers and wore her hair in a ponytail.
Beside his mom, 15-year-old Jeffrey looked as charming as her in a gray sweatsuit set like hers and he nearly towered over her smaller frame.
He added to his boyish charm with his cute nerd glasses and his sweet smile. The resemblance between the mother and son was undeniable.
Although not dressed up cozily like Shepherd and Jeffrey, Lexi and Ashley were looking fab too! The actress's fans were delighted with the sweet photo of the family and showered them with compliments in the comments.
The divorce turned messy as Shepherd and Jeff Tarpley battled for custody over Jeffrey in court.
Shepherd shares her son with her first husband, Jeff Tarpley. The pair remained married from 2001 till 2010 after almost a decade of being together.
In 2011, she found love again and tied the knot with her second husband, Lamar Sally. The couple decided to try and have a child through surrogacy.
In 2014, while Shepherd and Sally were expecting their child, her ex-husband and her first marriage came back to haunt her. The divorce turned messy as she and Tarpley battled for custody over Jeffrey in court. He was just nine years old.
Both parents reportedly accused each other of being incapable of raising Jeffrey. In the end, after the legal battling, the court gave Shepherd custody.
Trouble was not too far off as Shepherd shocked everyone when she backed out from her marriage with Sally. At the time, their son was already on the way, and backing out seemed like such an odd thing to do.
This led to yet another court battle as Sally hoped for some sort of retribution. He reportedly accused Shepherd of abandoning him and their child after pining for a child for so long. In the end, Shepherd was legally ordered to pay child support to Sally.
Two years later, Sally returned to court again with a petition to increase the child support fees. People reported that Shepherd came out victorious as Sally's request was denied.
This was a year before Shepherd revealed that her older son, Jeffrey, had developmental delays and, as such, is a special needs child.
Despite the wild history of legal battles and whatnot faced by this family, Shepherd is a loving mom determined to give her all to her boy and make sure he is happy.
Please fill in your e-mail so we can share with you our top stories!