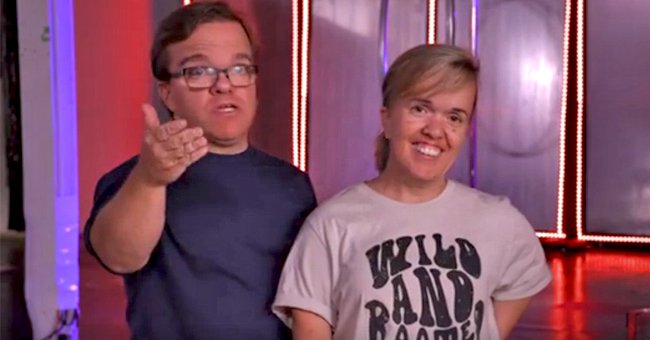 instagram.com/tlc
'7 Little Johnstons' Stars Amber & Trent Spice up Their Marriage — Watch Them Pole Dancing

Reality stars Amber and Trent Johnstons have taken up pole dancing lessons to spice up their decades-long marriage. This comes amid rumors of trouble between the couple.
Amber and Trent Johnstons are spicing up their marriage, and the reality stars chose the most unconventional way to achieve their goal — pole dancing.
In a recent Instagram post shared by TLC, Amber and Trent were seen taking pole dancing classes for the first time. The clip showed them watching an instructor show off his moves on the pole.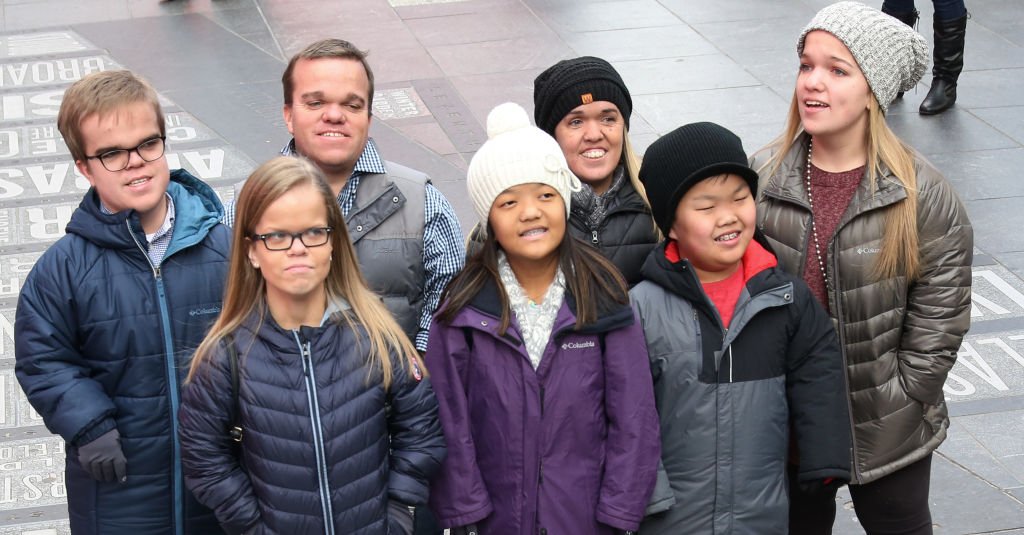 Johan Johnston, Anna Johnston, Trent Johnston, Emma Johnston, Amber Johnston, Alex Johnston and Elizabeth Johnston from the cast of TLC's "7 Little Johnstons" filming a visit to Times Square on January 4, 2019 | Photo: Getty Images
The reality couple then appeared in a confessional with Amber sharing her worries about how they would pull off pole dancing with neither long legs nor hands.
However, Amber and Trent's instructor noted that there were some modifications in pole dancing, making it a lot easier for little people like the reality couple.
Amber and Trent then began their lessons, imitating their instructor as they glided up and down the pole. The couple soon learned the basics, making them a lot more confident.
In addition to learning a new skill, the couple also bonded during their pole dancing lessons, with Trent joking that he was earning "some cool husband points" that would come in handy in the long run.
Amber and Trent first met as teenagers at a convention for little people.
The clip was accompanied with a caption revealing that Amber and Trent's famous reality show, "7 Little Johnstons," would return to TLC on December 29.
The show follows the story of the couple and their five children, making them the world's largest little family living with achondroplasia, a common form of dwarfism.
Amber and Trent's recent interest in pole dancing comes amid speculations that the couple might be experiencing some difficulty in their marriage.
Viewers of "7 Little Johnstons" have seen some tension between the couple over time, but despite all of their troubles, Amber reportedly noted that they would figure it out.
Amber and Trent first met as teenagers at a convention for little people. The duo hit it off almost immediately and started dating shortly after.
After three years of dating, the couple tied the knot. Five months later, Amber became pregnant with their first child and have since enjoyed blissful family life.
Despite their sizes, Amber and Trent have successfully managed to instill confidence in their kids, often reminding them that they can do anything just like everybody else.
Going by the new excerpts from their show, Trent and Amber are also putting in the effort to bring back their decades-long romance. For this couple, giving up is simply not an option.
Please fill in your e-mail so we can share with you our top stories!