Rock 'n' Roll Legend Chuck Berry Was a Proud Father of 4 — Who Are His Kids?
Chuck Berry ruled the music scene with a career worth of six decades. In his lifetime, music lovers watched Berry popularize the Rock 'n' Roll genre. These days his kids continue to carry on his legacy. 
Besides his exceptional career as a music star, Chuck Berry's music was tagged pioneer sounds that earned him the title of the "Father of Rock N Roll." 
Outside of his pivotal music career, the legend was a family man at heart whose marriage to Themetta Suggs spanned seven decades and four kids in between.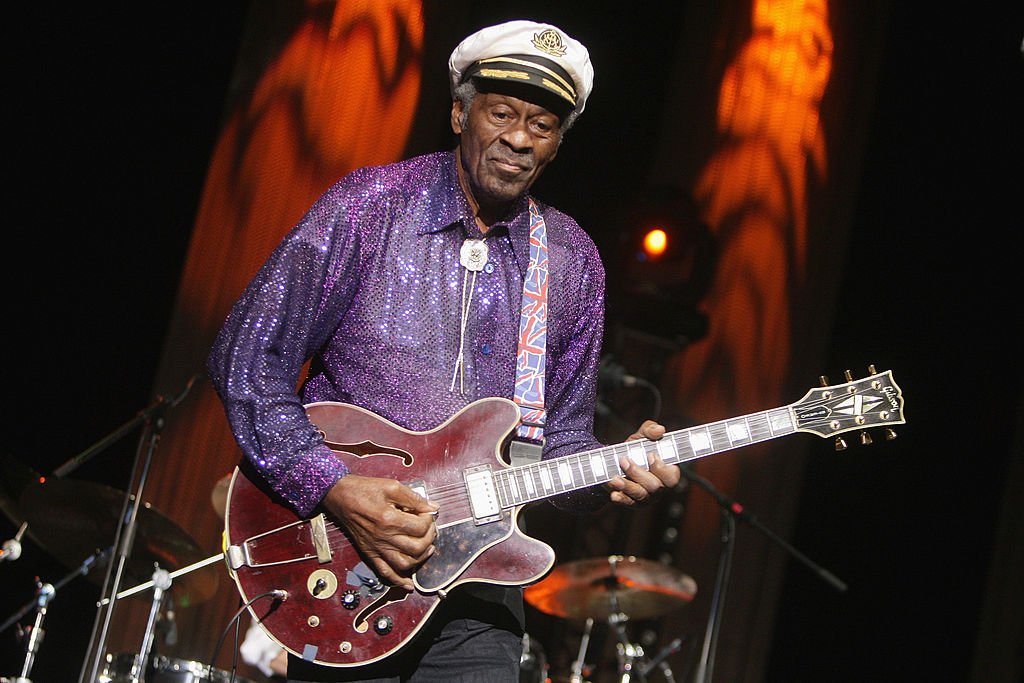 His children, Charles Jr., Aloha, Darling Ingrid, and Melody, made it a focal point to keep his legacy high and flying. Berry's oldest child, Ingrid, 70, plays the harmonica while Charles Jr. shows his expertise on the guitar.
In 2016, when Berry turned 90, he and his children, Ingrid and Charles, collaborated on curating a fresh album. Charles Jr., 59, had quite a stint working with his dad and being a member of his touring band.
The father-son relationship moved beyond music because Charles Jr. would often accompany the late patriarch to interviews because Berry experienced hearing impairments. 
Charles Jr. was in awe of his pivotal dad, and once in an interview, he shared that all of his father's songs were a favorite.
The 59-year-old singer joined his dad's touring band in the early 2000s but started playing the guitar with the rock and roll expert in the '80s.
 Berry would continue to be remembered as one of the pioneering voices behind Rock' N' Roll.
Charles Jr. reminisced on how it was growing up as the son of Chuck Berry. The star had nothing but sweet memories to relay as he shared that his pals would often chime to him that his dad was so cool. 
He shared that his older sister's husband had been a member of his father's touring band playing the guitar until his death. After a few months, Charles Jr. joined the touring band after much persuasion from Berry.
Charles called his dad an inspirational music maker who has a fantastic energy level. He shared that Berry was 80-years-old but had the boisterous vibes of a 50-year-old and was often tireless. 
The music star also shared that Berry rounded up his career in 2014 when he informed his family members that he was ready to retire.
However, his last album was in the works at the time, and some of their family members took up the mantle to complete the final album. 
Berry's death was announced in March 2017 at the age of 90. The star was surrounded by his family members up until the time of his passing. Berry would continue to be remembered as one of the pioneering voices behind Rock 'n' Roll.