Check Out Leland Chapman's Cozy New Pic with Son Cobie during New Year's
Leland Chapman shared a comfortable picture on Instagram with his 20-year-old son. The bounty hunter posted the snapshot wishing his followers a happy new year.
Leland Chapman's cozy new pic with son Cobie during New Year's is cute. In the post, Chapman and Cobie are sitting in a car beaming.
"Happy New Year," he captioned his post. The father and son appeared to be in a jolly mood and managed to squeeze in a snap during their ride.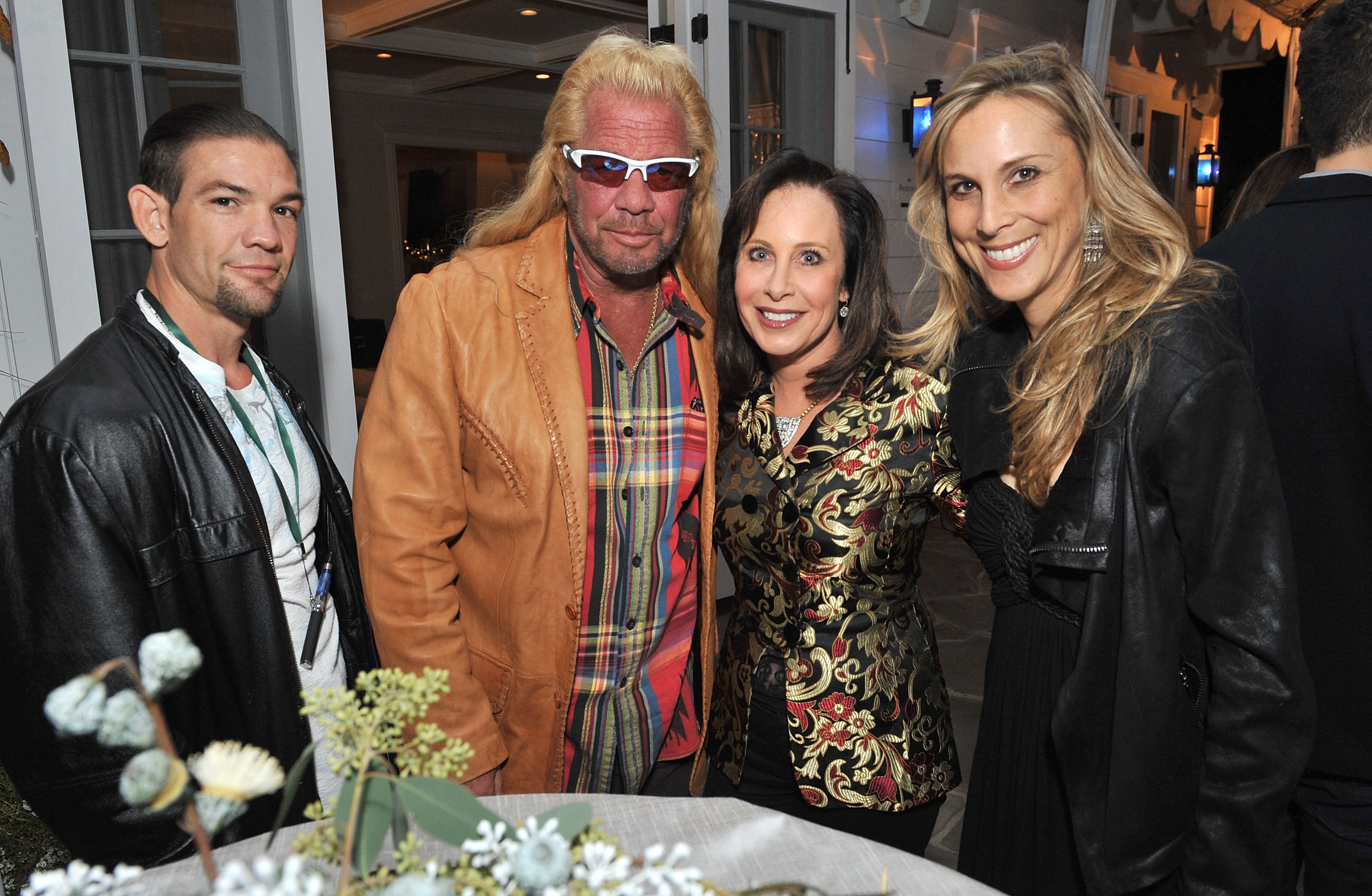 With his curled-up hairstyle, Cobie wore a green long-sleeved sweater with a black turtleneck underneath. Cobie had one side of headsets on his ear as he held on to the car grab handle. 
His father wore an all-black attire, also with a turtleneck underneath his clothing with a bulletproof vest. Leland completed his look with a black cap.
Responding to his post, Instagram users reciprocated the New Year's greeting. "Happy New Year to you and your family," said one user.
Another wrote, "Happy New Year's Leland and family. I hope 2021 is good to you." One added that they are fond of Leland and wished him compliments of the new season as well.
In October, Duane "Dog The Bounty Hunter" shared another cool picture of his son Leland and grandson Cobie. According to The Sun, the photo involved the father and son, making the hang loose gestures with their hands.
Leland rested his hands on his son's shoulder as both wore baseball caps and long-sleeved shirts. It appears the constant duo photos of Leland and his son are a thing as Cobie shared a similar image from that same day also.
While they seem like a close-knit family, tragedy struck them when they lost their family matriarch, Beth Chapman, in late June 2019. After her death, another unfortunate incident occurred as her son Leland got hospitalized after experiencing a serious injury during his first bounty-chasing gig.
According to Cinema Blend, Leland reportedly got injured during a scuffle. The 44-year-old suffered a torn ACL and supposedly tore his Achilles tendon in half.
At the time, Leland had to undergo surgery, and while he waited for it, he recuperated in an Alabama hospital. The reality star could not participate in the production of "Dog's Most Wanted" for six weeks until he recovered.
The Chapman family has been through a lot. They have been hunting fugitives from justice for eight seasons on A&E.
There are a few facts to know about Duane's son; Beth was his stepmother. Leland is a father of three and is married to a tattoo model Jaime Pilar Chapman; the pair tied the knot in 2016.
Before his marriage to Jaime, Leland was married to his-now ex-wife Maui Chapman. The bail bondsman and Maui were together for 12 years, got hitched in 1994, and divorced in 2002.