Kenya Moore Reflects on the Year 2020 – See Her Realizations Here
Kenya Moore's fresh post on social media had her rocking an immaculate-looking glam with all her exquisite aura and elegance in place while leaving a thought-provoking message for her followers.
Kenya Moore's goodwill message to her admirers had her flaunting her new year glam as she looked stunning in an all-white fashion from her A-list lookbook. Moore's caption carried a message for fans looking forward to the new year:
"Happy New Year! It's been a difficult year for most of us filled with heartache, anxiety, depression, civil unrest, pain and even death."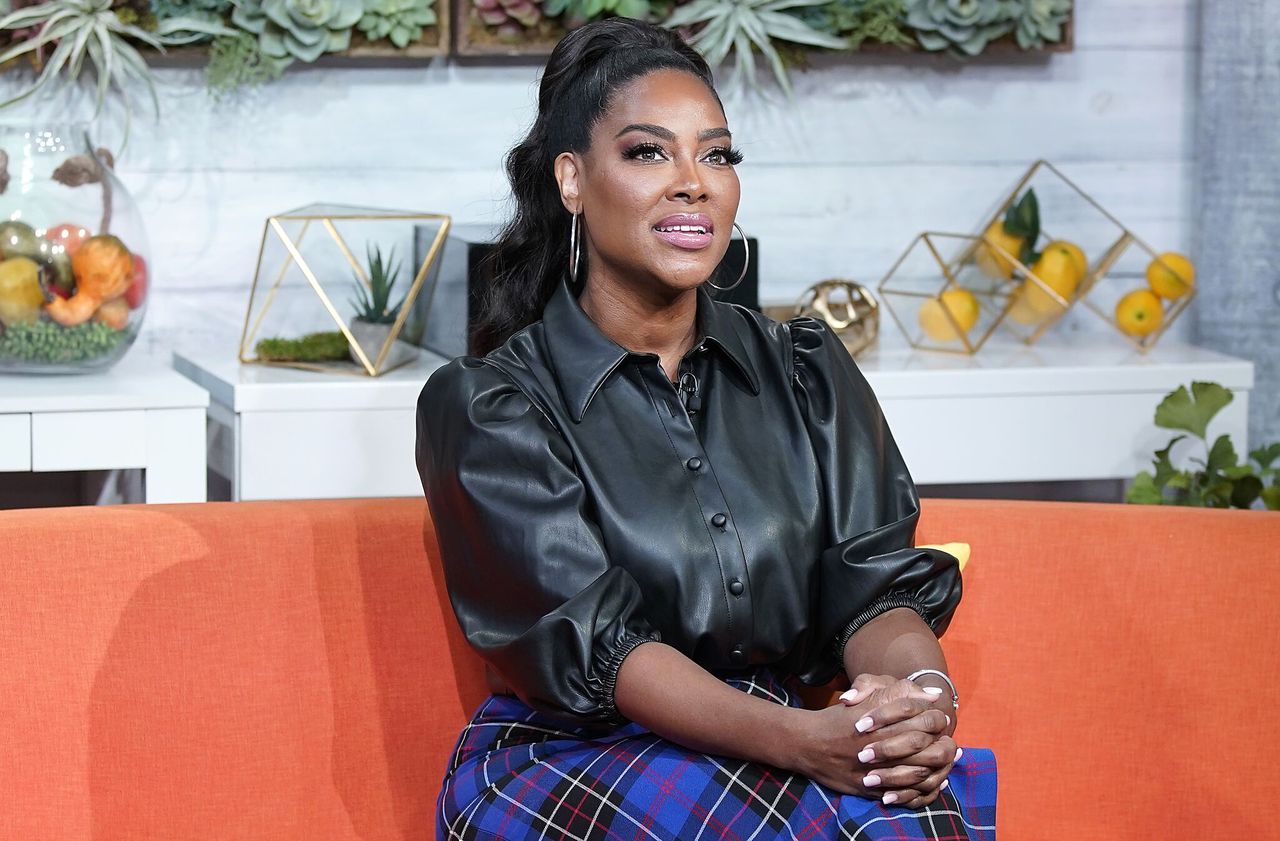 The TV star made a focal point of reminding fans that 2020 was gone, and it was better to look forward to the future. She shared that it was ideal to move on and heal as a nation without leaving out the fact that they were a people. 
Moore mentioned that friends and foes should also be included while capping it all with her wholesome wishes of happiness, healing, and love.
The RHOA star's chic look included an immaculate white suit, matching killer heels, a wide-brimmed hat, and a clutch purse. Many of her followers did not hold back on their admiration, gushing over her and lining their pleasing opinions. 
The thirteenth season of RHOA has started and subsequent episodes would be eye-openers on the tumultuous situation and dilemma in Moore's marriage to Marc Daly. 
She had a disaster date with Kanye West. 
As fans would attest, the former beauty queen and Daly have been going back and forth concerning fixing their marriage or opting out, but amid all these, they have been able to agree on caring for their only child together, Brooklyn. 
In a recent interview, the star mom explained how it's been in her marriage despite how TV lovers saw her and Daly organize a sweet birthday party for their daughter. She shared:
"Um, well the biggest issue and what I've found early on in the marriage is the lack of respectful communication."
The former Miss USA added that it was different with her husband because he often expressed his displeasure in a somewhat disrespectful manner, and it does not work for her. 
This is not the first time Moore, 49, has had to deal with rocky situations in relationships. In one of her recent chats, she shared with Wendy Williams that she had a disaster date with Kanye West. 
Moore recalled that she found him viewing explicit content and had to leave, leading to the end of their romance. These days, the reality icon holds motherhood at a high priority while trying to balance her career and making her marriage work.