Salma Hayek Looks Beautiful in a Chocolate-Colored Bikini – See the Breathtaking Picture Here
Mexican-American film actress and producer Salma Hayek showed off her jaw-dropping curves in a stunning chocolate-colored two-piece swimsuit in a recent hot photo on her Instagram feed. 
Salma Hayek is known for many things. If it is not her remarkable career in the Mexican and American movie industry, then it is her prowess in the world of beauty and fashion.
She has also set herself apart with her famous jaw-dropping curves, which she never fails to put on display. In her most recent show, the 54-year-old once again took to her Instagram feed to post a hot photo of herself.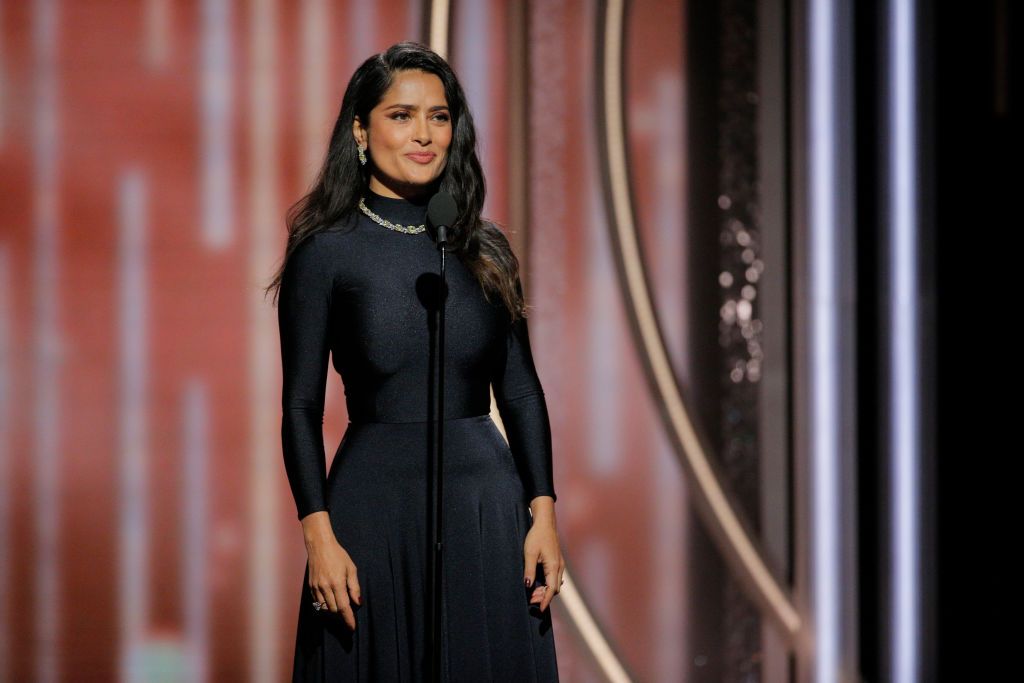 It was a stunning photo of her clad in a mouth-watering chocolate-colored two-piece swimsuit that left little to the imagination. She combined the look with gold earrings and a lovely necklace that sensually fell between her bosom. 
Her luscious dark hair was packed into a messy bun, and she had on stylish animal print sunglasses as she posed for the selfie. The photo was taken by a bambooed waterside, and it added to the general appeal of the shot. 
The post comes a few days after Hayek posted another sultry set of photos of herself enjoying a relaxing time at a beach during an end of the year tropical getaway. 
She was clad in a lovely pink swimsuit that gave a perfect view of her perfectly toned abs. She finished the look with black sunglasses, a gorgeous sheer beach jacket, and a fedora hat. 
In the second shot, the actress was seen casually standing in the sand as she posed alongside a hammock and a tall palm tree. She then captioned the photo with a heartfelt message of gratitude for being healthy and in contact with nature. 
The post racked up nearly a million likes and over a thousand comments as fans could not get enough of the ageless look. Some, however, claimed that the horizon in the shot was photoshopped. 
It goes without notice that this is not Hayek's first time rounding up and starting a new year with gorgeous photos of herself during a restful end of the year tropical vacation. 
In January 2019, she shared another stunning photo of herself showing off her to-die-for curves. She was clad in a hot Melissa Odabash animal print cut-out swimsuit with matching glasses as she stood by the beautiful beachside. 
The star had her hands behind her head as the sun perfectly kissed her skin and gushed about how much she craved the warmth of the beach as she prepared for her trip back to her London home. 
Hayek was also seen rocking the same swimsuit in another post a few weeks before, where she was seen enjoying herself in the clear blue water. Evidently, the actress cannot do without having a peaceful time unwinding at the beach.