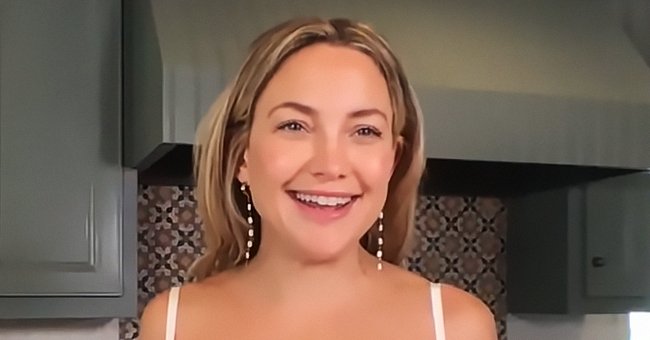 Getty Images
Kate Hudson Snuggles Next to Her Son Ryder in a New Year Selfie Ahead of His 17th Birthday

Kate Hudson dedicated a loving message to her son, Ryder, in a pic of the two snuggled together in a New Year selfie. The mom of 3 shares two other children with Matt Bellamy and Danny Fujikawa.
Kate Hudson shared a loving message in an Instagram selfie days before her son, Ryder's 17th birthday, which will take place on January 7th. The image shows Kate snuggled next to Ryder on the bed.
Ryder is photographed in a maroon sweatshirt with his eyes closed as he lies in the opposite direction to his mom, with their cheeks touching. A gold New Year's hat sits next to him.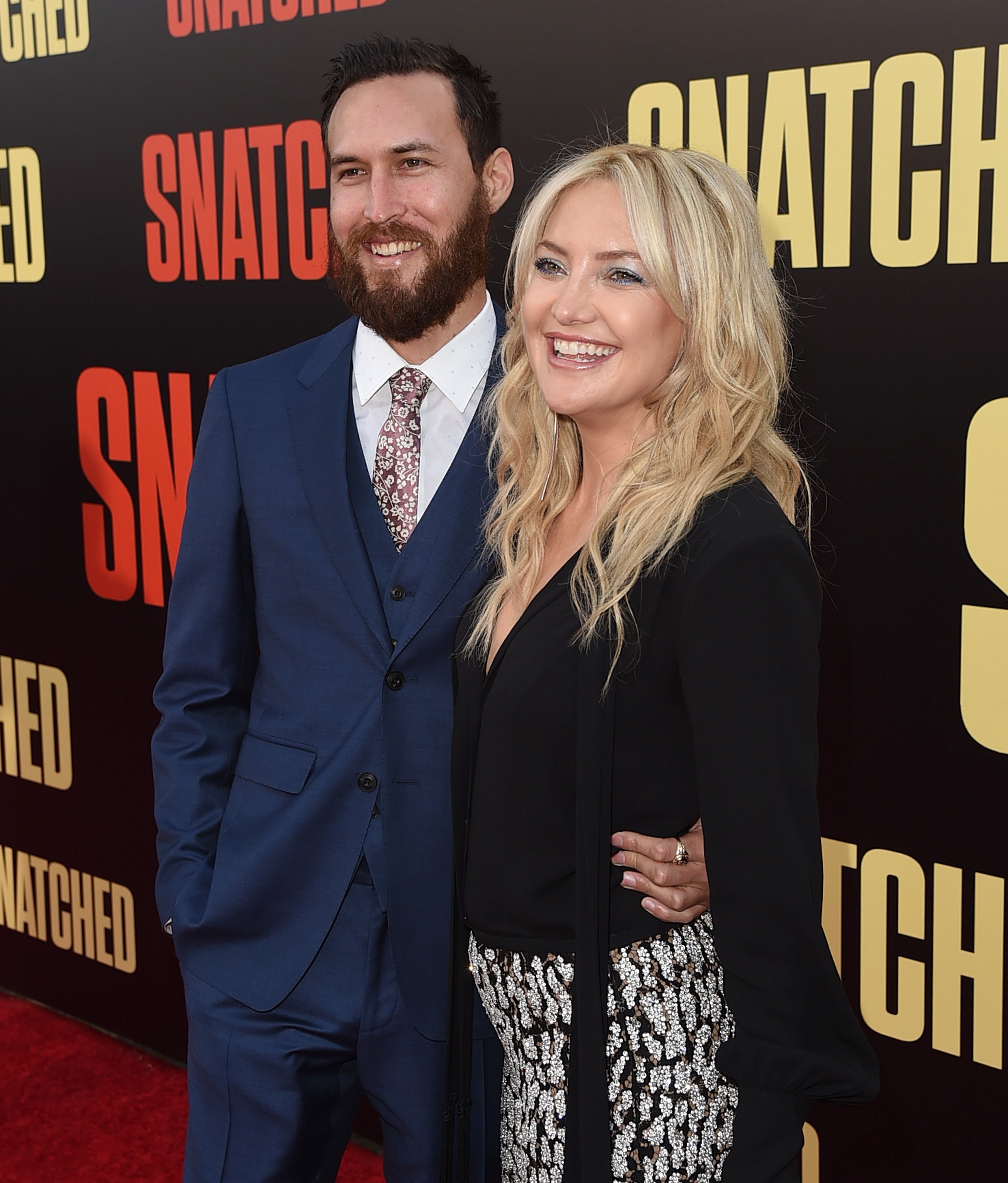 Kate Hudson and boyfriend, Danny Fukikawa, at the "Snatched" movie premiere in Hollywood, May 10, 2017. | Photo: Getty Images.
The 41-year old is makeup-free, donning a 'Happy New Year' silver crown while caressing the side of Ryder's face with her hand, complete with red-painted fingernails.
As part of her caption, the actress exclaims shock at the 17 years that have passed and promises to adorn Ryder with more messages on his actual birthday, as she writes:
"This young man made me a mother my entire adult life and I wouldn't change it for the world... in 5 days he'll be 17 years old."
The "How To Lose A Guy in 10 Days" star was just 24 years old when she had Ryder with ex-husband Chris Robinson, who served as the frontman for The Black Crowes.
A
self-proclaimed crazy mom,
the founder of "Fablectics," said although she was young by Hollywood standards when she had Ryder, she still managed to raise him to be respectful and appreciative.
Ryder was 2 years old when his parents were awarded joint custody following their divorce in 2007.
The two share an incredibly close bond, as indicative of their playful banter on Instagram. In a 2019 Instagram birthday post for Ryder's uncle, Oliver Hudson, the teenager jokingly called out his mother for not asking his permission to share the video.
For his 16th birthday, The "Almost Famous" star thanked Ryder on Instagram for choosing her to be his mother, declaring her excitement to see what the future held for him. She ended off a caption by joking:
"You still have two years under this roof. My roof, my rules."
Ryder was 2 years old when his parents were awarded joint custody following their divorce in 2007. The pair made headlines after Robinson filed a petition to have the custody agreement re-looked at in February 2017.
Ryder is an older brother to half-brother Bingham (9), who Hudson shares with ex-fiancé Matt Bellamy, of The Muse. He also has a half-sister, Rani (2), who Hudson shares with her current boyfriend, Danny Fujikawa.
The "Fool's Gold" star recently shared she enjoys watching her old movies, including "Skeleton Key" with Ryder, now that he is old enough to watch her body of work.
Some of the parenting tasks that she is not fond of include helping her kids with homework, which she's admitted she finds boring. She's also said there's no perfect balance between motherhood and full-time work, admitting she takes it one day at a time.
Please fill in your e-mail so we can share with you our top stories!