Here's What Magic Johnson's Son EJ Wore to Ring in the New Year Glamorously with His Friends
Magic Johnson's son, EJ Johnson, brought on the New Year energy in a recent post Dorothy Wang made on her Instagram page that showed him in a Versace crop top and gold skirt. 
Dorothy Wang took to her Instagram page to share a stunning picture of herself and EJ Johnson, the son of legendary basketballer Magic Johnson, and another of their pals, Ezra J. William. 
In the post, EJ wore a Versace crop top, showing off his stomach area. He matched the top with a gold skirt that featured a slit in the middle, revealing his toned legs. EJ accessorized his look with a gorgeous necklace.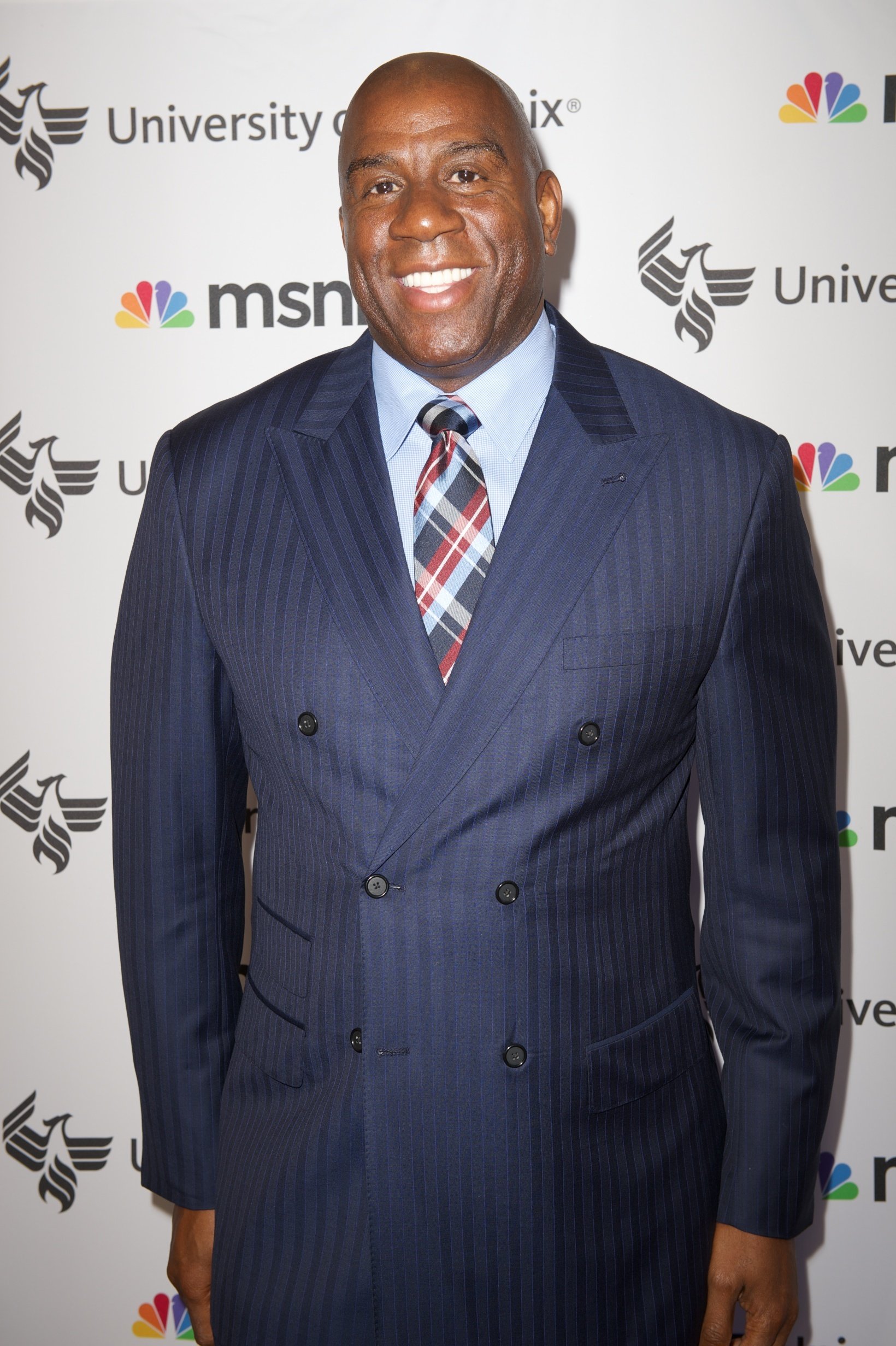 He posed between William and Wang, who dazzled in a gorgeous gray gown, with her long, brown hair matching her stylish look. Wang also carried a small black purse in her right hand while placing her left hand in akimbo. 
William also shone in a green print jacket that he wore over a white top and white pants. The trio smiled as they posed for the camera. Wang captioned the post, writing: 
"New Year Energy ???."
Wang's post showed once more how confident EJ is about putting his body on display while making appearances in public, a trait he has demonstrated many times in the past. 
In 2018, the 28-year-old wowed as he flashed his toned midsection while clad in a skimpy white crop top and fiery sweatpants during a night out in Los Angeles. 
One way the television personality stays fit is by constantly nibbling at meals throughout the day...
He also told Wendy Williams during an appearance on her show in 2015 that he enjoys showing off his skin, enjoys wearing meshy and sexy dresses, and is also a fan of jumpsuits. 
EJ has always stayed true to himself since coming out as gay in 2013 and continues to be an exemplary person when it comes to being unapologetic about one's authentic identity. 
One way he expresses himself is through his fashion choices. He once revealed that he can choose to be masculine or feminine with his dressing and can do whatever he wants with his dresses and work with that. 
EJ's road to attaining his present state did not come easy as he had to undergo a 180-pound weight loss surgery in 2014. He has since strived to maintain his weight loss and shared tips on how he keeps in shape in an exclusive chat with E! News in 2016. 
One way the television personality stays fit is by constantly nibbling at meals throughout the day rather than sitting down for large meals. He also revealed that he works out and enjoys doing Pilates. 
When it comes to relationships, EJ has struggled to get a partner and revealed on an episode of Jada Pinkett Smith's "Red Table Talk" that many factors contributed to him finding it difficult to date. 
For one, people may want to date him because of his famous father or because of the fame that would come with it. While EJ waits for true love, he continues to shimmer, shine, and sparkle whenever he steps out, and his fans are loving him for it.