Check Out Cheryl Ladd's Gorgeous Wedding Picture Which She Posted to Celebrate Its 40th Anniversary
Cheryl Ladd celebrates her 40th wedding anniversary with an Instagram snap from her wedding day. The "Charlie's Angels" star has enjoyed an acting career spanning 45 years, including co-starring with her daughter, Jordan Ladd. 
Actress Cheryl Ladd has shared her wedding day photo on Instagram to commemorate her 40th anniversary to husband Brian Russel, who she wed in 1981. 
Ladd looks angelic in her wedding gown with a high turtleneck collar and long sleeves, complete with lace detail. She holds a white bouquet in her hand and has worn her blonde hair in an updo.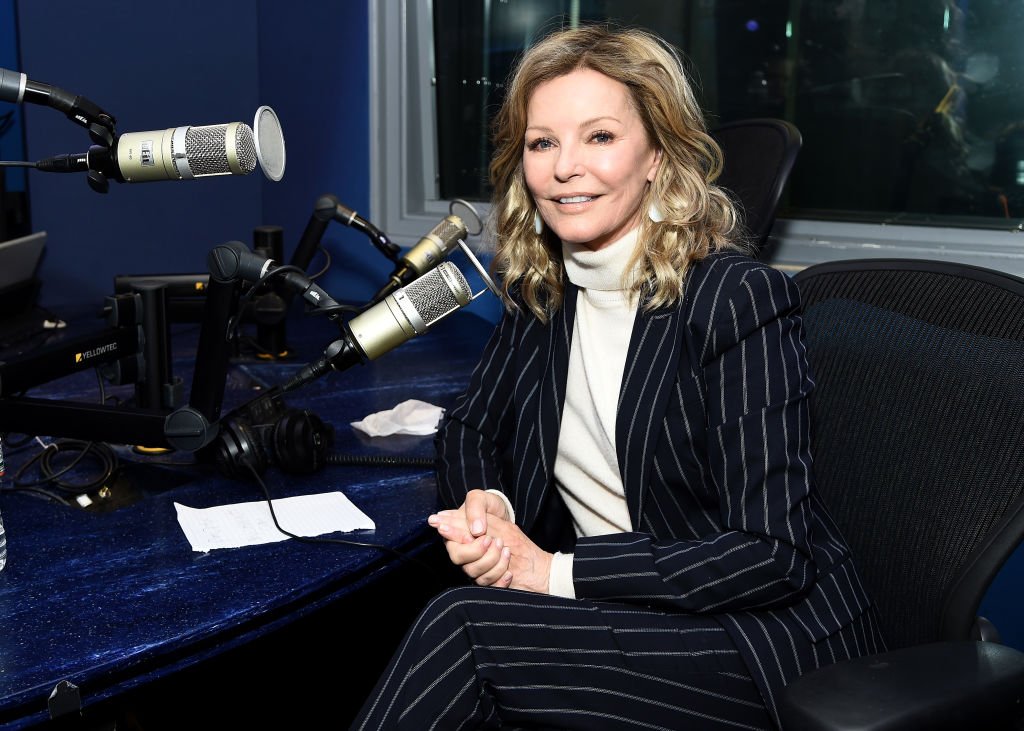 Russel is dapper in a black, pinstripe suit with a black tie and has a white corsage peaking out of his pocket. He looks youthful with his black hair and full beard, as Ladd captions the throwback: 
"Happy 40th Anniversary my love! "
The couple both have their arms around the other's waist as they pose in front of a wooden wall alongside a wooden cabinet with a huge, brass candlestick holder.
The 69-year-old entrepreneur runs "Cherry Ladd Signature Homes" with Russell. Ladd previously recalled a common love for design, architecture, and homes as one reason the pair were meant for each other.
Of her marriage to Russell, Ladd said that they were enjoying the "golden years" of their marriage.
She added the pair used to spend Sunday afternoons attending open houses in Beverly Hills and Bel Air before building their Italian Villa style dream home on 22 acres of land in Santa Barabara.
Fans might not be aware that it took Ladd some convincing to join the 1976 phenomenon called "Charlie's Angels" after the late Farrah Fawcett left the show. Ladd had said: 
"What maniac would try to do that? Aaron Spelling asked me to do it, and I said no!"  
It was only after Spelling had auditioned countless other actresses and suggested to Ladd that they cast her as Fawcett's character's sister that she agreed to join the show. 
In 2018, Ladd co-starred with her daughter, Jordan Elizabeth Ladd, in "Christmas Contract." It tells the story of a young woman (Jordan, 45) who fears returning home for Christmas knowing she'll see her ex-boyfriend with his new girlfriend. 
After picking up the acting baton handed to her by her mother, Jordan went to the lengths of dying her naturally blonde hair black, as she didn't want just to be known as Ladd's daughter.
With over 80 roles under her belt, including movies such as 1971's "Chrome," television shows including "One West Waikiki," and appearing on the Broadway stage, Ladd admitted to enjoying her career in the latter years more than in the earlier days. 
Of her marriage to Russell, Ladd said that they enjoyed the "golden years" of their marriage. Aside from their love of houses, they also enjoy writing books together.