DWTS Pro Witney Carson Gives Birth to a Baby Boy – Details of Her 24-Hour Labor Revealed
Witney Carson welcomed her first child with her husband, Carson McAllister, on Monday. The "Dancing with the Stars" star made this announcement on Instagram after 24 hours of labor.
American professional dancer Witney Carson underwent 24 hours of labor and an unexpected C-section to deliver her baby boy then tagged it "a really hard labor." 
Taking to her Instagram page, the television personality and DWTS pro shared a monochrome picture of her and her husband, Carson McAllister, holding their baby boy.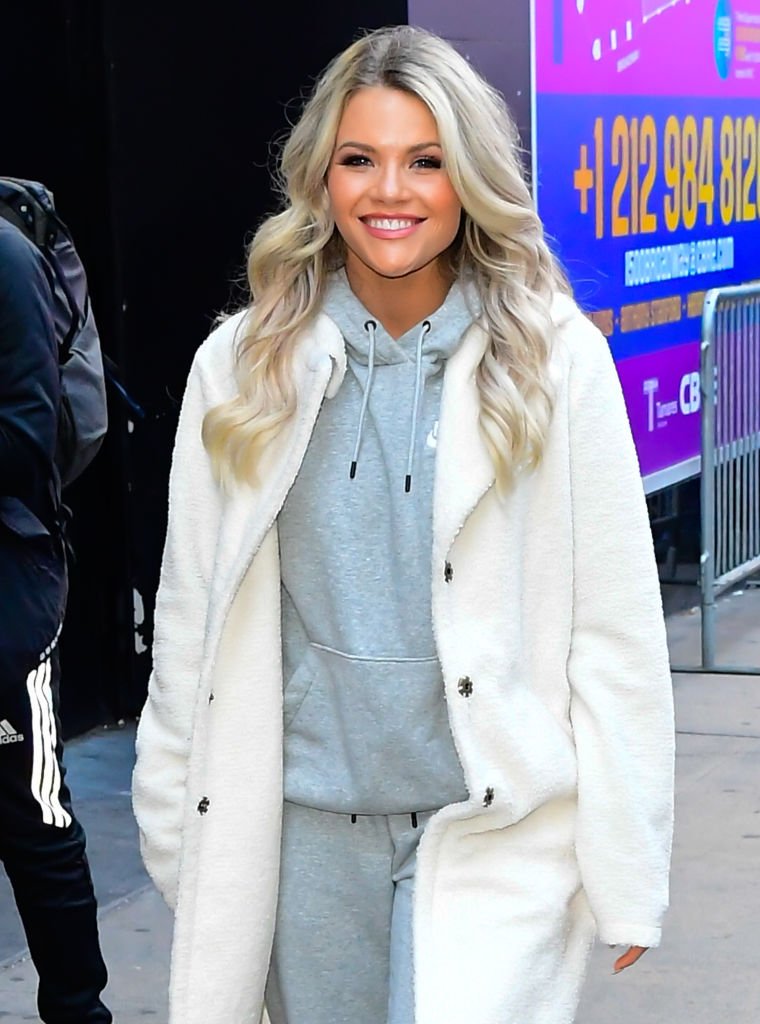 In the caption to the post, Carson said she and her baby are healthy and well and expressed gratitude to fans. She thanked them for their prayers, saying she and McAllister are enjoying every moment with their boy. 
Hours before her labor, Carson shared a photo of her bump. In the caption to the post, she expressed surprise at how big the baby in her womb had become, saying she was ready to meet him, before adding: 
"Any suggestions on how to start this labor?! ??? #39weeksonsunday."
The dancer had disclosed during the fall that she did not want to risk having a C-section and had planned to get induced rather than give birth naturally.
Her doctor said there had been many studies about how they have had fewer C-sections with women who were induced than those who waited until full-term. Hence, she was basing her decision on that analysis.
Carson also spoke about family and the support they had provided her during her pregnancy.
The 27-year-old dancer had given People an exclusive scoop into her son's nursery. She explained that it was a fun experience working with Lindey Allen from Four Chairs Furniture on the nursery design. 
According to her, they got inspiration from photos and colors they loved and let their minds go from there. Carson added that they wanted the nursery to be neutral and warm and also unique. The dancer further said:
"Carson and I built the accent wall that the crib is in front of to add a personal touch."
She concluded by saying that it felt amazing for her and her husband to build something with their own hands for her newborn son. 
Carson first announced her pregnancy in July on Instagram, sharing a photo of a positive test result while hugging her husband. In November, she had a baby shower in Utah.
She took to her Instagram page to express her joy and excitement about the news and explained how ready she was for this "beautiful chapter" of her life.
Carson also spoke about family and the support they had provided her during her pregnancy. The new mother also had lots of praises for her husband, who she explained had been patient and compassionate towards her. 
Congratulations are due for the mother, as her fans would be pleased that she delivered her baby safely and in good condition.