'Good Times' John Amos' Daughter Shannon Jumps in a Bright Yellow Dress with Locals in a Video
John Amos' daughter, Shannon Amos, channeled her energetic side in a new clip attached to her goodwill message for fans as the new year begins. 
Shannon Amos' new year address to her admirers came with a considerable energy level, which anyone would agree was needed to forge into 2021. 
The star backed up her thoughtful post with a short clip showing her spending some time with her indigenous companion, who seemed to join her in cheering.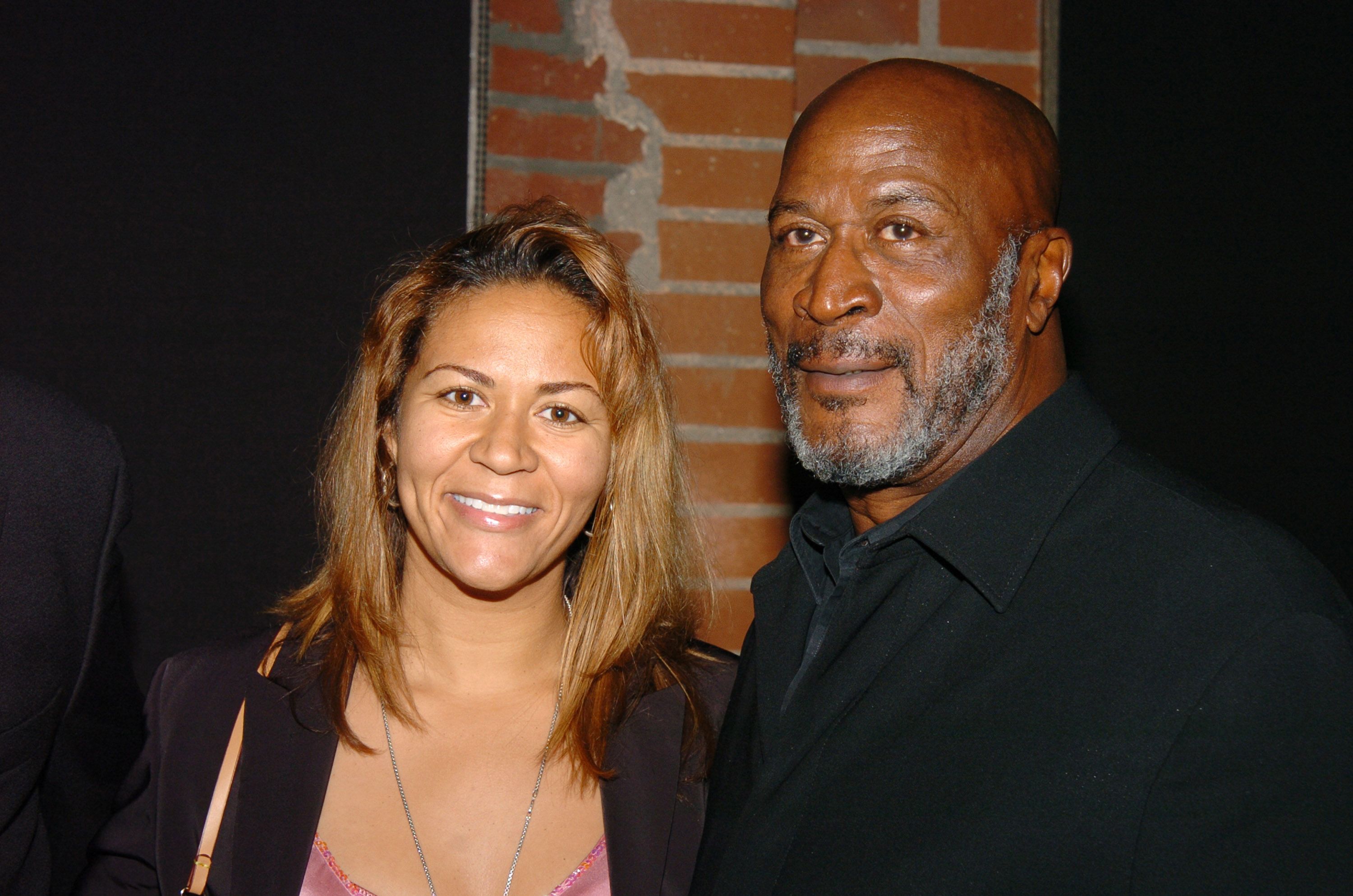 The clip was a slowed one that showed Shannon and her companions rocking indigenous clothes. While the others opted for cool colors ranging from purple to red, Shannon stood in the middle, dazzling in a yellow dress. 
The executive producer was full of zest as she continuously jumped while others around her simultaneously followed suit. The star who had a stick in her hand bore a big smile, enjoying the exercise. She captioned: 
"Let's jumó[sic] into 2021 and set our intentions to manifest more joy, more peace, more love, more wellbeing, and more abundance! Happy New Year…"
It is safe to say that Shannon's New Year energy is as much as how she handles her approach to life, and this has seen her through many challenges in her entertainment career.
The star is the daughter of TV legend John Amos, who beat the odds against Hollywood prejudices in the '70s and made a name for himself. But unlike the actor, Shannon made exploits as a star behind the scenes. 
Back in the day, John was known for his pivotal roles in "Good Times," "Roots," and "The Mary Tyler Moore Show," among others. The veteran star also had to deal with vices like racism in the movie industry. 
Once in an interview, John recalled having to witness racial prejudice on the set of "The Mary Tyler Moore Show." The movie star noted that he started as a writer on the show, and when he tried becoming an actor, the producers refused.
Ultimately, John felt that he was denied the opportunity to write and act because he was young in the industry, and there were undertones of racism. 
These days, John is gearing to show off his stint on the sequel of the blockbuster movie "Coming to America." In 1988, John joined Eddie Murphy, Arsenio Hall, and other noted stars to make the legendary comic movie. 
Presently, fans are gearing to revisit the ancient city of Zamunda and watch John show his expertise in "Coming 2 America," which is due to be released this year.