Here's What Notorious BIG's Daughter Says Makes Her Happy Almost 27 Years after Her Dad's Death
T'yanna Wallace took to her Instagram page to share a beautiful picture of her and her brother, Christopher "C.J." Wallace, referring to him as her happiness.
T'yanna Wallace, the daughter of the famous rapper Notorious B.I.G., shared a picture of her and her brother, Christopher "C.J." Wallace, responding to a question about what makes her happy.
C.J. wore a grey print shirt and smiled as he put his hand around his sister's body in the snapshot. T'yanna wore a yellow top and also smiled as she was held by her brother. 
The siblings posed in front of a mural painting of their late father and looked so happy being in each other's arms. The picture is sure to have brought smiles to the faces of T'yanna's fans. 
The 26-year-old has been working overtime to preserve her father's legacy and create a brand for herself. In 2017, she launched a clothing store, Notoriouss, a brand she has been working on since 2013.
However, in previous interviews, T'yanna had said that she wants to be known for more than her father's name and fortune, adding that her store was only named after him as a gesture of respect.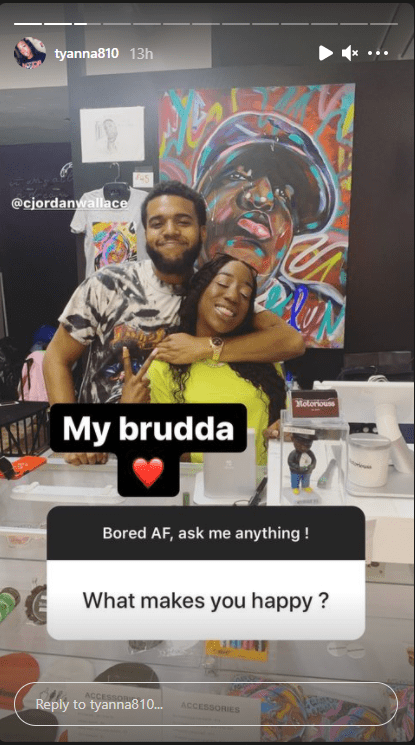 The store owner also threw some light on the additional "s" to her brand's name. She explained that it incorporated her style and swag to her brand while still paying tribute to her father.
T'yanna is not the only Wallace doing well. C.J. is also making a name for himself in the music industry. He released his first music project in 2020, "Ready to Dance," which is a dance album reinterpreting some of Biggie's most iconic tracks.
T'yanna was a toddler when her father was gunned down.
The 23-year-old is also an entrepreneur. He has been working on his legacy with the Think BIG initiative, a company he co-owns with his business partners, Willie Mack and Todd Russaw.
Think BIG advocates for cannabis legalization, criminal justice reform, and the reinvestment in communities affected by the over-policing of marijuana.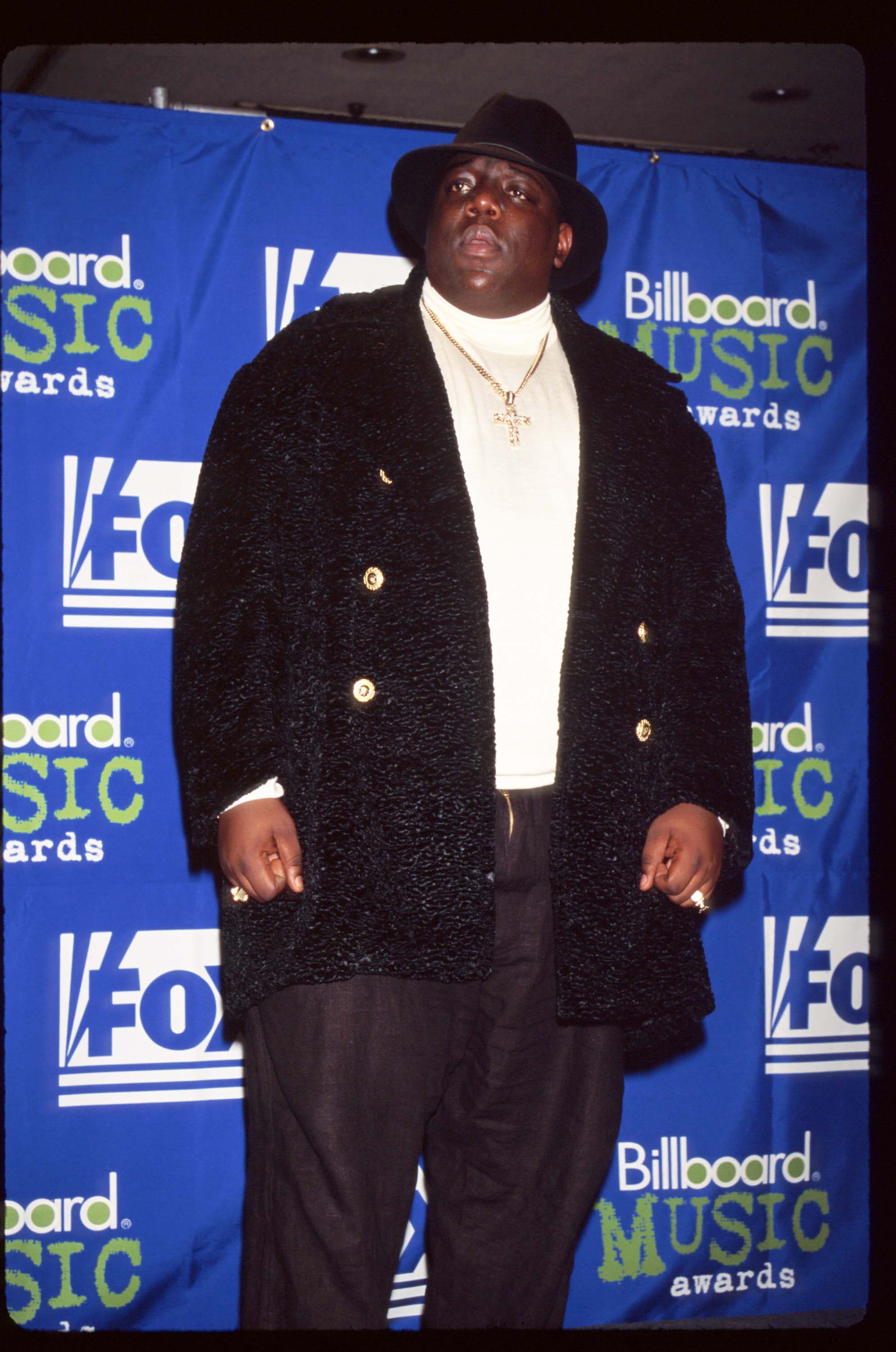 C.J. and his business partners also created a brand, Frank White, named after one of Biggie's aliases, which supports different creative endeavors, including his music.
The late Christopher Wallace, popularly known as The Notorious B.I.G., was shot to death at a stoplight in Los Angeles on March 9, 1997. 
T'yanna was a toddler when her father was gunned down. Her younger brother, C.J, was five months at the time of the rapper's murder. 
The siblings have a close bond and continue to celebrate their late father, who was among the posthumous inductees into the 2020 Rock & Roll Hall of Fame.