Arnold Schwarzenegger Accidentally Calls His Son-in-Law Chris Evans Instead of Chris Pratt
It appears that not even the iconic Arnold Schwarzenegger is immune to the confusion curse of the Hollywood Chrises. In a recent Instagram post, the 73-year-old actor mistook his son-in-law, Chris Pratt, for another Hollywood Chris.
Not everyone has the superpower to always tell Hollywood's Chrises apart, not even Arnold Schwarzenegger. In an Instagram telethon for Greater Good, Schwarzenegger, 73, confused his son-in-law, Chris Pratt, with another famous Chris — Chris Evans.
The virtual telethon was hosted by Pratt on Instagram on December 31. Pratt, who is married to Schwarzenegger's daughter, Katherine, began by introducing his father-in-law with rich praises.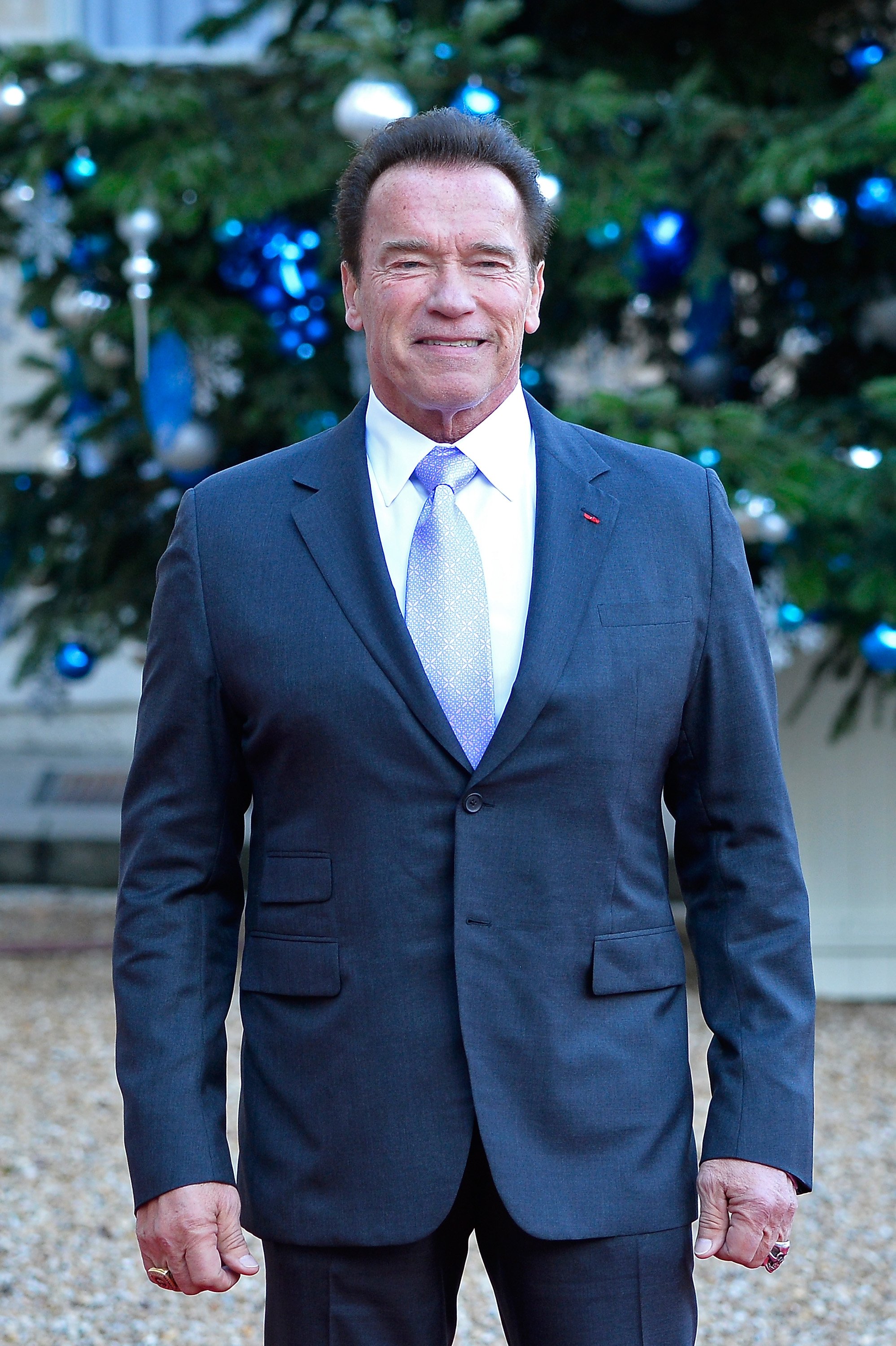 Announcing Schwarzenegger as Mr. Universe, the Terminator, the former governor of California, and the grandfather of his daughter, Pratt joked that he could not afford to make a mistake; otherwise, he would be terminated.
After the 73-year-old actor popped in to join the show, he humorously referred to Pratt as his Marvel co-star and then went on to not-so-discreetly mix up his name. The "Terminator" actor teased:
"Hello Chris Evans. Not Chris Evans, sorry. I've [expletive] up this whole thing right from the beginning. Chris Pratt."
Pratt could not keep himself from laughing at his father-in-law's teasing. Schwarzenegger went on to further tease by apologizing some more, saying that Pratt is his favorite son-in-law.
The joke therein was that Pratt is, in fact, the older man's only son-in-law. Pratt quipped in that fact with humor and added that he better be the favorite. The light-hearted banter between both men was undoubtedly heartwarming to see.
Fans were very touched when Schwarzenegger revealed the defining moment of the relationship in which Pratt won him over.
The relationship between Pratt and Schwarzenegger is one as sweet as it is humor-filled. Both men, hilarious in their own rights, have had the chance to bond over many things.
Katherine and Pratt have been together for a very long time. The husband and wife reportedly met for the first time in church and got married in 2019. During an appearance on "Jimmy Kimmel Live," Schwarzenegger opened up about his son-in-law. He said:
"I'm really happy that he's such a great guy. Not only a very talented guy and a great actor and a great star."
Most importantly, the former governor noted that Pratt is a very kind man. He admitted that he was blown away when Katherine revealed that she was going out with the "Jurassic World" actor.
Fans were very touched when Schwarzenegger revealed the defining moment of their relationship in which Pratt won him over. The moment came when they worked out together. According to him, his son-in-law asked if they could work out in the gym together. 
Schwarzenegger, who is no stranger to getting ripped in the gym, admitted that watching Pratt work out so intensely with dedication was what helped him decide and approve of Pratt's relationship with his daughter.
While his name may or may not have stuck yet, not many people get to say that they impressed the Arnold Schwarzenegger at the gym. Pratt is definitely on the right path.