Bella Twins Give Peek into Their Birth Experiences Ahead of the Next Episode of 'Total Bellas'
The famous Bella twins, Nikki Bella and Brie Bella, have decided to share a glimpse into their experiences as new mothers ahead of the new episodes of their show, "Total Bellas."
One of the Bella twins' reality stars, Nikki Bella, took to her Instagram page to share a short clip of their childbirth experiences. The star wrote in the caption:
"[...] to share these last few episodes of season 6 with you all! Hope you are ready for a good, raw sex education class on how babies are born.."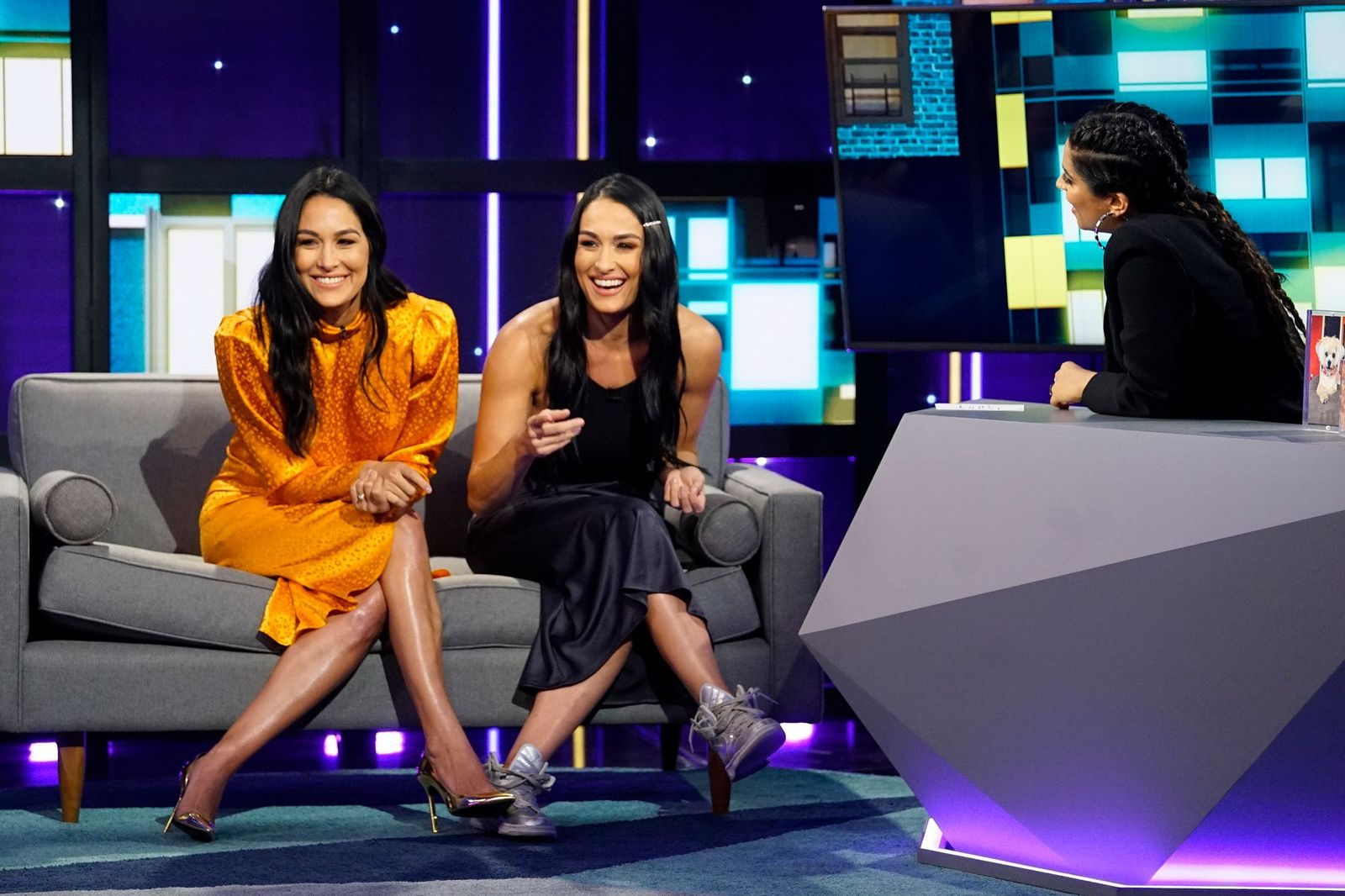 The clip started with the look-alike sisters in their labor rooms as they pushed hard to birth their children. With the presence of doctors operating and helping the process, the clip covered the duration of childbirth for both reality stars.
The famous twins' partners Artem Chigvinstev and Danielson Bryan also featured as they anticipated their children's birth, expressing their fear and expectations.
With the information displayed that the hit show "Total Bellas" would continue on January 7 only on Entertainment Tonight, excited fans stormed the comment section explaining they couldn't wait. An absolutely excited fan said, "the birth of the bella boys."
Nikki's baby boy, Matteo Artemovich, arrived first.
After the Bella sisters announced they were pregnant in January and due less than two weeks apart, Nikki told Entertainment Tonight about her childbirth plans and how she would like to film it because she wants to see if it will be the same.
Expressing expectations, the reality star explained on her podcast that it would be amazing to have a baby boy as the little one would be her sister Brie's child's spiritual twin.
Nikki wanted to record the entire process, however, the TV personality knew that she had to adhere to the state-to-state rules due to the pandemic, but she told the outlet what she had hoped for.
Following her sister's drift, Brie also looked forward to filming the childbirth experience just like she did for her daughter Birdie's birth in 2017.
Not holding back any detail of their boys' birth stories, the delivery time came and Nikki's baby boy, Matteo Artemovich, arrived first. Then came Brie's baby boy, Buddy Dessert.
Taking a month off after their deliveries, the reality stars and former wrestlers are now exploring motherhood together while caring for their cute little ones.