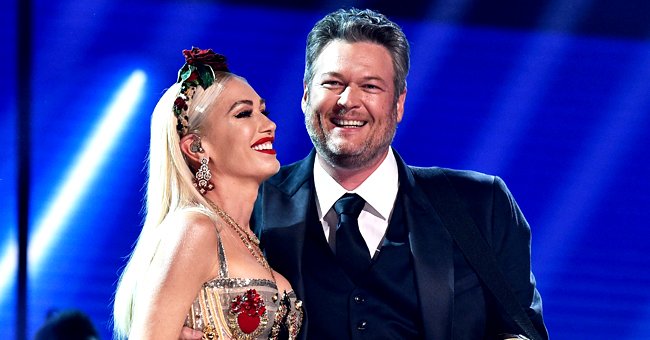 Getty Images
Blake Shelton Shows His Award From the CMT & Says He's Thankful for Gwen Stefani's Contribution
Country star Blake Shelton put up his appreciation post on social media, showing off his CMT accolade and giving credit to his lover, Gwen Stefani.
The just-concluded CMT Awards had celebrity couple Gwen Stefani and Blake Shelton emerging as the winners of the 2020 Best Collaborative Video of the Year for their song, "Nobody But You."
Celebrating their big win, Shelton took to Twitter to give fans an up-close view of their accolade while penning a note of thanks to fans.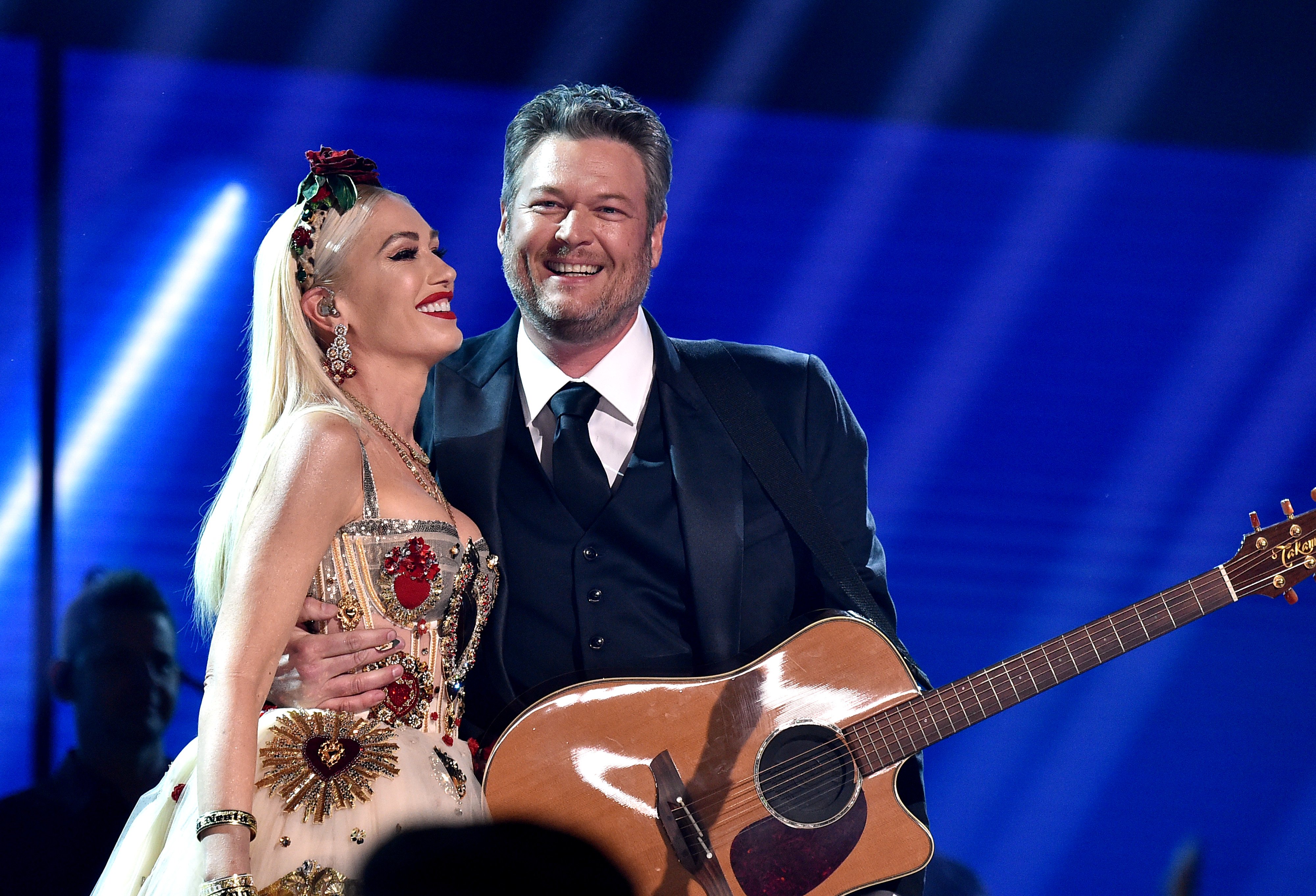 Gwen Stefani and Blake Shelton perform at the 62nd Annual Grammy Awards on January 26, 2020, in Los Angeles, California. | Source: Getty Images
Shelton flaunted the black-coated award straight off its box while showing gratitude to the multitude that voted for him and his fiancée. The music star also made sure to thank his woman for her efforts in the award-winning record. He wrote:
"Thank you and a HUGE thank you to all y'all who voted for us!! And thank you @gwenstefani for taking this record to the next level."
Filming from their home, Stefani and her lover shared their appreciation speech, noting how excited they felt that the award was a fan-based one.
After the couple exchanged appreciation greetings, Shelton noted that he had been doubtful about them winning because of their counterparts in the category but was happy they had aced the award.
The star singer concluded by showing his love for fans before addressing his fiancée and reminding her of his love. The couple ended their clip grabbing their drinks and cheering.
Besides the fact that "Nobody But You" earned a big recognition for the "The Voice" couple, the song holds significance in their relationship. Shelton said that the song made a focal point that he and Stefani could be lovers and music partners.
He added that the collaboration felt like the next thing on their relationship that needed to be achieved as they had written together and worked side by side as coaches on "The Voice."
The star recalled that they had met on the talent show and maintained their relationship for five years. Blake shared that the significance of their work together was the fact that he and Stefani got closer.
Last year, Shelton, 44, had a revealing interview where he reflected on how far he has come in his entertainment career. The award-winning star recalled that all he ever envisioned was to be part of the country music industry.
After high school, Shelton moved to Nashville, hoping to build his brand. With his first album, the country star ranked number 1 and has since maintained his A-list status.
Please fill in your e-mail so we can share with you our top stories!